World
America comments on Saudi Arabia's announcement of an upcoming visit to the President of China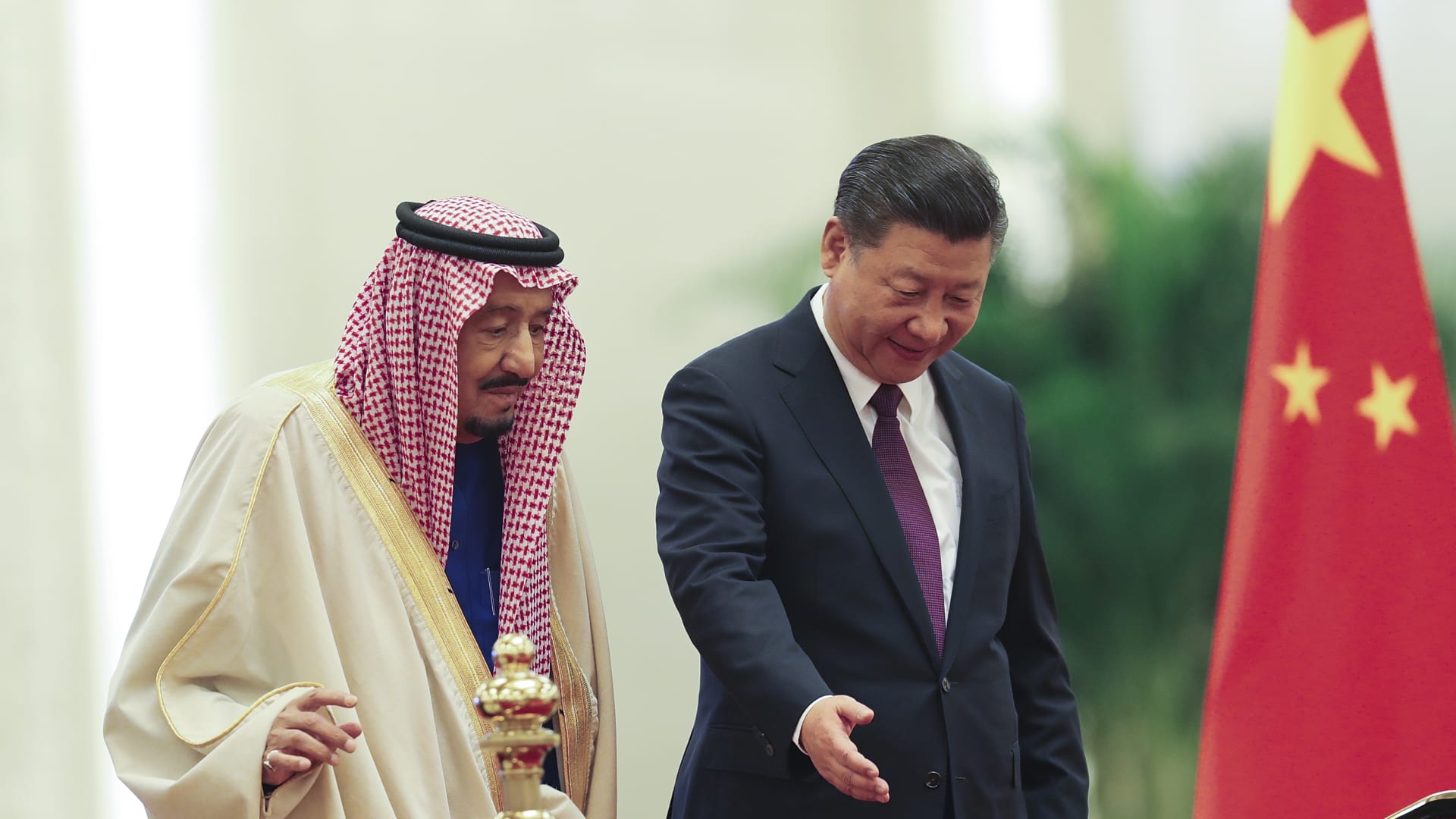 (CNN)– On Monday, US State Department spokesman Ned Price answered a question about his comment on Saudi Arabia's announcement of an upcoming visit by Chinese President Xi Jinping to the kingdom, saying that he was "not aware that both countries have confirmed the visit."
And Price added, during a press conference: "The point that we have consistently made is that we are not asking all countries to choose between the United States and China," and he continued: "We are not asking countries to choose between the United States and any other country, countries will make their own sovereign decisions regarding their foreign policy. relationships, partnerships, and alliances.
"Our goal is to give countries a choice and to make the United States' choice and what we put on the table the most attractive option," the spokesman said.
It is noteworthy that Saudi Foreign Minister Prince Faisal bin Farhan announced, on Thursday, an upcoming visit to the Chinese president, and held 3 summits during the visit, stressing the "historical and solid relations" between the two countries, as he put it.
Prince Faisal bin Farhan said during the fourth meeting of the Political and Foreign Affairs Committee of the Chinese-Saudi High-Level Joint Committee, "The historical and solid relationship between our two countries is based on common principles and mutual respect, which contributed to the consolidation of international peace and stability and the advancement of development in our countries, the region and the world." The Kingdom affirms the great role of the Saudi-Chinese Joint Committee and its subcommittees in promoting bilateral relations between our two countries in all fields.
He continued, "In recent years, we have witnessed the results of the tangible development in this relationship, as the convergence of views has increased on many regional and international issues, and the mutual trade between our two countries is progressing at an upward rate, as the Kingdom ranked first as a destination for Chinese foreign investments in the first half of the year." 2022, and China has become the Kingdom's first trading partner.
Saudi Arabia and China also agreed, last month, to cooperate in the field of "peaceful uses of nuclear energy" and to establish a regional center for Chinese factories in the Kingdom to take advantage of its geographical location, according to what was reported by the official Saudi Press Agency (SPA) from a video call that brought together the Saudi Minister of Energy, Prince. Abdulaziz bin Salman, and China's national energy official, Zhang Jianhua.
The two sides affirmed "the cooperation within the framework of the bilateral cooperation agreement in the field of peaceful uses of nuclear energy between the Chinese and Saudi governments."
They stressed the importance of "cooperation in the field of electricity and renewable energy, as well as cooperation in the field of clean hydrogen through research and development," according to "SPA".
Prince Faisal bin Farhan stressed that the Kingdom "gives priority to bilateral relations with China and always seeks to coordinate positions on issues of concern to the two countries." "We affirm our firm position of supporting the one-China position and reject interference in countries' internal affairs and politicize human rights issues," he said.
He added, "The kingdom always welcomes the Chinese government's supportive stance on issues of concern to it, especially with regard to the right-wing crisis and the Palestinian cause, its keenness to establish security in Arab countries, its efforts in combating terrorism, its interest in maintaining the security and safety of maritime navigation, the protection of international trade, and its quest to free the Middle East region of weapons." mass destruction."