World
Despite the celebration of its residents, Ukrainian officials fear that the decline of the Russian presence in Kherson is just a ploy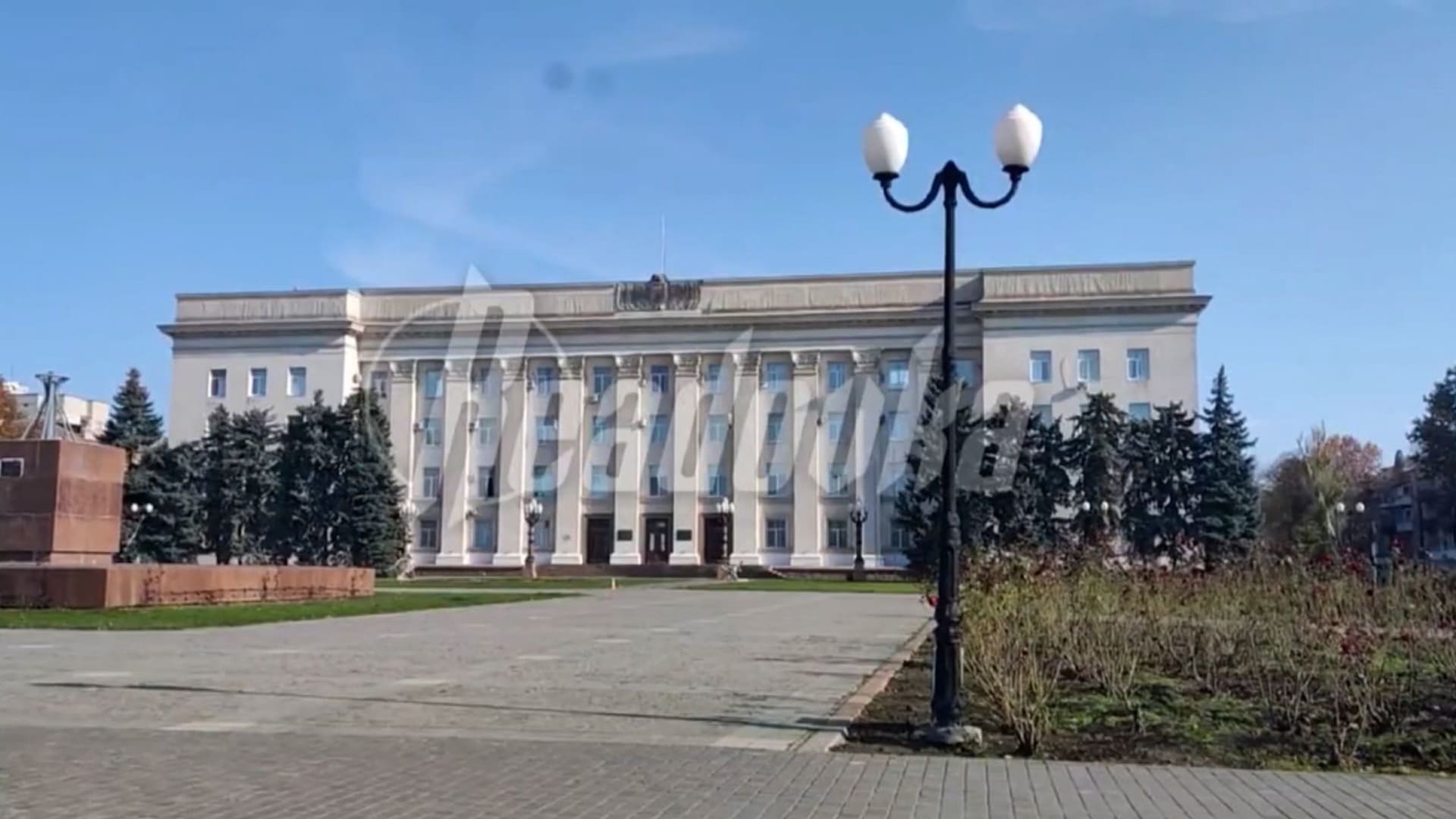 Above the main government building in Kherson there is a change, there is no Russian flag. On a nearby bus, residents cheer after realizing the disappearance of a Russian checkpoint.
A resident of the city, who will not be identified by CNN for his safety, described the changes, saying: "There are almost no large armored vehicles in the city during the day," he says, "and all the military checkpoints in the city are gone."
For his part, the Russian-appointed governor of the region told a Russian media that Russian forces are in control of the city for the time being, but added: "Most likely, our forces will leave for the east bank."
What Russia is planning is unclear, while Ukrainian officials fear this is a hoax. "We see it and realize that these could be tricks, military exercises to build the right defenses as they see it," says Natalia Homenyuk, head of the Joint Press Coordination Office of Security and Defense Forces in southern Ukraine. Despite this, we see that there are regular units in Kherson that wear civilian clothes."
But Ukraine still claims gains, with the destruction of several boats in the port of Kherson on Thursday and the destruction of a Russian surface-to-air missile system on Wednesday, often used to strike Ukrainian civilians in the nearby Mykolaiv region.
Russia is also teetering in the Black Sea, with grain shipments resuming after Russian President Vladimir Putin backed out last weekend of his refusal to cooperate with a UN-brokered deal, citing new guarantees from Ukraine, but also said Russia "reserves the right to withdraw." of these agreements if Ukraine violates these guarantees."
Another sign, according to the president of Ukraine, that Putin is compelled to change. "252 days ago, Russia demanded security guarantees from the United States. Eight months after the so-called Russian "special operation," the Kremlin demands security guarantees from Ukraine," Volodymyr Zelensky said. .
But in Kherson, Putin's intention is still far from clear. The residents reported that there were a lot of Russian heavy weapons on the outskirts of the city.