World
Iran to Ukraine: Emotional statements will not help resolve the crisis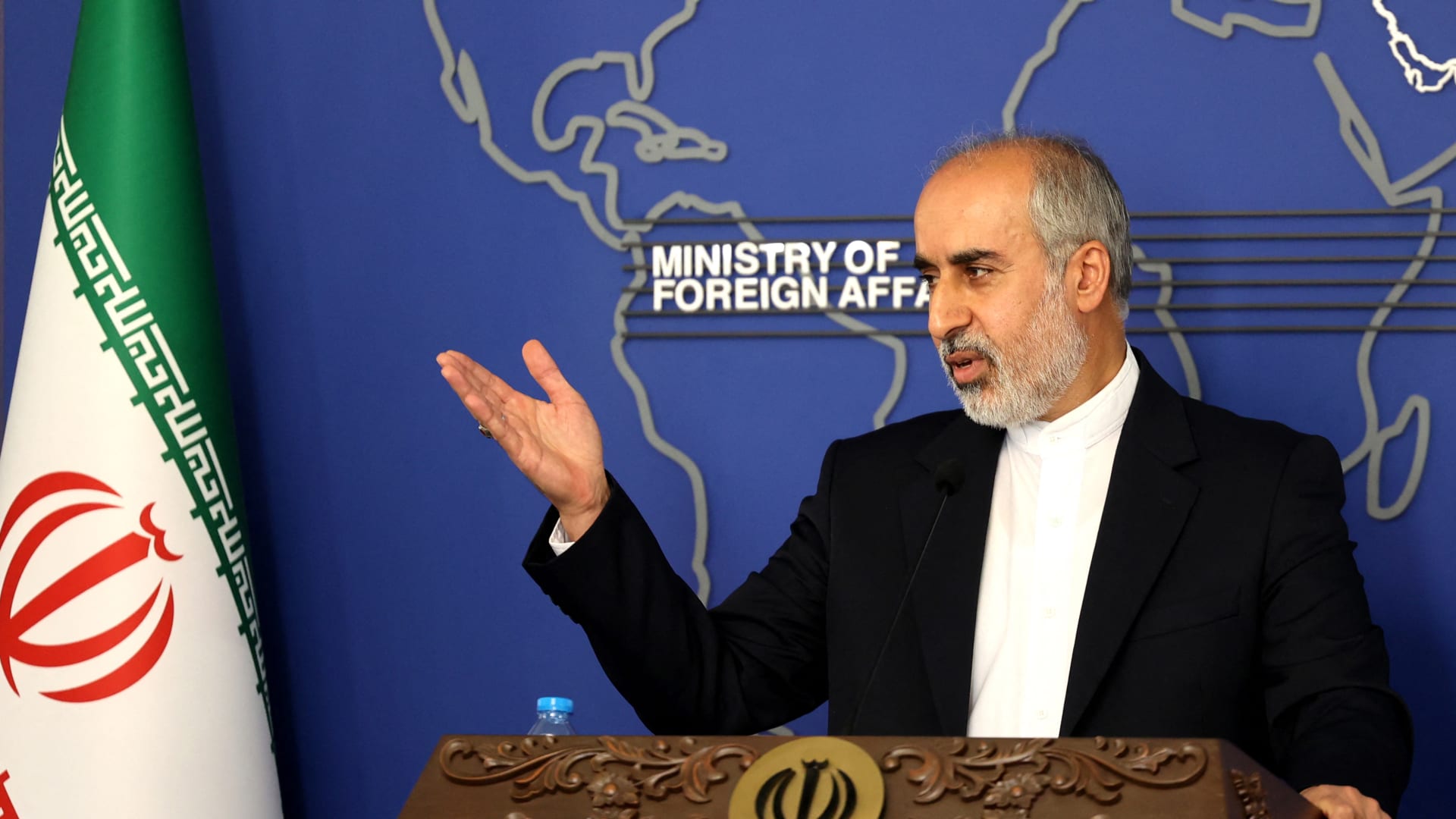 (CNN) — Iranian Foreign Ministry spokesman Nasser Kanaani said on Thursday that "emotional statements and baseless accusations will not help resolve the crisis in Ukraine," according to the Iranian news agency (IRNA).
The news agency stated that Kanaani's statements came "in response to the accusations" of Ukrainian Foreign Minister Dmytro Kuleba, but did not mention the specific accusations.
In his statements, the Iranian Foreign Ministry spokesman stressed Iran's "active neutrality towards the war in Ukraine."
According to the news agency, "The Iranian Foreign Ministry's spokesman advised the Ukrainian side to be realistic," and said, "Instead of the shooting down process and making false accusations, Ukraine's officials should respond to our country's constructive proposals to hold a bilateral technical and expert meeting to present the documents of their allegations."
Kanani denied "once again sending any weapons and equipment for use in the war in Ukraine, reiterating Iran's readiness to help stop the war," according to IRNA.
On Wednesday, the Ukrainian Foreign Minister said that Iran had been warned through diplomatic channels of the consequences of sending new arms shipments of attack drones and ballistic missiles to Russia.
In response to a question, at a press conference in Kyiv, about the seriousness of reports of new weapons being shipped from Iran to Russia, Kuleba stressed that "the danger is real."
"I have said and will repeat again that when it comes to the complicity of any state in the Russian aggression and the killing of our citizens, we will be ruthless to the extreme in our response, because it is about protecting our state and our citizens," he added.
"The wisest decision for Iran is to completely curb its military cooperation and any supply of weapons used against Ukraine," he added.
Official sources from a Western country that closely monitors Iran's weapons program told CNN on Tuesday that Iran was preparing to send more weapons to Russia for use in the war on Ukraine.
The sources said Iran is preparing to send nearly 1,000 additional weapons, including short-range surface-to-surface ballistic missiles and more attack drones.
The United States also announced, last October, that Iran had sent military personnel to Crimea to direct the drones, considering that "Tehran is now directly involved on the ground," while Iran denies sending weapons to Russia despite clear evidence to the contrary. .