World
"I don't think this is pressure" .. Watch Sameh Shoukry's response to CNN anchor's questions about Alaa Abdel Fattah's nationality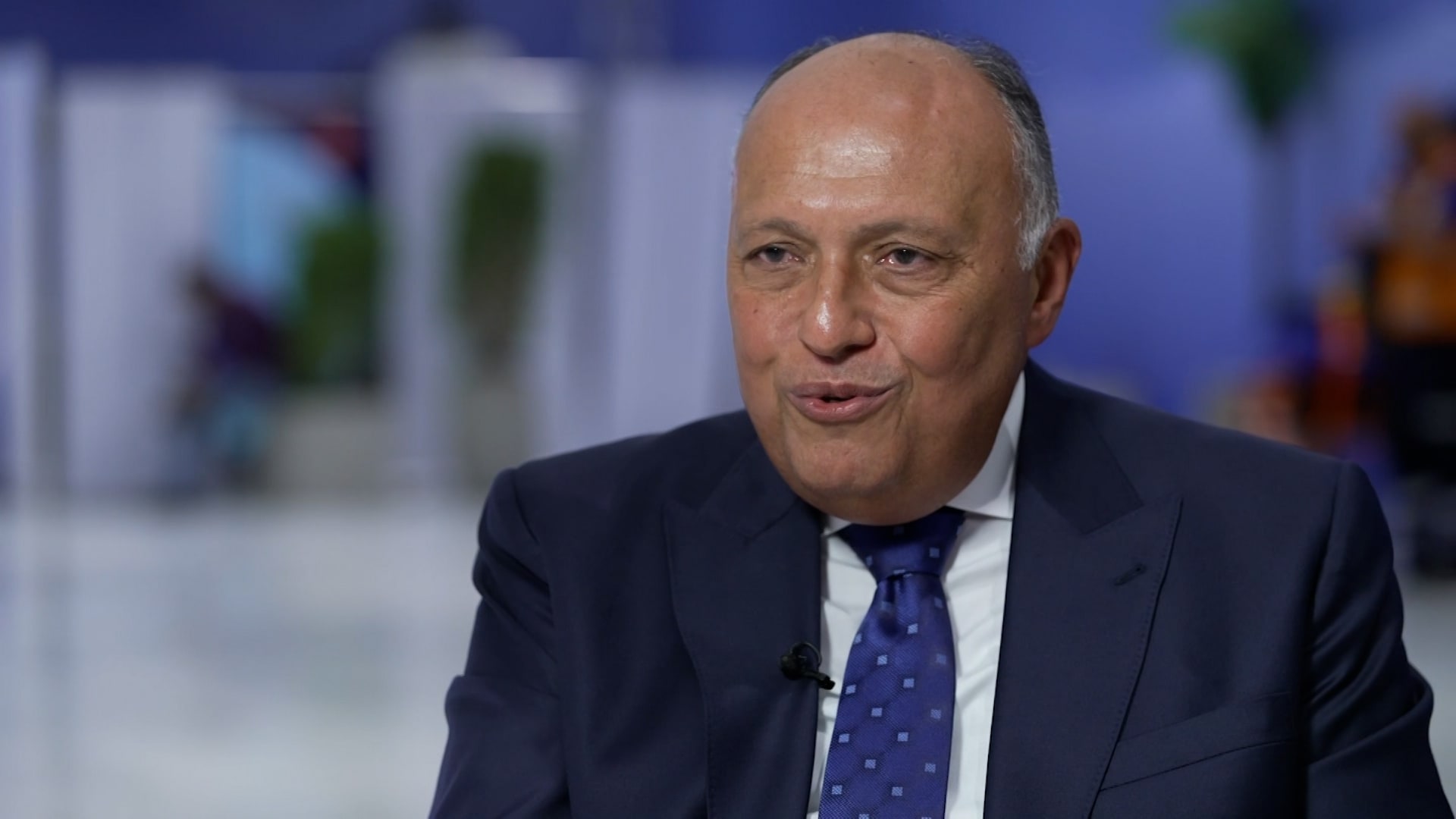 Egyptian Foreign Minister Sameh Shoukry spoke in an interview with CNN anchor Becky Anderson on the sidelines of the "Climate Summit" (COP27) in the Egyptian city of Sharm El Sheikh, and commented on the case of Egyptian-British activist Alaa Abdel Fattah, saying that the latter had received a "fair trial," adding He "did not apply for recognition by the Egyptian government as a British citizen, and was granted his (British) citizenship while serving his sentence."
Commenting on Alaa Abdel-Fattah's case, Shoukry said, "This is a judicial issue. According to my understanding, he was convicted and is currently serving his sentence, and any recourse to judicial procedures is of course available if it is still within the permissible time limits."
Shoukry pointed out that "in the Penal Code there is a continuous review of the health status of all prisoners, and the necessary health care is provided. So I think there may be a misconception regarding his actual situation, and I think again that there are regulations within the penal system that provide the best interest and health of all prisoners. ".
The CNN anchor then responded to Shoukry, saying: "The former British Prime Minister, Boris Johnson, said here that he should be released and given the right to contact the consulate. I must pressure you on this matter. Is this possible?", The Egyptian Foreign Minister's answer came by saying "I don't think this is pressure, it's a legitimate question, I can't speak on behalf of former Prime Minister Johnson, and I can't speak for the conviction of others. All I can say is that this is a judicial matter, the person in question received a fair trial, had legal representation and a judgment by an impartial court."
Shoukry noted that Alaa Abdel Fattah "did not apply for recognition by the Egyptian government as a British citizen. He was granted his citizenship while he was serving his sentence. There is a procedure within our rules, regulations and laws to be fulfilled by any Egyptian who acquires dual citizenship so that the government recognizes it, otherwise it becomes A loophole for anyone to commit a crime and then claim to have dual citizenship," he said.