World
A couple documenting the phenomenon of "gravitational point" in the Sultanate of Oman…is it real or an optical illusion?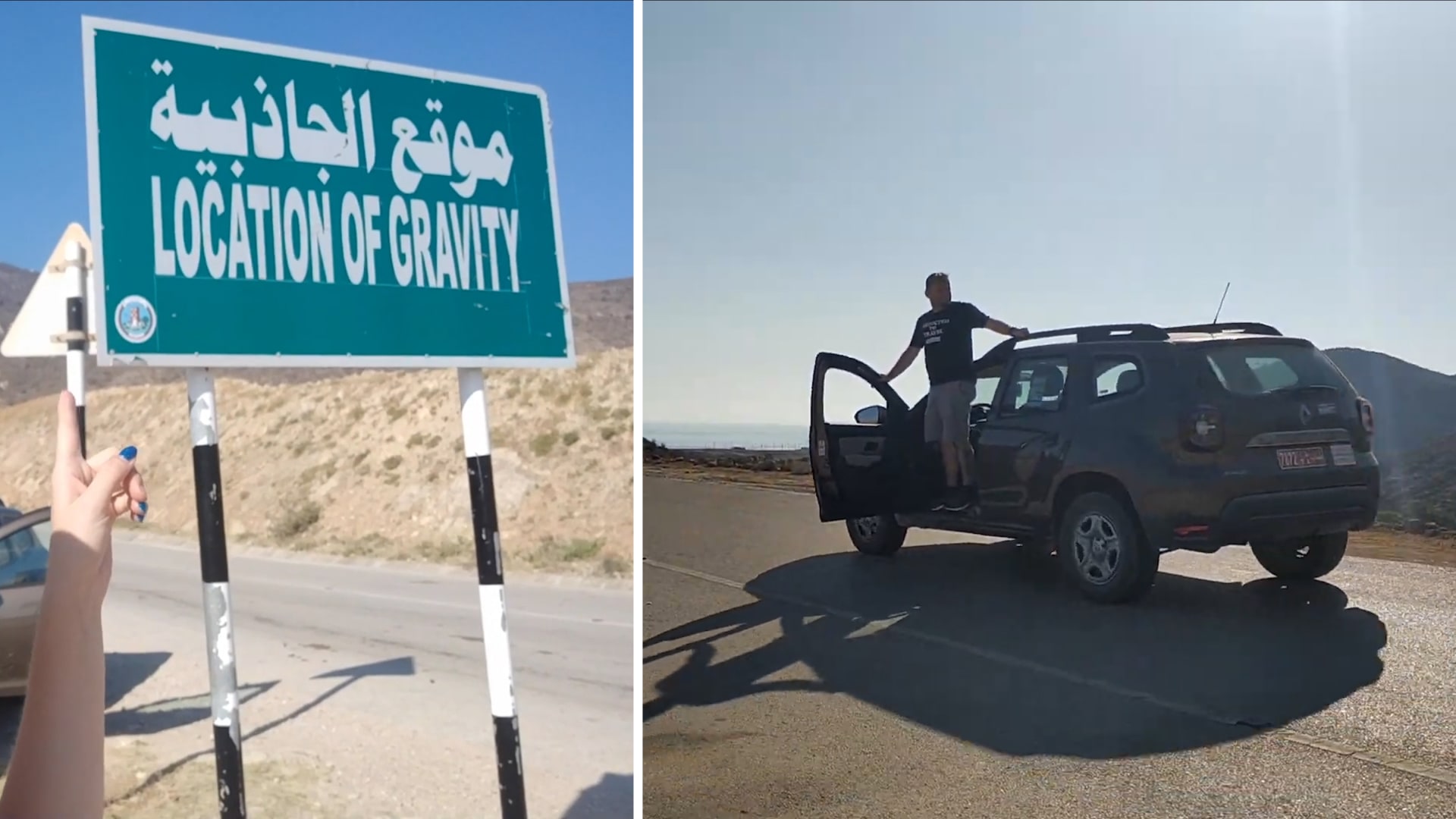 Dubai, United Arab Emirates (CNN)– Astronauts are often associated with a "gravity point" as they swim inside their vehicles. However, there are some locations on Earth that mysteriously do not respond to the laws of physics and nature.
The "gravitational point" of the Sultanate of Oman
There is a rare natural phenomenon in the Sultanate of Oman that is monitored by residents and visitors, as they bring their cars and release their brakes, and put them in the neutral position or (N), so that the vehicle moves gradually from bottom to top (Watch the video above).
Strange.. isn't it?
Many visitors take the Aqabat Hashir Road, which is one of the tourist attractions in the Governorate of Dhofar, to witness the strange magnetic phenomenon, according to the website of the Omani Ministry of Information, which is located specifically on the Tawi Attir road in the Wilayat of Mirbat, 60 kilometers east of Salalah.
The Omani Ministry of Information clarified that the scientific truth of this phenomenon is unknown.. Is it real as we see it, or is it a matter of optical illusion?
Croatian duo Branko Krmar and Eva Mihalic were among those who did not miss the opportunity to experience this phenomenon when visiting the country.
As they were preparing for their trip to Oman in January of 2019, the duo stumbled upon the hotspot online.
Both decided to monitor their adventure, through their YouTube channel, which is known as "Putoholicari".
The duo traveled in most parts of the country by car, and enjoyed its picturesque nature, specifically its residents.
In an interview with CNN in Arabic, the duo said: "The Sultanate of Oman is among the countries where we met the best people."
The duo wished to visit the country again, but the Corona virus stood in their way, like many people.
The video was liked by many people, and it also sparked their curiosity.
What do you think of visiting this site?