World
Zelensky announces the entry of Ukrainian forces into Kherson, and the Russian army confirms its withdrawal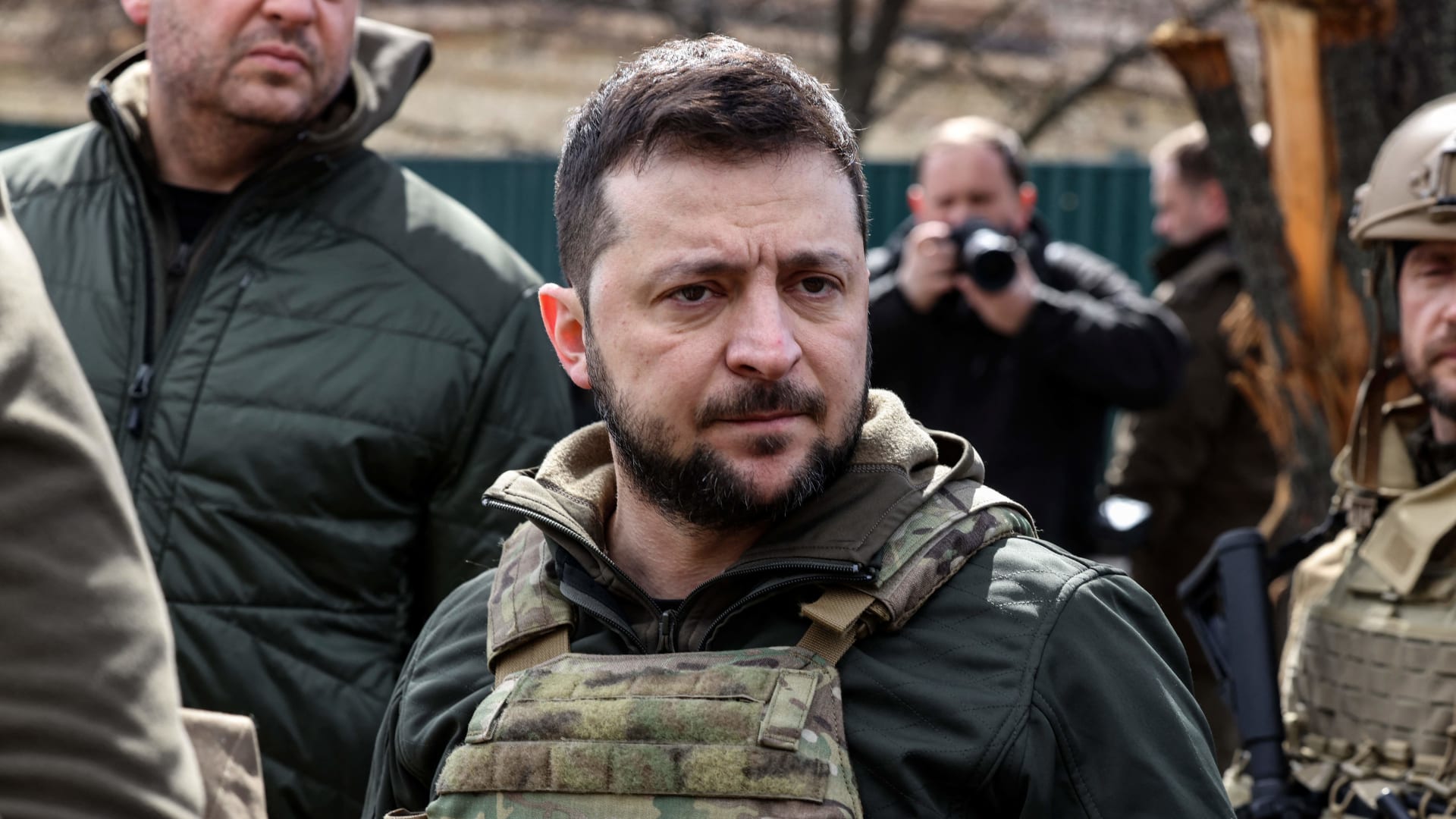 (CNN) – Ukrainian President Volodymyr Zelensky announced on Friday that units of the Ukrainian special forces entered the city of Kherson, and said, "Today is a historic day for Ukraine, and we will return the south of our country."
And about the appearance of Ukrainian flags in the city even before the arrival of the army, Zelensky said: "I am happy to see how the people, despite all the threats, despite the repression and abuse of the occupiers, kept the Ukrainian flags."
The Ukrainian president expressed his gratitude to the military units participating in the operation, and said that the mines left by the Russians would be removed, and called on any Russian soldiers still in the West Bank to surrender.
"We guarantee that you will be treated according to international law and standards, and for those Russian military who are disguised in civilian clothes and are hiding somewhere, I want to say you can't hide, we will find you anyway," he said.
On the other hand, the Russian Defense Ministry confirmed, in a statement, the withdrawal of all Russian forces from the West Bank of Kherson early Friday morning.
"All the group's members, weapons and military equipment were withdrawn to the eastern bank, and in total, more than 30,000 Russian soldiers and about 5,000 weapons were withdrawn," she said.
She added that "all Russian military equipment required to be repaired was transferred to the eastern bank of the Dnipro River," reiterating that "not a single piece of military equipment or weapons was left."
But videos on social media suggest otherwise, with Ukrainian forces displaying Russian tanks, armored vehicles and ammunition boxes.
Ukraine confirmed that it carried out attacks against concentrations of Russian forces during the withdrawal, but the Russian Defense Ministry said that "despite the enemy's attempts to disrupt the transfer of Russian forces, there were no losses in personnel, weapons and military equipment, and the air defense systems repelled all attempts to launch missile strikes."
The ministry also claimed that the Ukrainian advance had stalled for several days, adding that "artillery fire, air strikes and minefields stopped the Ukrainian forces."