World
Top 5: Istanbul explosion… and the first death sentence for a protester convicted of "enmity against God" in Iran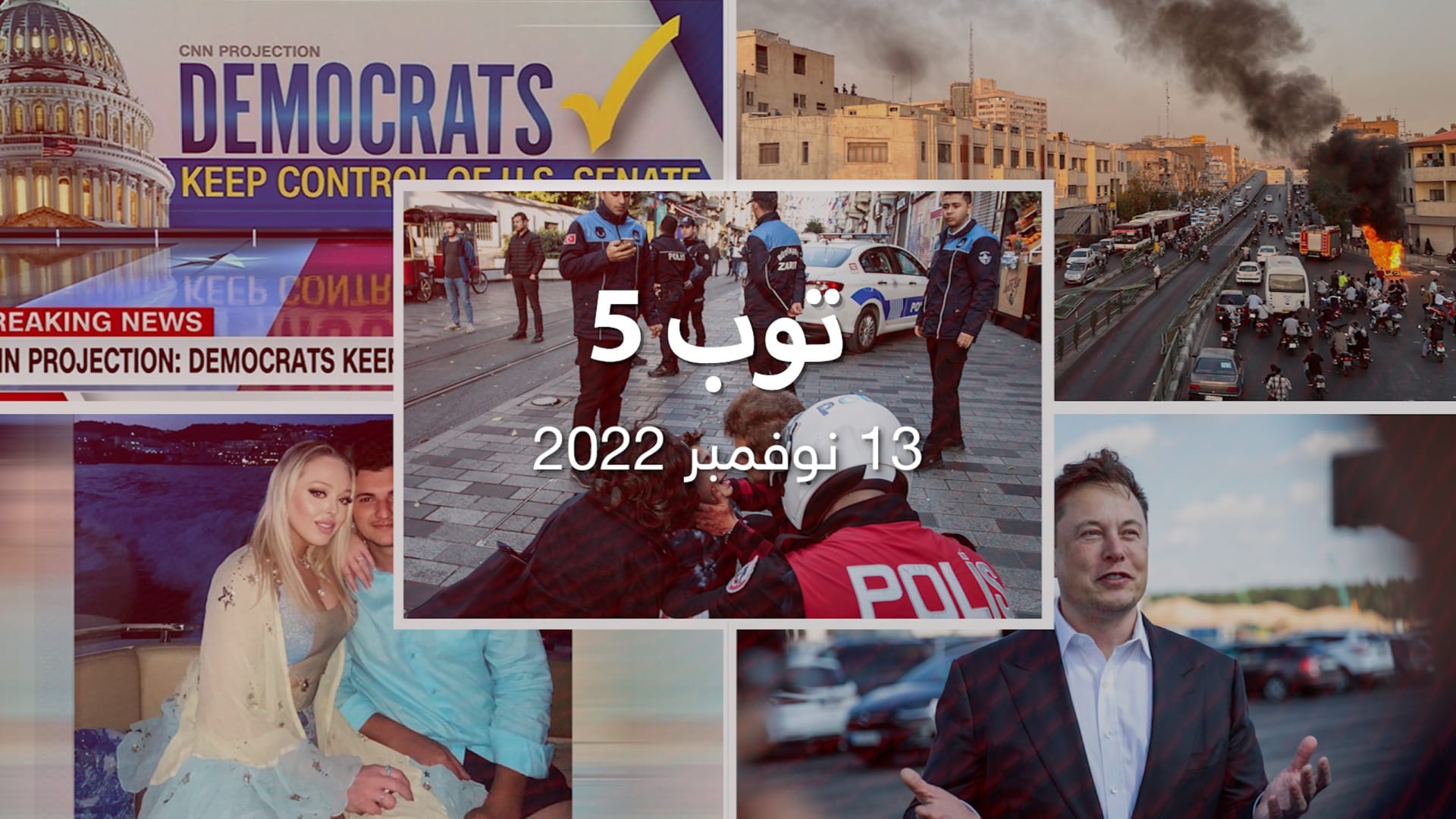 From the explosion of Istiklal Street in Istanbul, the first death sentence for a protester convicted of "enmity against God" in the recent protests, the Democrats maintaining control in the Senate, the marriage of Trump's daughter to "rich" Michael Paulus, to Elon Musk's response in Arabic to criticism about " Hashtags"… Here is a daily summary from CNN in Arabic with the titles of some of the most prominent stories from the Middle East and the world.
The death toll from the explosion that rocked Istiklal Street in the Taksim district of Istanbul, Turkey, on Sunday evening, rose to 6 dead and 53 wounded, Istanbul Governor Ali Yerlikaya said.
An Iranian court issued the first death sentence against a protester convicted of "enmity against God" and "spreading corruption on earth", amid protests over the killing of the young woman, Mahsa Amini.
CNN forecasts showed that the Democratic Party will retain control of the Senate after its victories in close contests in the midterm elections in Nevada and Arizona.
The Mar-a-Lago resort in Palm Beach, Florida, USA, witnessed the wedding of Tiffany, the 25-year-old daughter of former US President Donald Trump and Michael Paulus.
Billionaire Elon Musk, owner of the social networking site "Twitter", wrote a tweet in Arabic responding to criticism about hashtags in Arabic that contain a lot of ads and random tweets "Spam".