World
Turkey announces the arrest of the suspect in the Istanbul attack… and publishes a video of the operation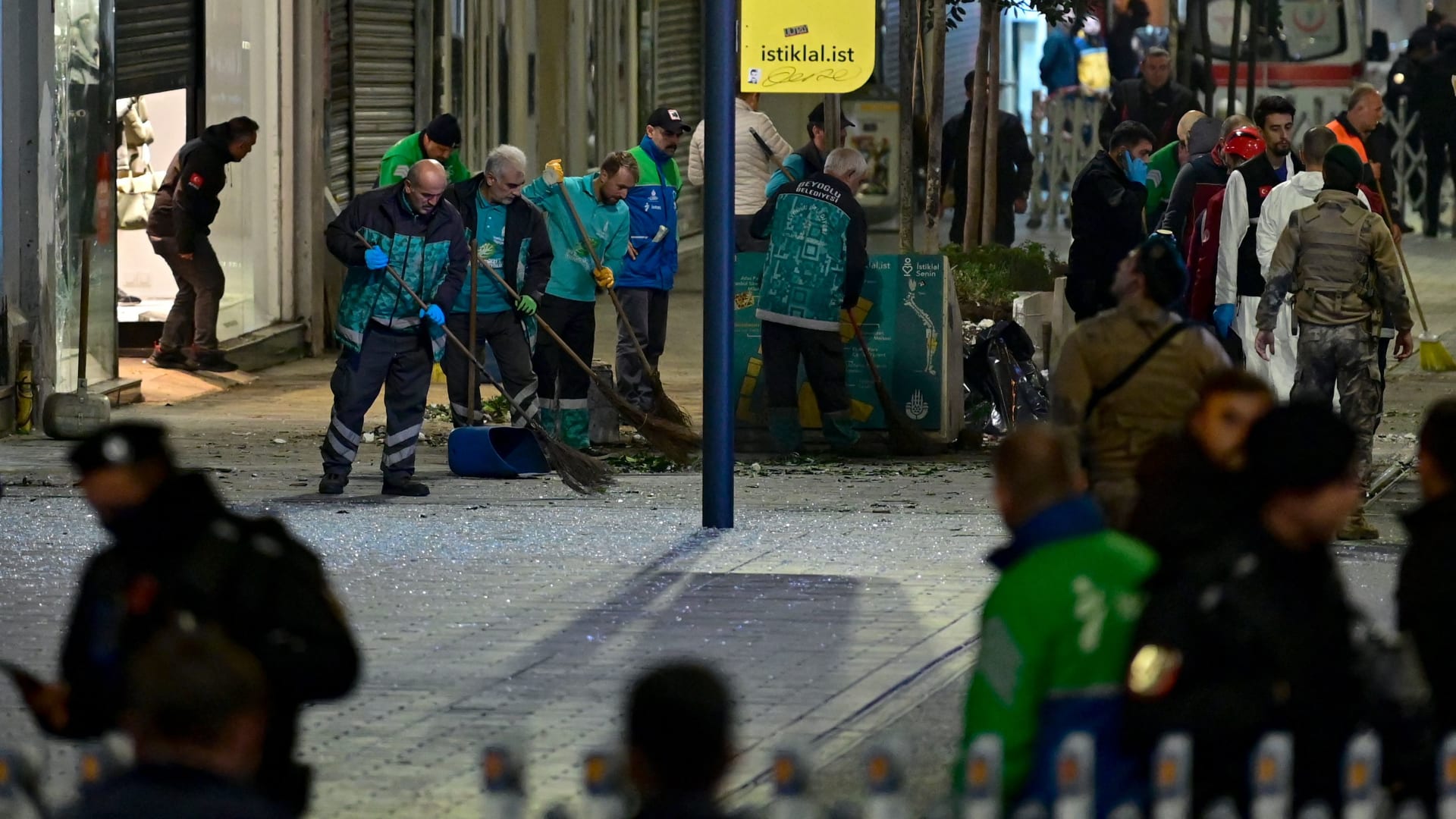 Istanbul, Turkey (CNN) – The Turkish authorities believe that the Kurdistan Workers Party and the Democratic Union Party, which Ankara classifies as terrorists, are likely behind the attack that shook Istanbul on Sunday, Turkish Interior Minister Suleyman Soylu said.
Soylu said in a press conference held at the site of the explosion on Sunday on Istiklal Street in Istanbul: "Initial evidence associated with the incident indicates the involvement of the terrorist PKK/BYD organization in carrying out the bombing."
The Turkish official Anadolu Agency published a video clip of the arrest of the suspect in the operation and other people.
The Turkish Interior Minister did not provide details of how the investigators came to this conclusion.
"A short time ago, Istanbul police teams arrested the person who placed the bomb, after arresting 21 other people," Soylu said.
The Turkish Interior Minister added, "The face of terrorism is bitter, but we will continue this struggle to the end, whatever the cost," he said.
Among the dead were a woman, her 15-year-old daughter, a couple, a 9-year-old child and a relative.
Fifty people out of 81 injured have been discharged from hospital so far, while 31 people are still receiving treatment, according to the minister, who announced that 5 out of 31 injured are receiving treatment in intensive care.
The conflict between Turkey and Kurdish separatist groups extends for four decades and has claimed tens of thousands of lives, and the PKK has been designated a terrorist organization by Turkey, the United States of America and the European Union.
"Specifically, the lack of credibility of those who claim to be our allies and who seem friendly to us are hiding terrorists in their countries or feeding terrorists in the areas they occupy and sending them money from their Senate," Soylu said.
The minister stressed that Turkey would respond, and said, "We will respond in the near future to those who caused our pain on Istiklal Street, to feel more and more pain," he said.