World
Biden: The missile that fell in Poland is "unlikely" to have been launched from Russia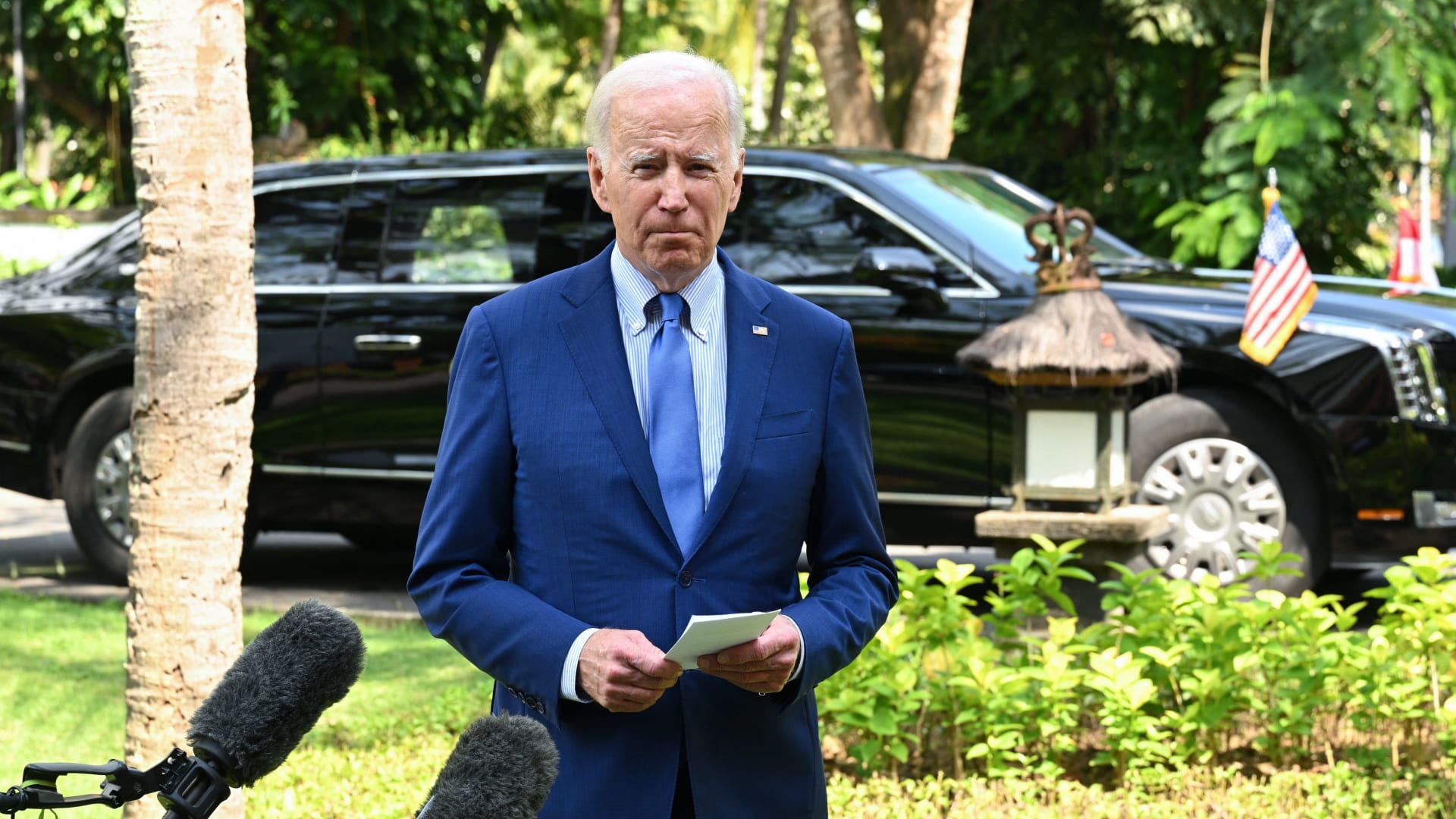 (CNN) — US President Joe Biden said on Wednesday that initial information indicates that the missile that caused an explosion in Poland was not launched from Russia.
Biden responded to a question about whether it was too early to determine whether the missile was launched from Russia by saying: "There is preliminary information that contradicts that." He added: "I don't want to say that until we fully investigate, and it is unlikely that the missile was launched from Russia, but we'll see."
The US president did not provide other information about the source of the missile, and he was speaking after holding talks with other leaders of the Group of Seven and the North Atlantic Treaty Organization (NATO) on the Indonesian island of Bali.
On Tuesday, the Polish Foreign Ministry announced that it had summoned the Russian ambassador to explain why a Russian-made missile fell on Polish territory, killing two people.
"The Russian ambassador was summoned and asked for immediate detailed explanations about the incident," said Lukasz Jasina, a spokesman for the Polish Foreign Ministry, in a statement.
Polish President Andrzej Duda said, in a speech, that his country "does not know who fired the missile that caused the explosion," noting that the missile "was most likely produced in Russia."
Duda added, during a speech delivered from the National Security Office in Warsaw: "We are working quietly and in a very quiet way," as he urged calm and reassured his country of the support of NATO countries, and added that the United States is sending experts to conduct joint investigations.
The Polish President stressed that his country raised the state of alert of its military forces.
Polish Prime Minister Mateusz Morawiecki said, in a speech, that the evidence indicated that the missile was a "unilateral act", and said after the cabinet meeting that his country "will increase its military readiness with a special focus on airspace control," explaining that "airspace control It will be done in a reinforced way with our allies."
Morawiecki added that Poland is conducting comprehensive analyzes and consultations with its allies regarding the possible use of Article 4 of the NATO treaty.
Under Article 4 of the treaty, the parties will consult together, at the request of any of the member states, about the territorial integrity or political independence or security thereof of any of the Allied states.
Earlier on Tuesday, it was reported that two people were killed after two rockets fell in Poland near the border with Ukraine.
It is unclear where the projectiles came from, however, the missiles landed around the same time as a Russian missile attack on western Ukraine.
On the other hand, Kremlin spokesman Dmitry Peskov told CNN that he had no information about an explosion in Poland, and said: "Unfortunately, I have no information about that."
The Russian Ministry of Defense said, in a brief statement, on Tuesday, that "Polish media reports and officials' statements about the alleged fall of Russian missiles in the village of Przyodo are considered a deliberate provocation in order to escalate the situation."
"There were no strikes on targets near the Ukrainian-Polish border," the ministry added, adding that photos of the wreckage published by Polish media from the scene of the accident in the village of Przyodo "have nothing to do with Russian weapons."