World
"Giant in the City" .. a British showcasing the landmarks of Abu Dhabi from a completely different perspective
Dubai, United Arab Emirates (CNN) — The UAE capital, Abu Dhabi, abounds in many scenes of modern and futuristic architecture, which have become a source of inspiration for creative content makers to unleash their imaginations.
During his visit to Abu Dhabi, Duncan Evans, the famous British content creator on the "Instagram" application, could not miss the opportunity to transform Abu Dhabi's most famous landmarks into a fake series that offers visual pleasure and a completely different perspective of these famous landmarks.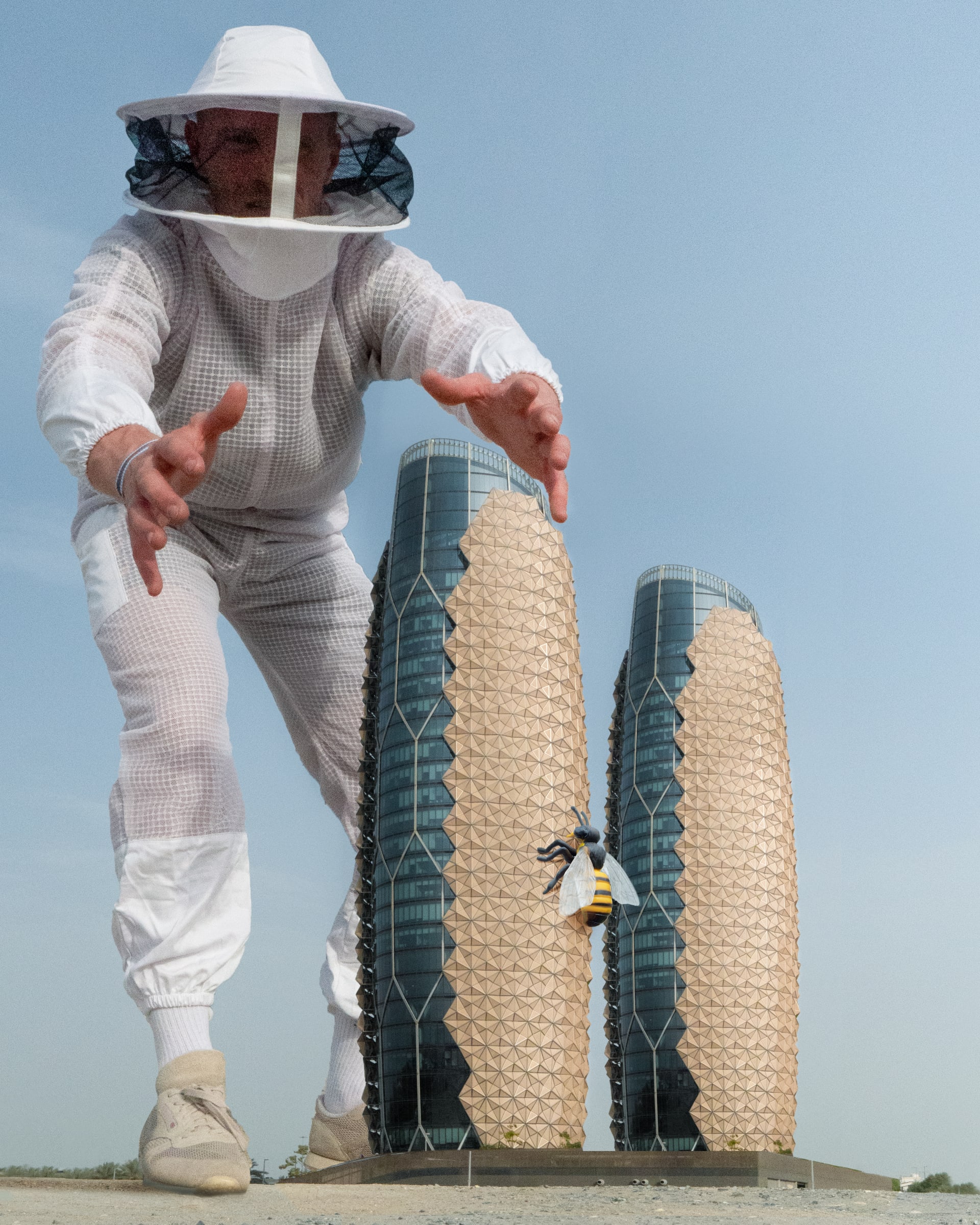 Evans has always found a passion in shifting perspective to turn reality into illusion, and the inspiration for this series was drawn from the uniqueness of the architecture found throughout Abu Dhabi.
"I was blown away by the creative potential Abu Dhabi has," says Evans, better known by his Instagram name curlykid.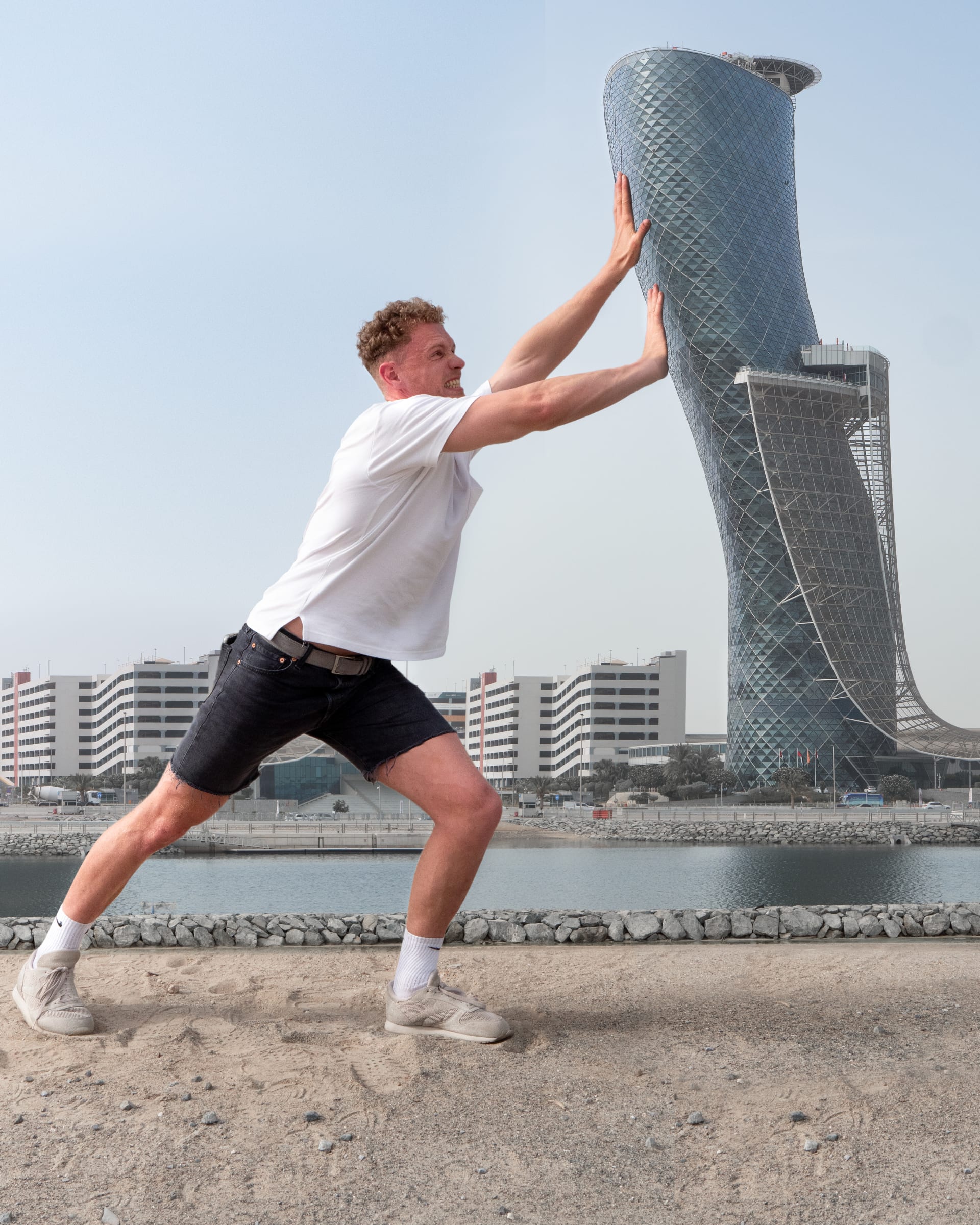 The visual joy of this series is that Evans looks like a giant in the city.
In one photo, Evans appears as if he is moving a Formula One car on the Yas Marina track, and in another, he pours a bucket full of water on Yas Waterworld.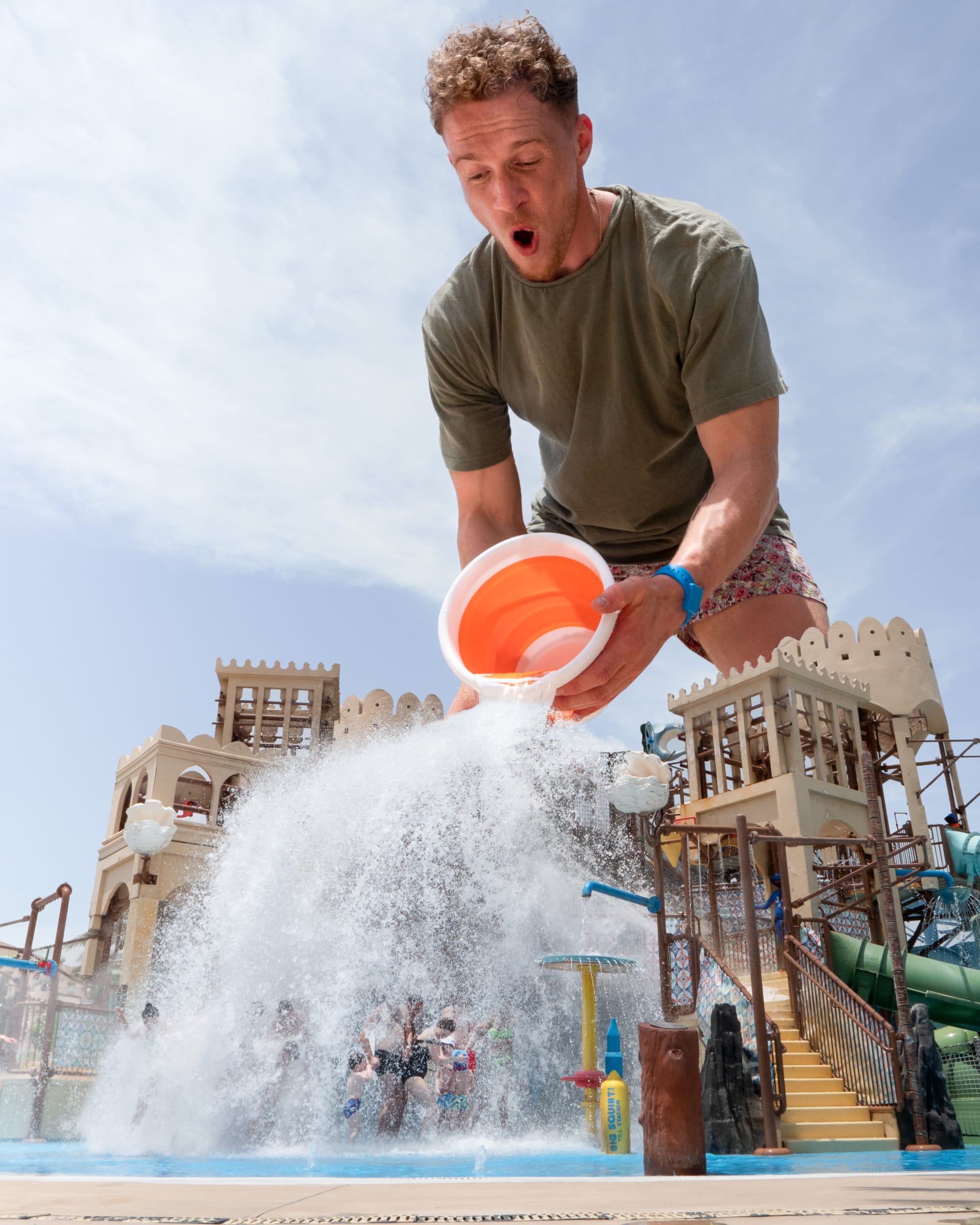 Below are the Abu Dhabi landmarks included in the Evans series
Evans points out that it was difficult to shortlist these locations, as he had so many other places and ideas he wanted to photograph, but he was limited in time.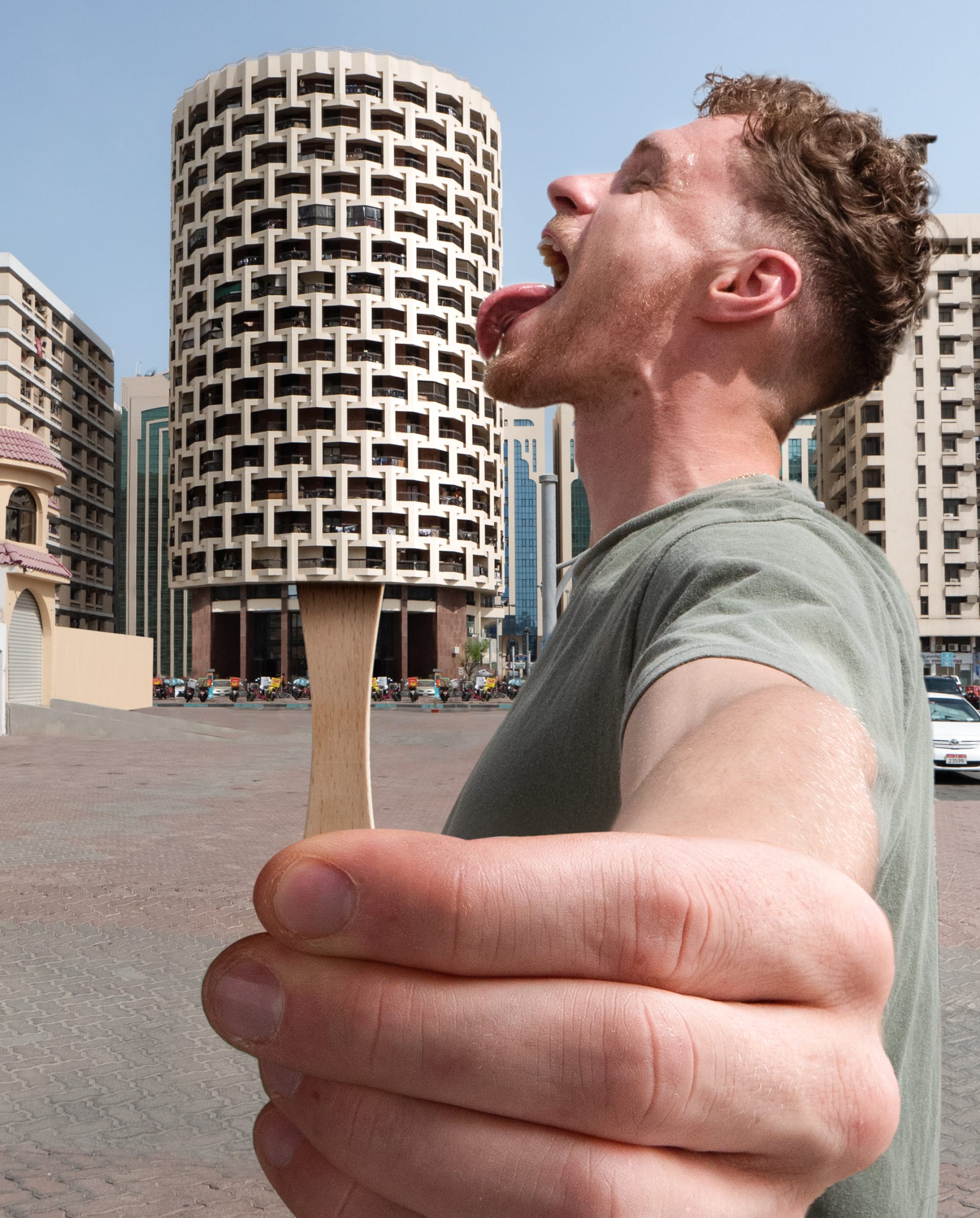 On how he created this unique perspective, he says, "I used a technique called forced perspective to create the illusion that I am a giant walking around the city," adding that this technique enables him to capture the effect with a camera.
Although his series includes an impressive collection of images, Evans' favorite was the one in which he appears to be carrying a race car around the Yas Marina circuit, explaining that he liked the dynamic of the shot, which sums up the location exactly.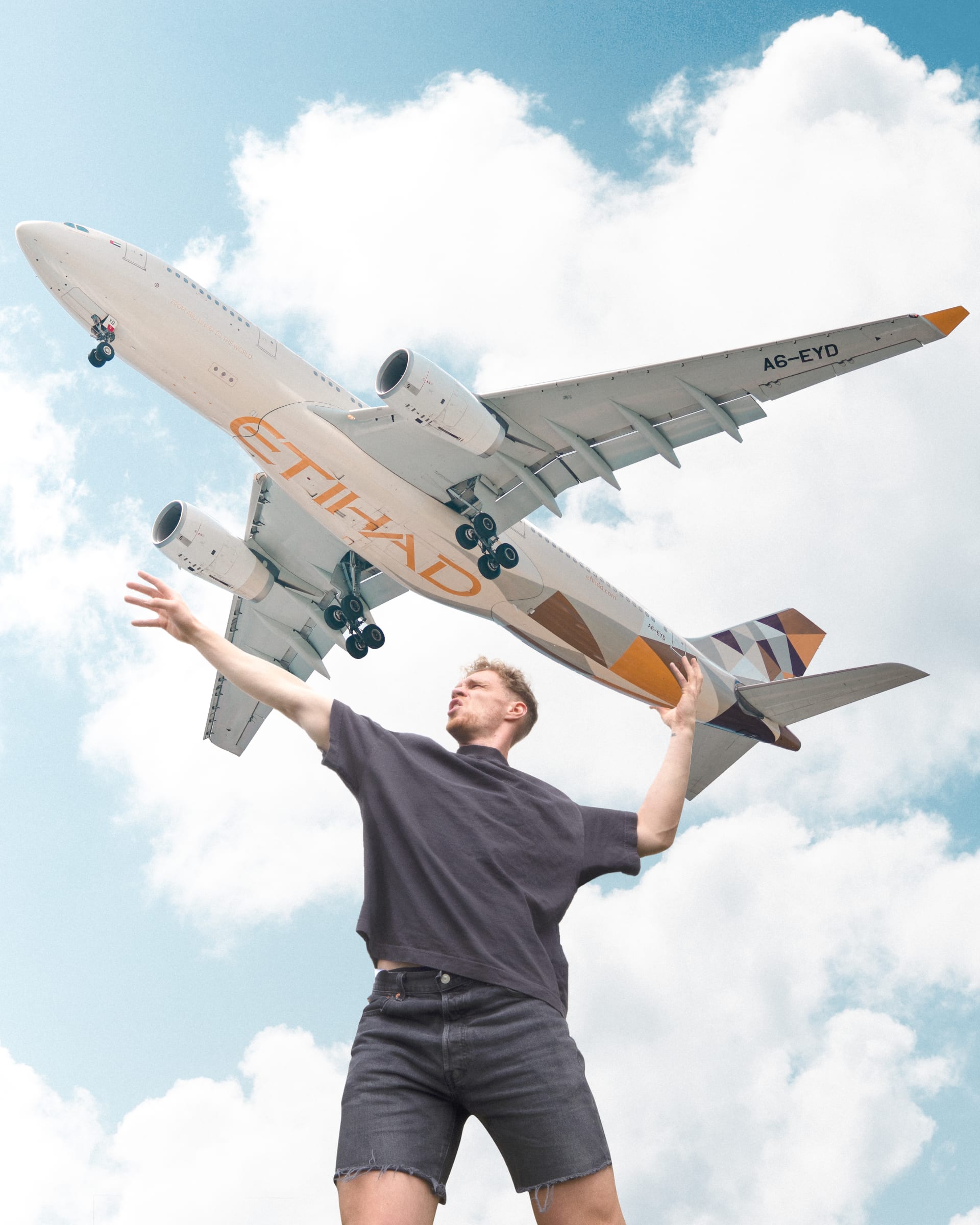 And of course, the series was widely acclaimed by Evans' followers, who expressed how creative and hilarious the footage was.
"I feel like the series puts a fun spotlight on the city, and I'm sure others will want to visit Abu Dhabi and experience it for themselves," says Evans.