World
Reports: Karim Benzema is absent from the French national team against Australia in the World Cup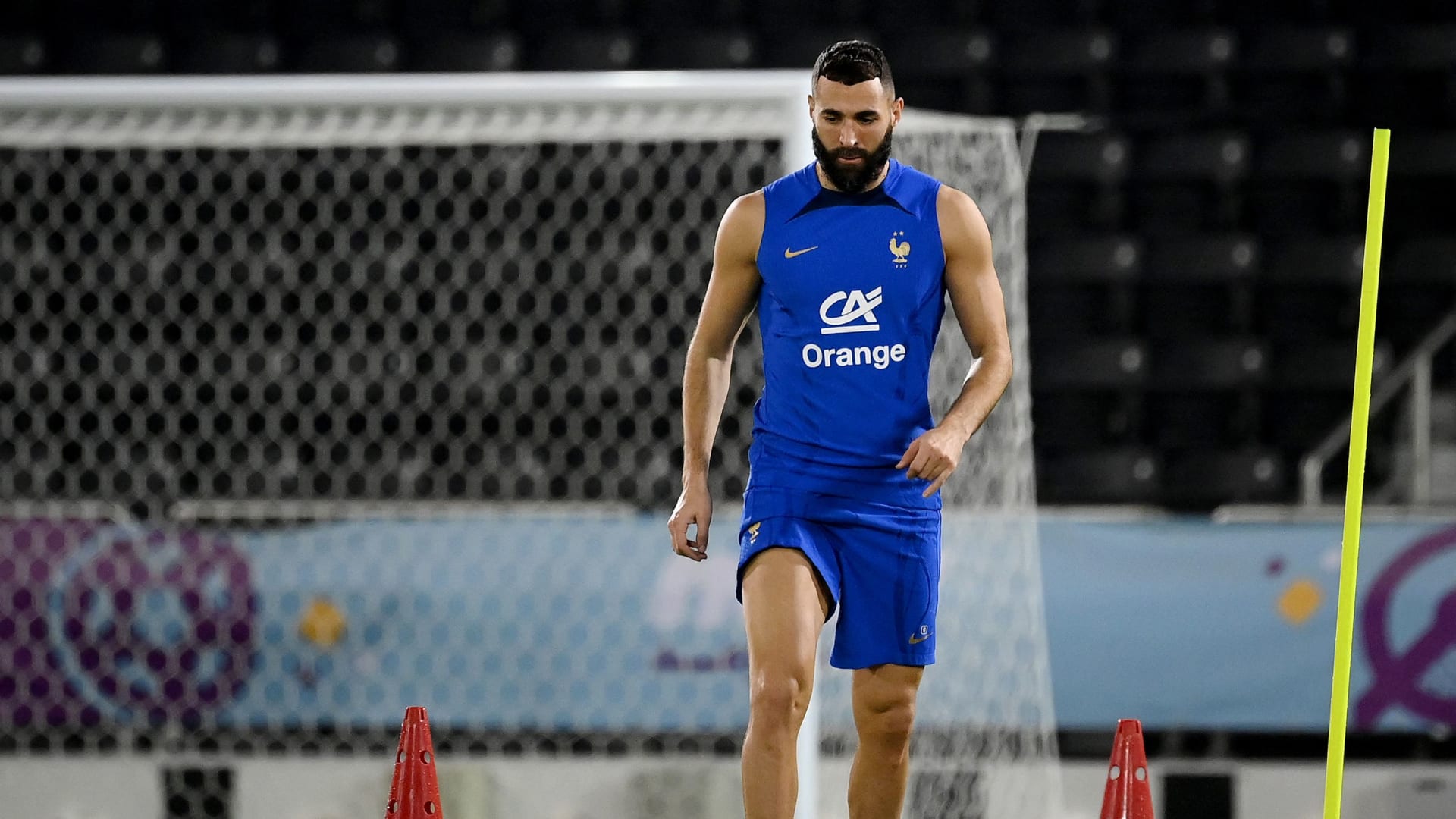 Dubai, United Arab Emirates (CNN) – French press reports said that striker Karim Benzema left the French national team training session, which was held in the Qatari capital, Doha, on Saturday, due to a setback, one day before the start of the 2022 World Cup, according to the "Euro" website. Sport".
Reports stated that Benzema will be absent from the ranks of the "Roosters" against Australia, in the opening of the team's campaign in the World Cup in Qatar, on November 22, amid doubts that he could be present in other matches.
The French striker had suffered an injury to the right foot, earlier, with the Spanish club Real Madrid, which forced him to miss the recent "Merengue" matches.
Benzema worked to regain his fitness and then engaged in training for his country, before he complained of pain in training.
Karim Benzema is considered one of the main elements in the formation of coach Didier Deschamps, as he was supposed to lead the front line, along with: Kylian Mbappe and Antoine Griezmann, and he also has a score of 37 goals after he participated in 97 international matches.
Benzema won the Ballon d'Or in 2022, beating Senegalese Sadio Mane, Polish Robert Lewandowski, Belgian Kevin De Bruyne and Egyptian Mohamed Salah.
This season, Karim Benzema (34 years old) played 7 matches with Real Madrid, in the Spanish League competition, during which he scored 5 goals and assisted one goal.