World
"It's like living in an igloo." Americans turn off heating as prices go up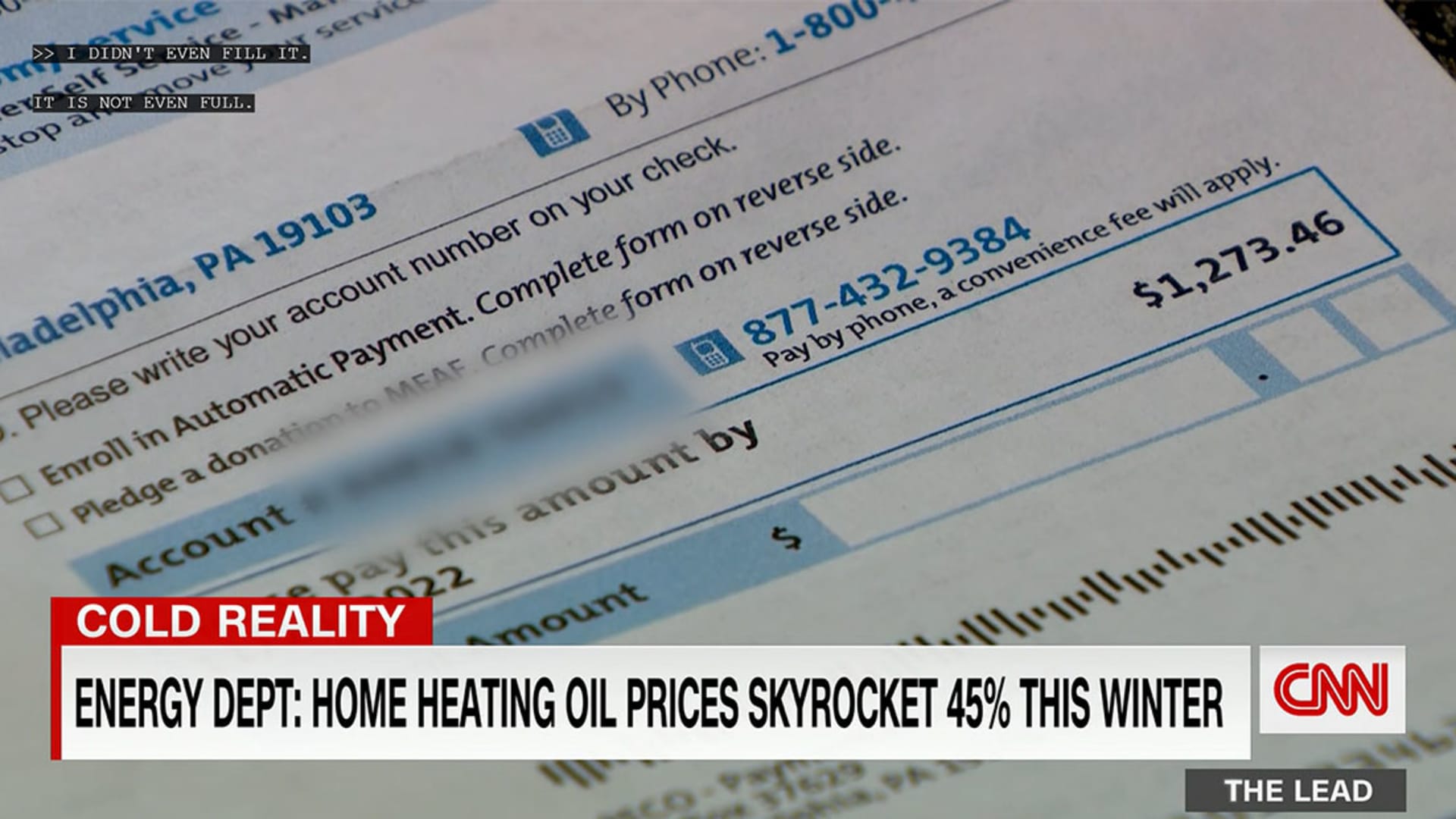 New York, USA (CNN) — With the onset of cold weather in the Northeastern United States, many people are faced with a difficult decision: deal with the rising costs of heating their homes or live without it.
Home heating prices are up again this winter, rising 18% nationwide on top of the 17% rise last year, according to the National Energy Assistance Administrators Association (NEADA).
Charmaine Johnson works in the call center for Philadelphia's Heater Hotline, part of a nonprofit that helps low-income families with their heating systems and bills. Johnson, 63, can relate to the concerns she hears about all day. She also struggles with her heating bills.
With the help of her son, Johnson has just paid more than $1,000 to partially fill her gas tank, which she hopes will last most of the winter.
Johnson says she does not qualify for government assistance with her heating bills. As inflation also raises her food budget and other expenses, she works to keep the heating down, hoping to make the fuel last as long as possible.
"It's miserable," she said. "It's like living in an igloo."
Several factors are driving up home heating prices, including the war in Ukraine, OPEC+ cuts, increased energy exports, declining energy inventories, and higher demand for natural gas in the US electric power sector, according to the Energy Information Administration (EIA).
EIA projects heating homes with natural gas will cost an additional 25% this winter, and electric heating will increase by 11%. The biggest rally will be in heating oil, which is expected to be 45% more expensive than last winter, with pressure on nearly 5 million households, mostly in the Northeast.
Tim Wesley keeps the heat in his home outside Philadelphia off, even as temperatures drop toward freezing. He wants his heating oil to last as long as possible and the cost of filling his tank is about $1,500.
The 67-year-old is retired and lives on Social Security benefits. He lost his wife last year, and his medical bills add up to a long list of expenses.
Wesley believes he will run out of heating oil sometime this winter. He is not sure what to do when that happens.
This winter, the Biden administration is distributing $4.5 billion in federal aid to help families pay their heating bills.