World
Cristiano Ronaldo, in response to criticism: I am bulletproof..and I wear iron clothes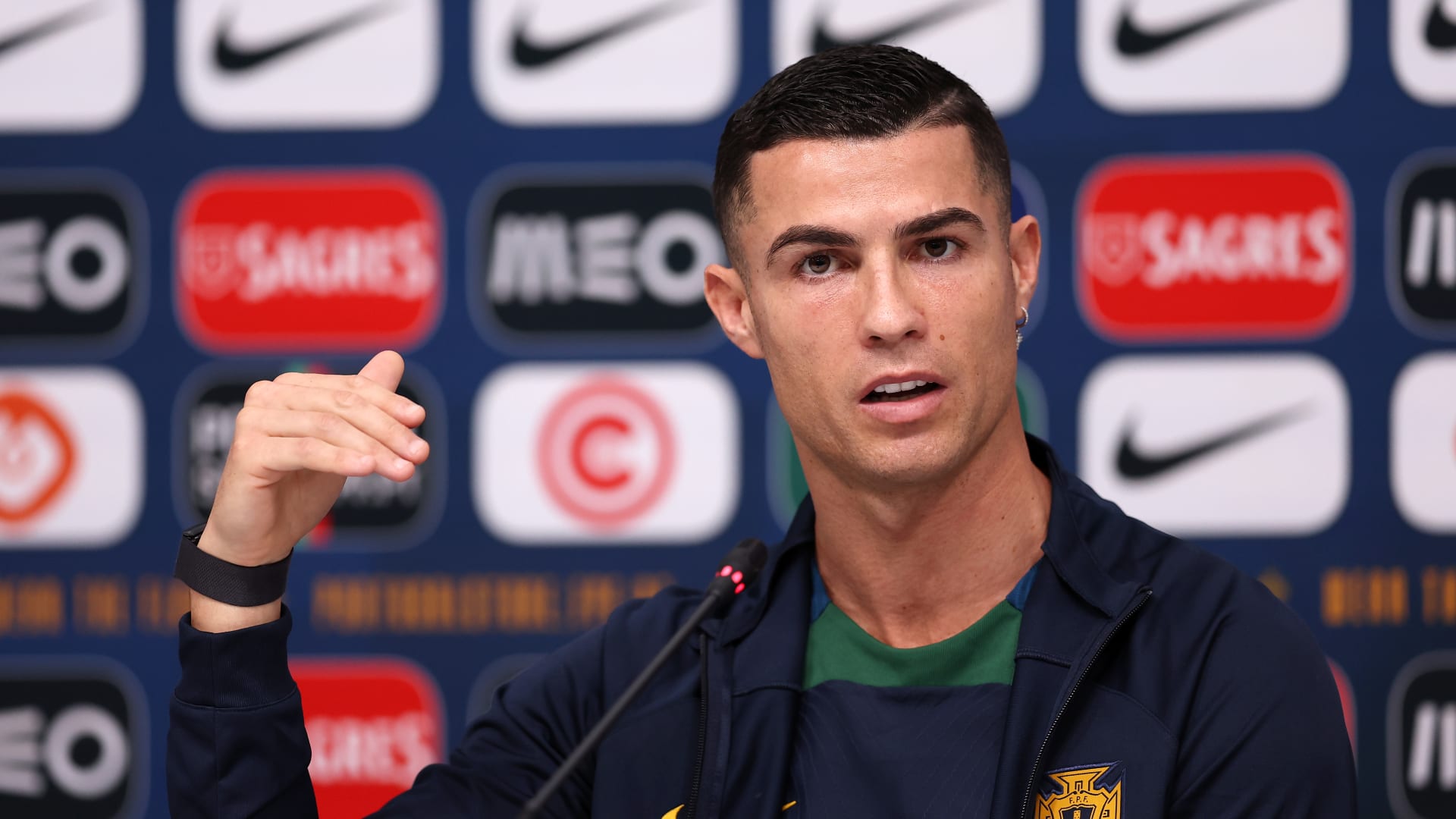 Dubai, United Arab Emirates (CNN) – Manchester United and Portugal striker Cristiano Ronaldo said that he is "bulletproof" and "wears iron", in response to the criticism that followed him after his recent statements.
Ronaldo had given an interview to the British journalist, Piers Morgan, via the newspaper "The Sun", in which he attacked the management of Manchester United and team coach Eric Ten Hag, in addition to his former teammates Wayne Rooney and Gary Neville.
Reports claimed that there was a dispute between Cristiano and his compatriot Bruno Fernandez, after video clips showed a "cold" handshake between them, during their meeting in the dressing room of the Portugal national team, following Ronaldo's interview, which sparked controversy in the media.
Cristiano Ronaldo appeared at a press conference, Monday, before his country's participation in the 2022 World Cup, and told reporters that he and Fernandez were sharing a "joke", stressing that there was no disagreement between them.
Ronaldo indicated that he was not concerned about what others thought, saying that he was "bulletproof" and "wearing iron clothes." He also called on the press to stop asking questions about him to the Portuguese players.
Ronaldo told the media: "It's easy to look from your side at how you choose the timing. Sometimes you write facts, sometimes you write lies. I don't have to worry about what other people think. I speak when I want to. Everyone knows who I am and what I believe in."
The 37-year-old Portuguese striker is preparing to participate in the World Cup finals for the fifth time.
Portugal is in Group H, along with Uruguay, South Korea and Ghana.