World
Top 5: Iranian Kurdish cities rise up in support of Mahabad… and the interactions of banning "One Love" in the Qatar World Cup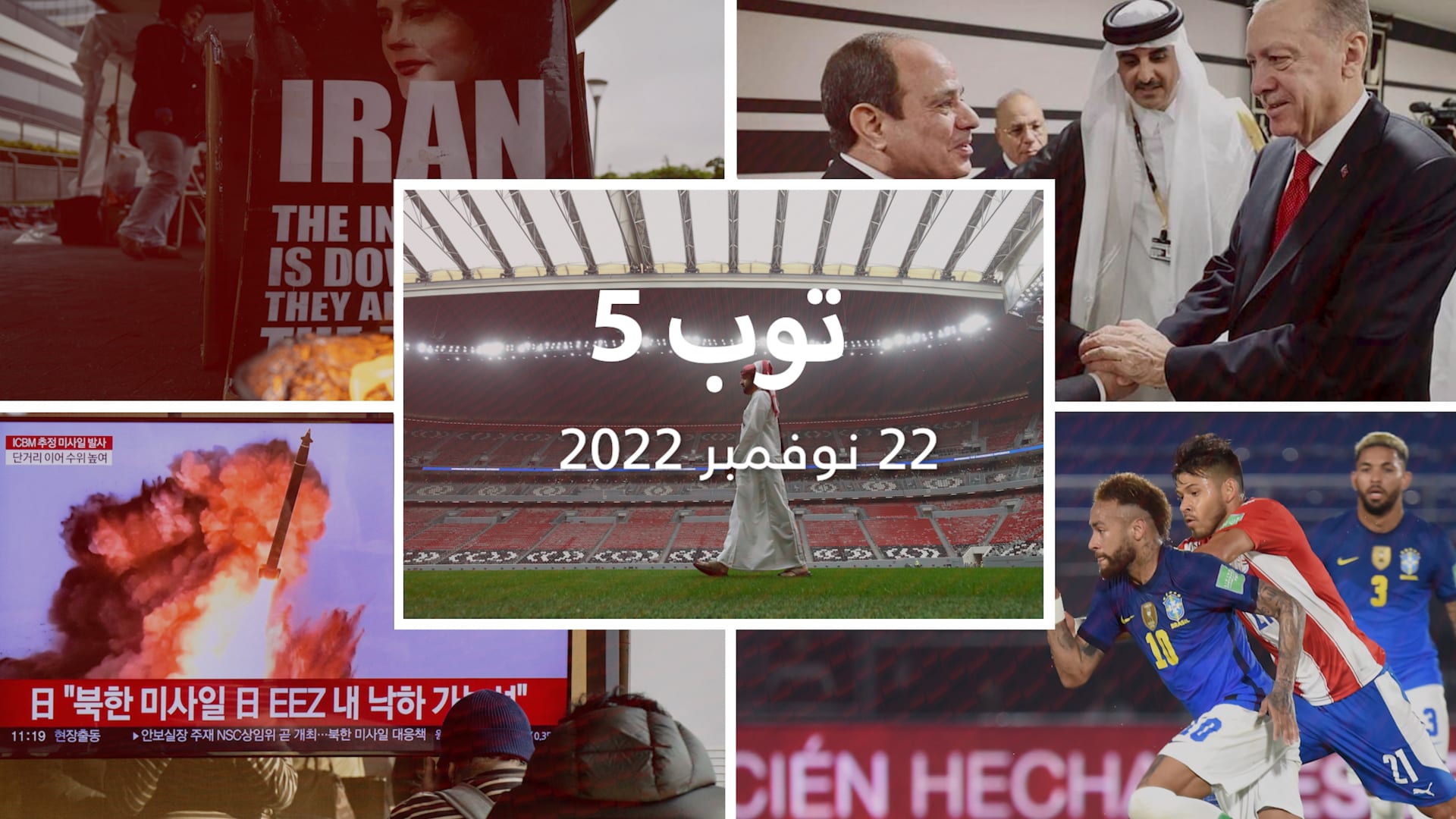 From the uprising of Iranian Kurdish cities in support of Mahabad, Erdogan's comment on his handshake with Sisi, North Korea scolding the Secretary-General of the United Nations, the reactions to FIFA's ban on the "One Love" badge, all the way to the Iranian national team's refusal to sing the national anthem before facing England in the World Cup. Here is a daily summary from CNN in Arabic with the headlines of some of the most prominent stories from the Middle East and the world.
Iranian Kurdish cities are rising up in support of Mahabad… and there are fears of increasing bloody repression
The death toll in Kurdish-majority areas of northwestern Iran since last Tuesday has risen to at least 36, including two 16-year-old boys who were killed on Sunday, human rights organization Hengaw told CNN.
Erdogan: My handshake with Sisi is a first step, and this is our only demand
Turkish President Recep Tayyip Erdogan said, on Monday, that our "only demand" from Egypt, to normalize relations, is for it to say to those who take hostile positions against us in the Mediterranean: "We want to establish peace in the region."
North Korea reprimands the Secretary-General of the United Nations…and accuses him of siding with America
North Korean Foreign Minister Choe Son Hui reprimanded UN Secretary-General Antonio Guterres for standing by the United States of America, in its recent condemnation of Pyongyang's launch of an intercontinental ballistic missile test.
Amnesty International condemns the "failure of FIFA" because of the "one love" badge… and Qatar is suspended
Amnesty International condemned, on Monday, the International Federation of Football Associations (FIFA) for preventing the captains of European teams participating in the 2022 World Cup in Qatar from wearing the "One Love" armbands.
World Cup.. Iranian national team players refuse to sing the national anthem
The Iranian national team players did not sing the country's national anthem before their match with England, on Monday, in the first round of the group stage of the World Cup in Qatar.