World
World Cup.. Iranian national team players refuse to sing the national anthem.. and banners support the protests in the stands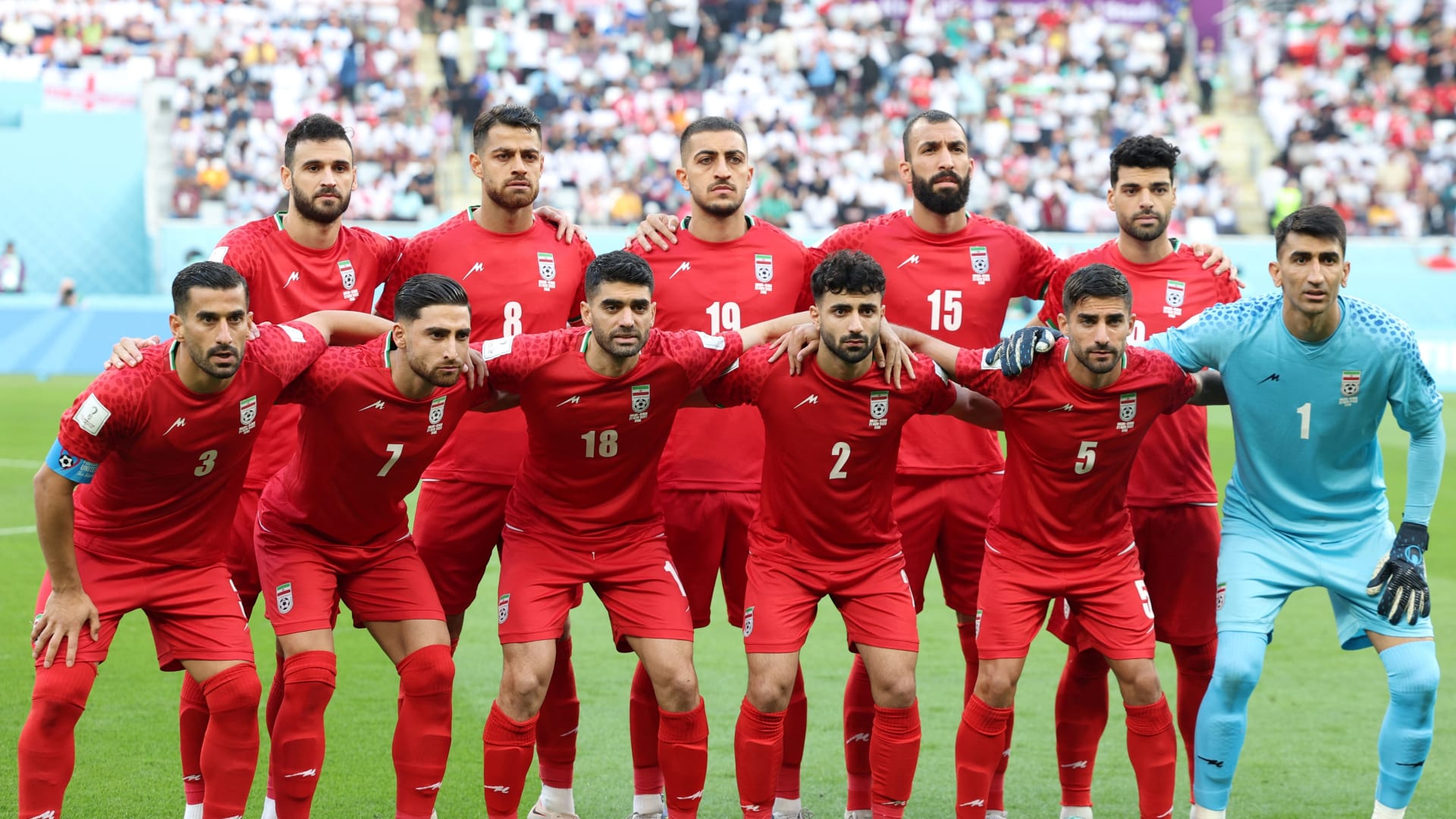 Dubai, United Arab Emirates (CNN) – The Iranian national team players did not sing the country's national anthem before their match with England, Monday, in the first round of the group stage of the World Cup in Qatar.
The national team players appeared with their mouths closed, without interacting with the moment the national anthem was played before their opening match in the World Cup.
Earlier Sunday, the Iranian national team defender, Ehsan Hajsafi, announced his support for the anti-government protests in his country. During a press conference, on Sunday, he expressed his solidarity with the families of the victims of confrontations between security and protesters in Iran, saying: "They should know that we are with them, we support them and we sympathize with them."
Haji Safi said that it is not possible to deny what is happening in Iran, adding that the conditions in his country are "not good" and the people are not happy and the players know that too. "I hope that the circumstances will change."
The Portuguese coach, Carlos Queiroz, previously announced that Iran had given the team the freedom to express their solidarity with the protests during the World Cup.
While the fans of the Iranian national team raised banners to express their support for the protests in their country, during the match with the England national team, which is being held at the Khalifa International Stadium.
Video clips showed Iranian masses raising banners with the famous protest slogan "Women, Life, Freedom" written on it.
Iran is witnessing protests as a result of the death of the young woman, Mahsa Amini, last September, while she was being held by the Iranian "morality police", for allegedly not wearing the veil appropriately, and the Iranian authorities have since launched a campaign of repression against the demonstrators.