World
A charming picture of an Egyptian on top of a rock suspended between two mountains at an altitude of 1000 meters.. What is her secret?
Dubai, United Arab Emirates (CNN) — Walking long distances or climbing mountains are familiar ideas for fans of adventure experiences, but have you ever heard of climbing over a rock suspended between two mountains?
Of course, the very idea of ​​such a risky adventure is "crazy" for some people.
This is exactly what Egyptian travel blogger Ahmed Abdel Tawab did during his visit to Norway.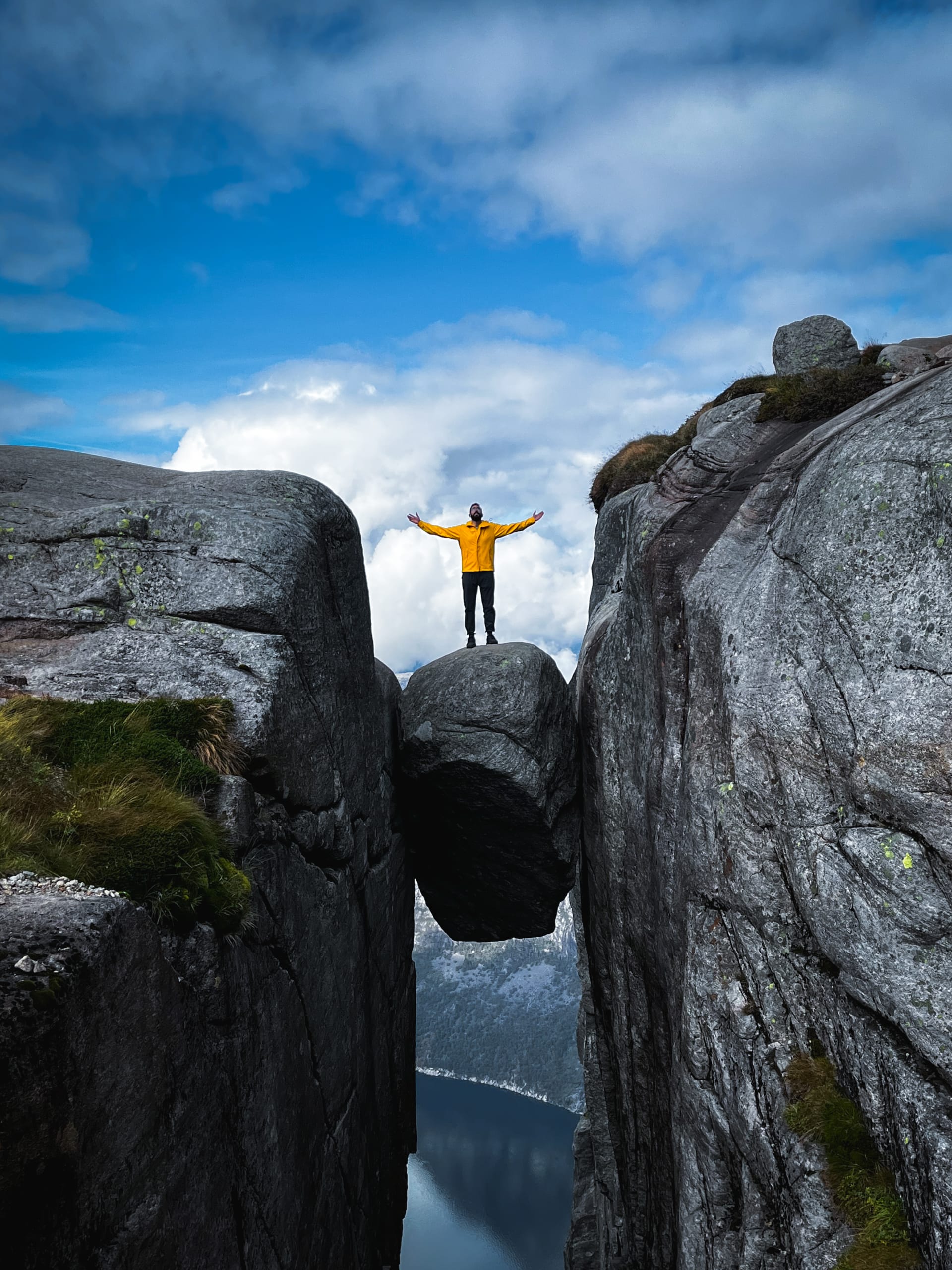 In a surprising picture, Abdel Tawab sits on a rock suspended between two mountains at a height of more than a thousand meters.
Abdel Tawab had the idea of ​​traveling to Norway several years ago, due to the country's diverse and picturesque nature.
In addition to green meadows, forests, mountains, and beaches, Abdel Tawab says that the most prominent characteristic of Norway is the "straits connected to the ocean," pointing to the presence of many strange and impressive hanging rocks overlooking those straits.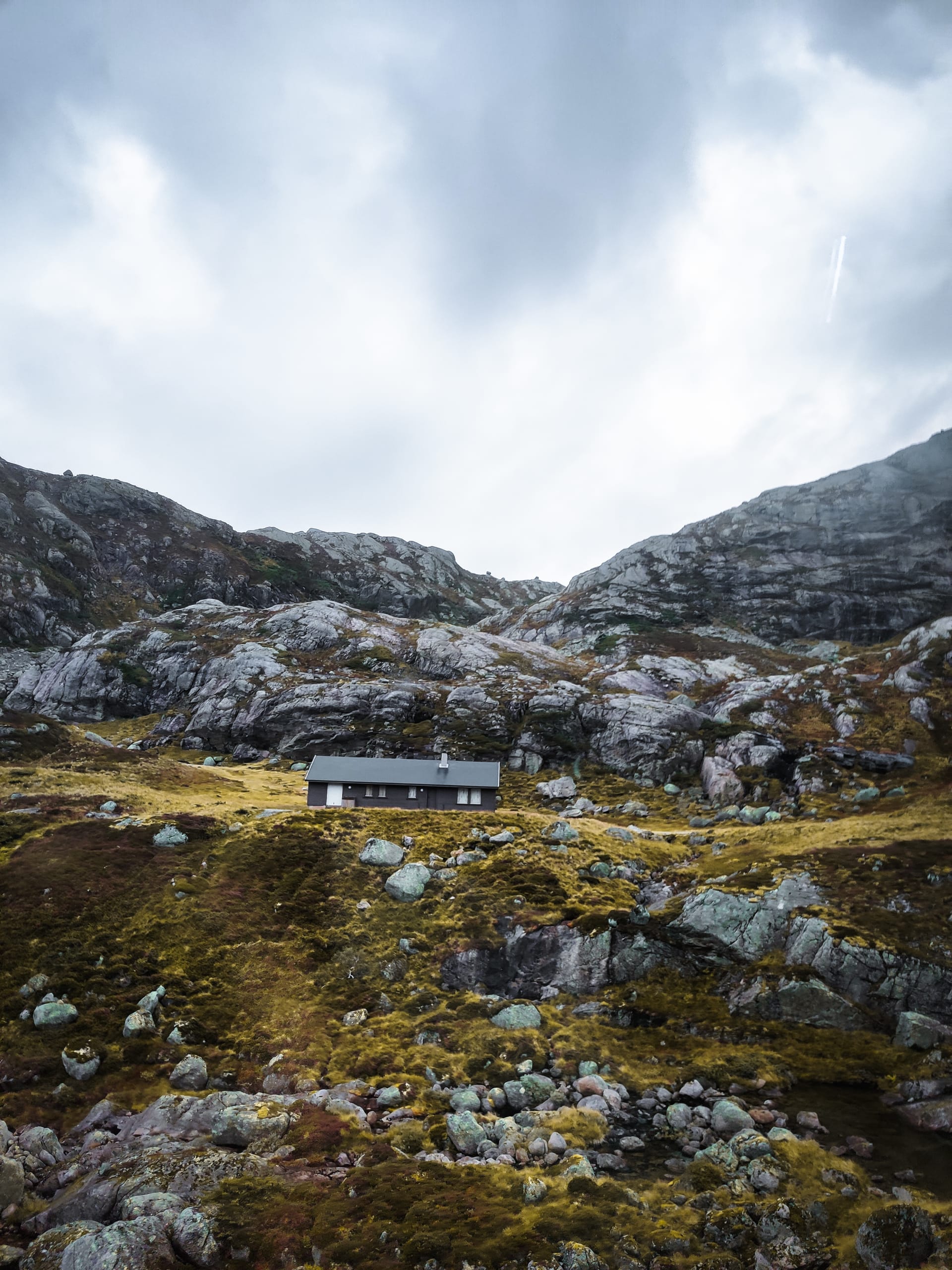 He didn't find this gravity-defying rock by accident.
The Egyptian travel blogger explains that he learned of the existence of this rock for the first time several years ago, after seeing a picture of it on the "Instagram" photo application, which aroused his curiosity and astonishment at the same time, asking: "How can a rock hang like this without falling?"
Thus, he searched for the site of the rock, and found that it is one of the most important sites that attract visitors in Norway, and at that time he decided that it should be his top priority when visiting the country.
This round rock, called Kjeragbolten, is suspended between two mountains At an altitude of 1,084 metres over the fjord, On top of Mt Kjerag "Kgarage" which stands at an altitude of 1,110 metres, according to the Norwegian Tourism website.visitnorway".
Abdel Tawab points out that the only way to reach the rock is to walk 11 kilometers back and forth.
He remembers that the trip took him and his companion, Ahmed Ghazi, about 5 hours, confirming that it was You need a high level of physical fitness.
He adds, "Although It was an arduous trek, but it wasn't without amazing scenery."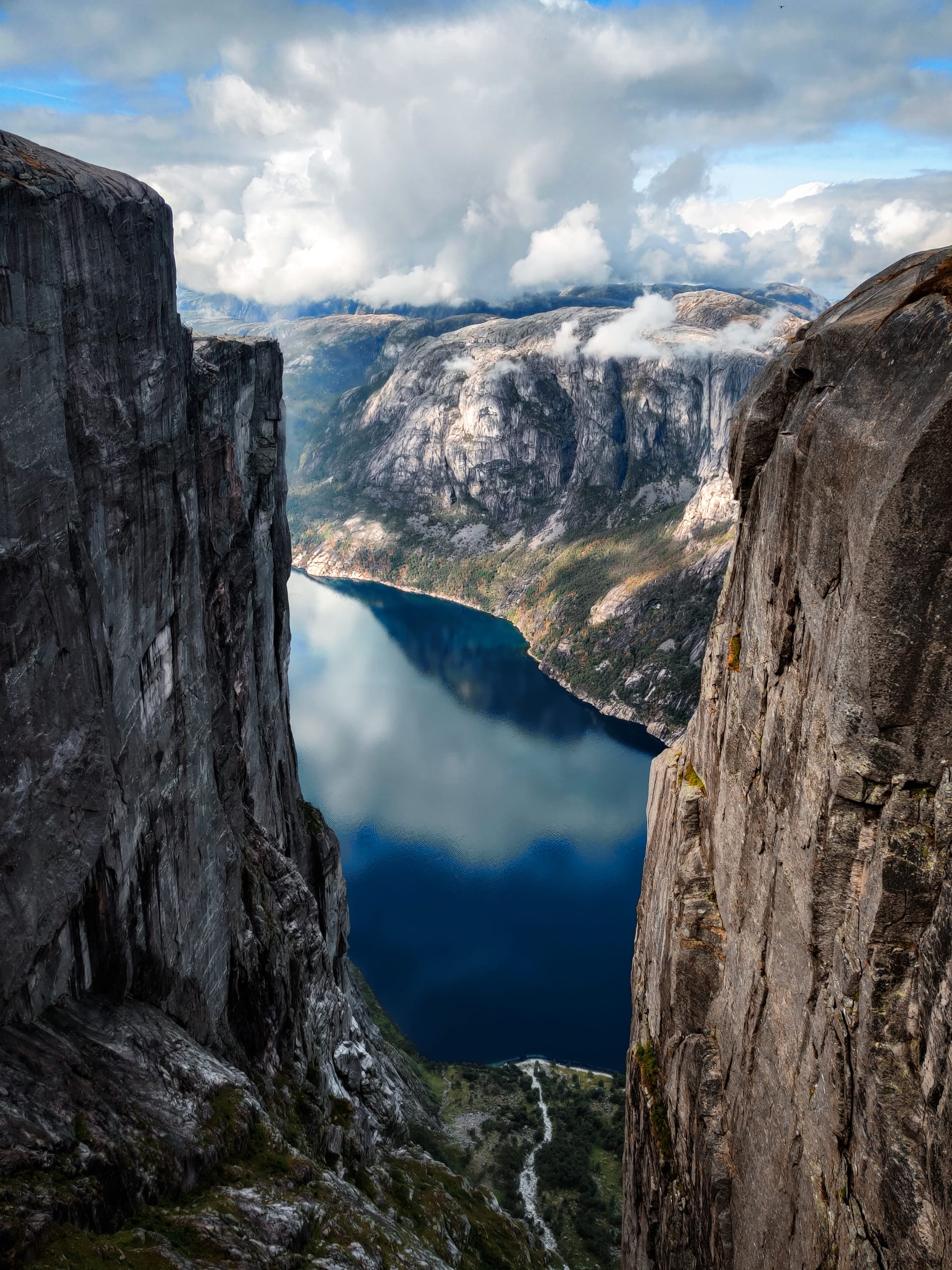 Abdel Tawab confirms that His ascent to the top of the mountain was aimed at reaching and ascending the rock, explaining: "It was a great challenge and achievement for us, especially after going through the hard way to get there."
He describes the feelings he felt the moment he stood on the rock, saying: "I felt a mixture of awe and overwhelming happiness. We had to be very careful with every step, as there is no room for error."
Ghazi, a friend of Abd al-Tawab, documented the latter's standing on the rock by standing on another flat rock.
Abdel Tawab points out that the low clouds in the background added beauty and a special charm to the photo.
The image was admired by many followers of the Egyptian travel blogger on social media platforms, as the impression of surprise prevailed over the comments due to taking this risk.
Abdel Tawab advises everyone who wants to travel to Norway to go through this unique experience, stressing that it contributed to his gaining more self-confidence, and made him discover new limits to his physical and psychological capabilities.
The Egyptian travel blogger stresses the importance of being physically fit enough to be able to access the rock site.