World
Tweeters praise Mohammed Al Owais' performance..and describe him as a "World Cup champion" after he spoiled the "Tango" attacks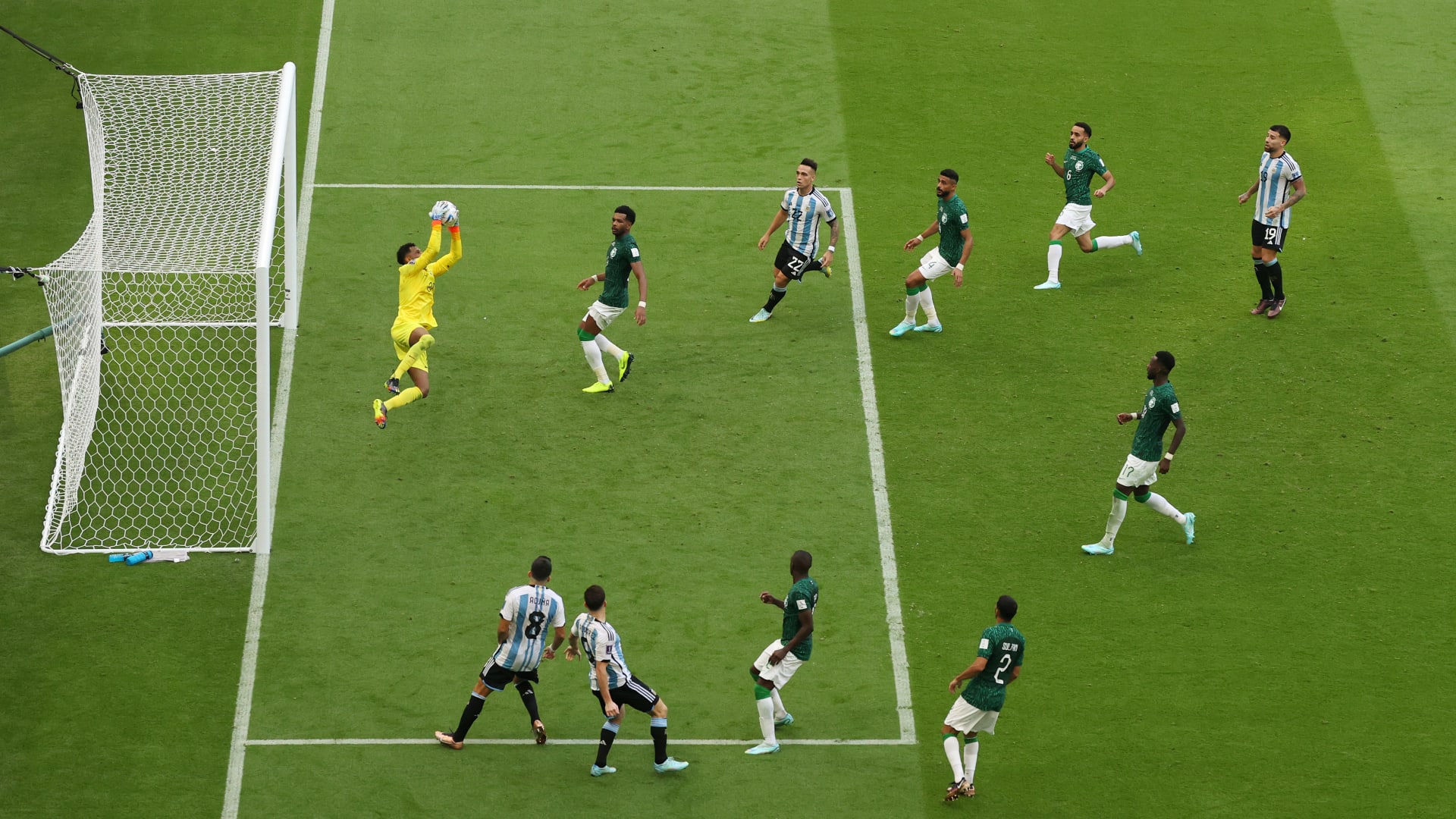 Dubai, United Arab Emirates (CNN) – Twitter users praised, on Tuesday, the performance of the Saudi national team goalkeeper, Mohammed Al Owais, after appearing at a high level, during the match against the Saudi national team and his Argentine counterpart, in the opening of the two teams' journey, in the Qatar World Cup finals.
"Al-Akhdar" defeated "Tango" with two goals to one, to seize the first three points for the Arab teams in the 2022 World Cup, breaking with this result, a statistic for its competitor, who has not tasted defeat in the last 36 consecutive matches, specifically since 2019.
Muhammad Al Owais played a major role in the victory of the Saudi national team, as he confronted a large number of attacks by the Argentine national team, and was a strong barrier against the star of the tango team, Lionel Messi, and his companions.
Mohammed Al Owais won the best player award in the "Al Akhdar" and "Tango" match, presented by the International Football Association "FIFA". Tweeters praised the performance of the Saudi goalkeeper, and some described him as the "World Cup champion."
One of the tweeters, Al-Owais, described him as a legend and the World Cup champion. Another tweeter said: "By God, Saudi Arabia made it… Al-Owais is the World Cup champion."
A singer named Saeed Shaiban said: "Al-Awais, people", marveling at his skills in spoiling the most dangerous attacks of the tango team, as he published a picture of Al-Awais as he tackled a difficult ball from the Argentine national team and provided his goal with valor and in front of him 3 of the Argentine attack stars, the closest of whom was Messi to the goal.
And he added in his tweet: "Al Owais in this shot is equal to Neuer + Buffon + Casillas + Oliver Kahn."
Other tweeters continued to praise the Saudi green and Owais specifically after he was chosen as the man of the match.