World
A video circulated of a security man in Qatar helping a female cheerleader to wear a "shmagh"… Thus came the comments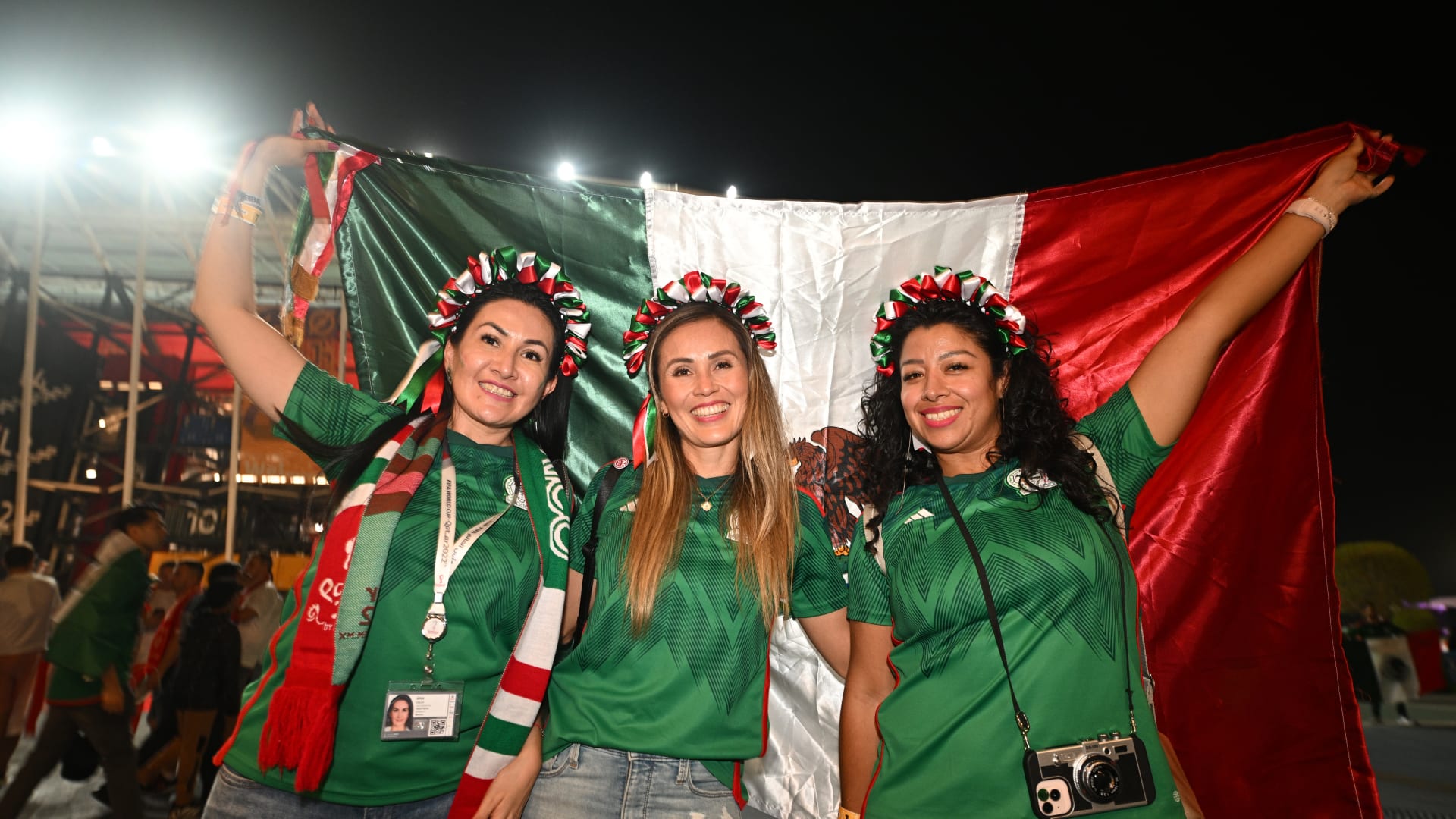 Dubai, United Arab Emirates (CNN) – Tweeters circulated a video clip showing a security man in Qatar helping a cheerleader dressed in the Mexican national team uniform wear the "shemagh" (the traditional headdress for men in the Gulf region), in a gesture that was well received on social media.
And the security man appeared helping the female cheerleader to wear the ghutra at a crowd gathering point, it is not clear if it was around one of the World Cup stadiums.
The snapshot was well received on social media, as a number of tweeters expressed their admiration for the security man's dealings with the female cheerleader.
The Mexican public is widely spread in the Qatari capital, Doha, as it came abundantly to support its national team in the World Cup matches.
The "Tricolor" team plays in Group C alongside Argentina, Saudi Arabia and Poland, and tied negatively in its first match against Poland, while it will face the Argentine "Tango" in the next match.
It is noteworthy that a Qatari security man had seized alcoholic beverages with a Mexican fan as he entered the stadium for his country's match against Poland, in one of the few incidents of violations committed by fans since the start of the World Cup.