World
He inflicted a loss on his "homeland" .. Embolo leads Switzerland to victory over Cameroon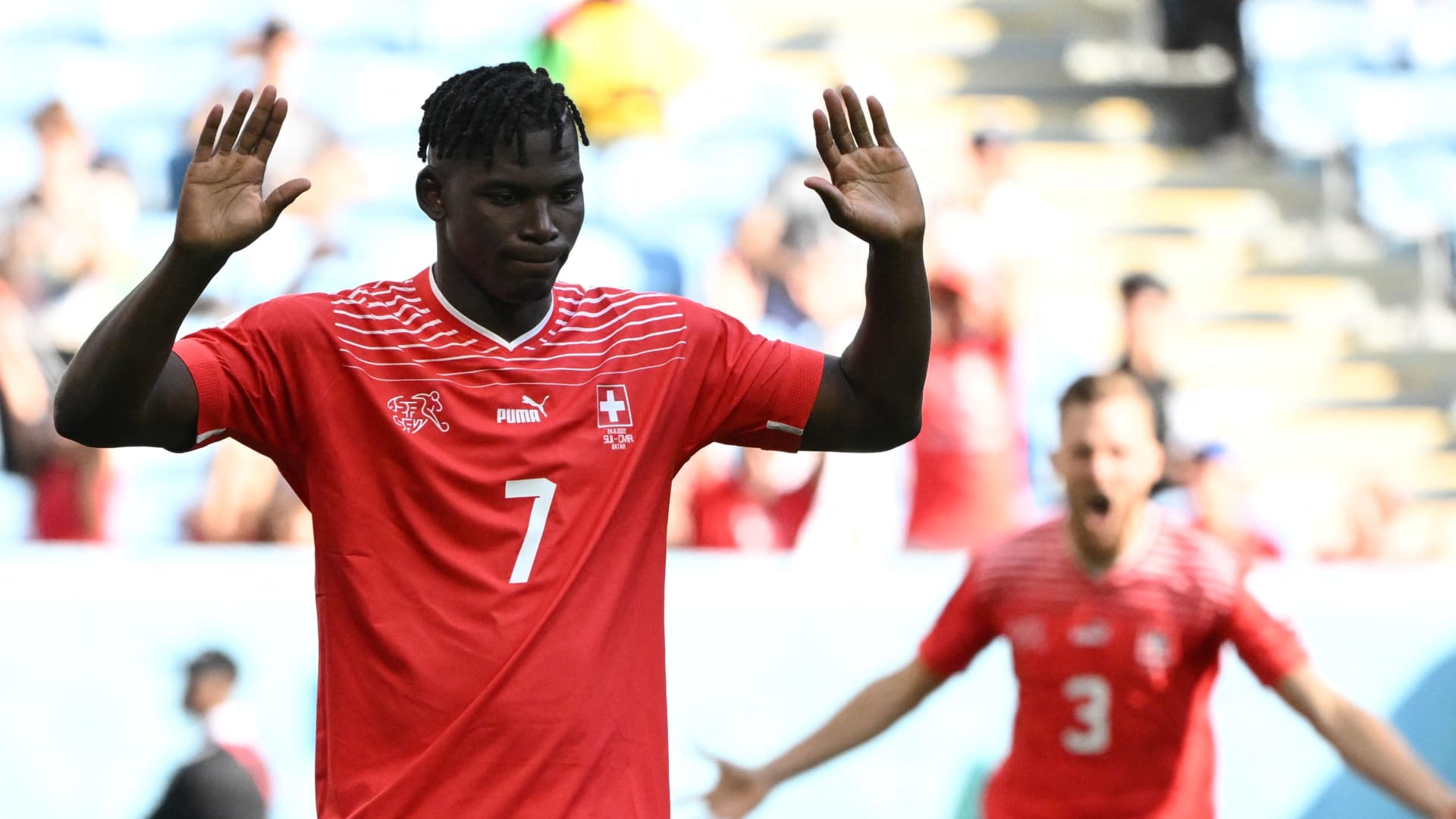 Dubai, United Arab Emirates (CNN) – The Swiss national team defeated the Cameroonian national team, 1-0, in the confrontation that brought the two teams together on the floor of Al Janoub Stadium, Thursday noon, and in the matches of the first week of the group stage, in the 2022 World Cup finals.
Brill Embolo scored the Swiss national team's only goal at the 48th minute, with a shot from inside the penalty area.
Brill Embolo, 25, refused to celebrate after scoring, as his goal came against his home country. He was born in Cameroon and spent his first years of his childhood there, before he decided to wear the Swiss national team shirt, during his football career.
The two teams exchanged control of the ball and created opportunities in the first half, while the advantage was in favor of the Swiss team in the second half, as it succeeded in scoring and preserving the goal, while the Cameroonian team's attempts were shy to adjust.