World
Its height is 80 meters.. A rock above the Red Mountain in Saudi Arabia prompts photographers to monitor its magic with their lenses
Dubai, United Arab Emirates (CNN) — High mountains that seem to be touching the sky.
This is the city of Taif, which has become a wonderful destination to relax and enjoy its mountains, picturesque nature, and fruit farms.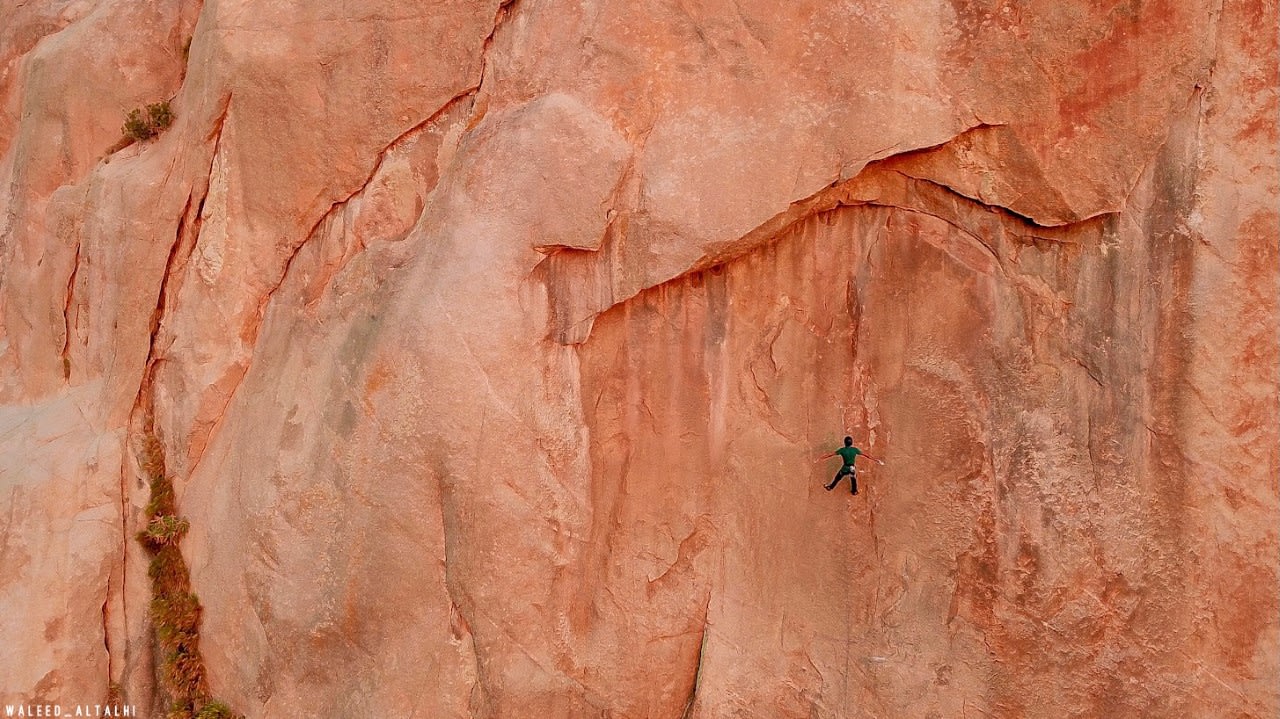 And the Saudi photographer, Walid Al-Talhi, a resident of Taif, decided to shed light on one of its picturesque mountains.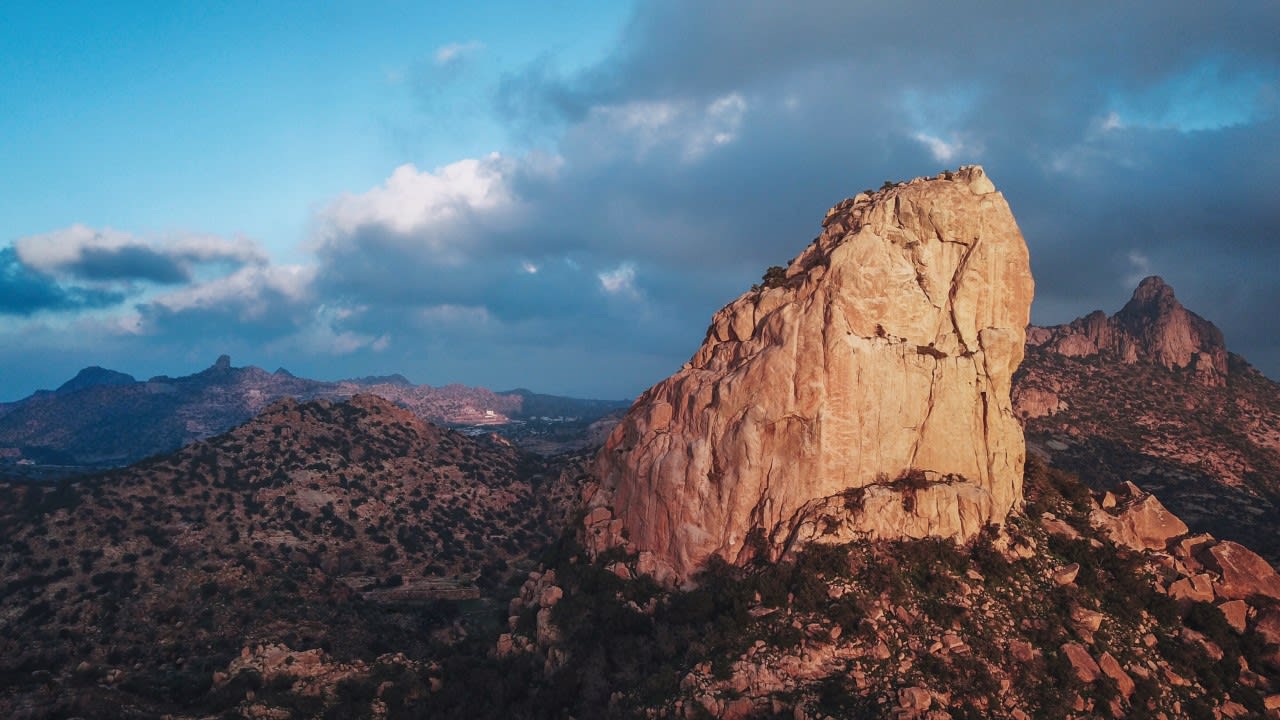 The Red Mountain is located east of the Al Shafa Heights, in Taif. It is characterized by the presence of a rock at the top of the mountain, with a height of more than 80 meters, which makes it the first destination in Taif for climbing and hiking.
Al-Talhi, who has been practicing photography since 2015, decided to monitor the path of climbing the rock specifically, as he was assisted by rock climber Hassan Al-Harthy.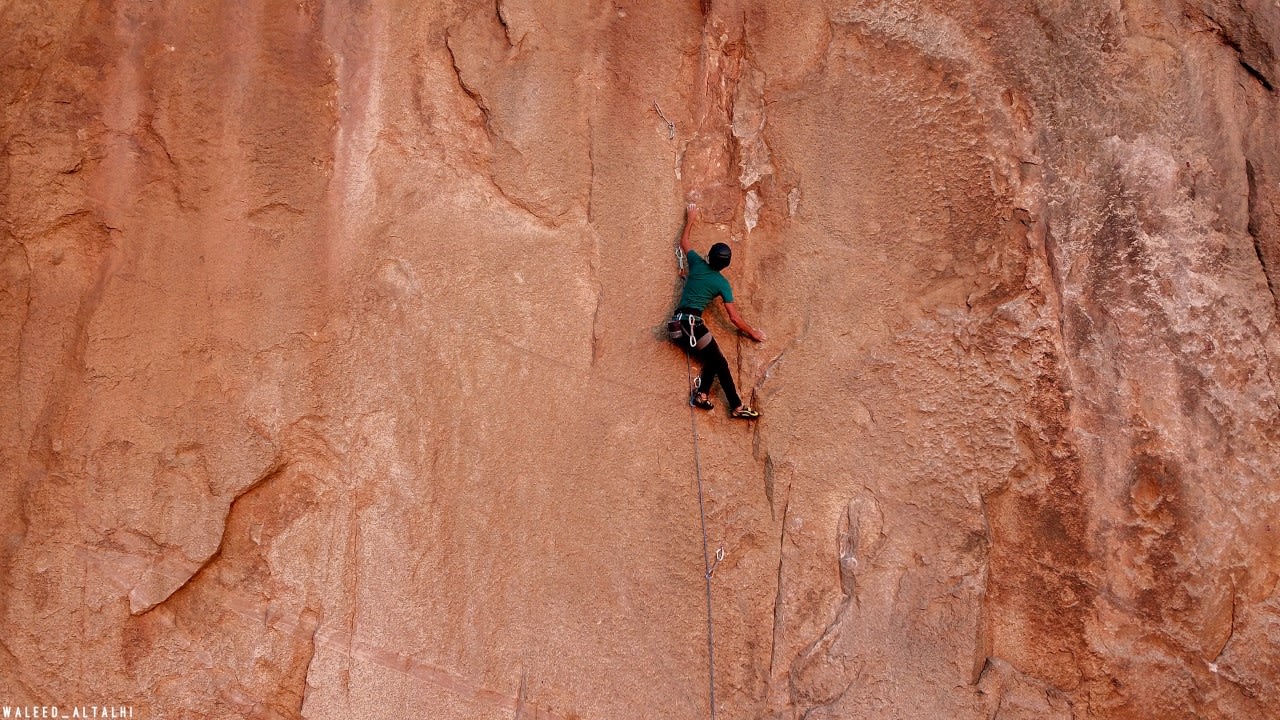 The Saudi photographer said, in an interview with CNN in Arabic, that the nature of Al-Shifa is known for its charming rock colors.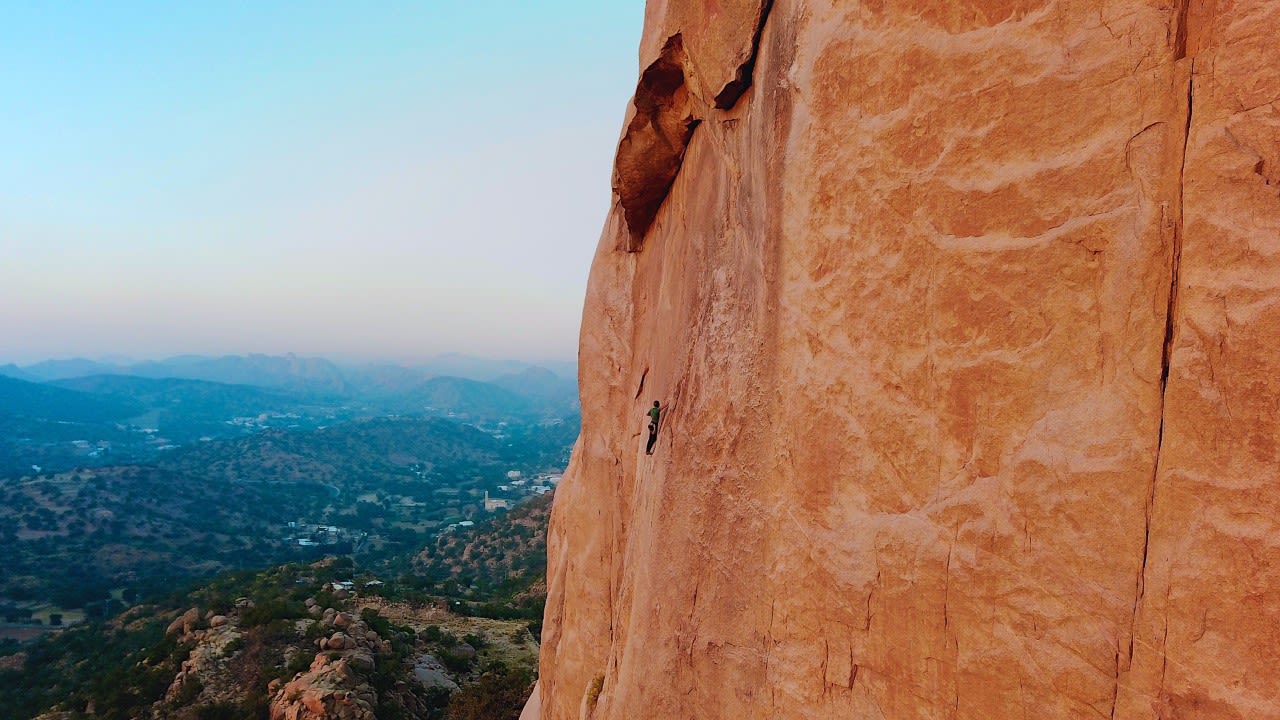 The pictures won the admiration of many people, especially since it is a dangerous hobby, and only a few people practice it.
These pictures reflect one of the many activities that adventure lovers can try, which is climbing in Saudi Arabia.
And in the event that you want to experience climbing the Red Mountain, there is no specific and preferred time to visit it.
The Saudi photographer explained that the atmosphere of Taif and the Shafa Mountains is usually mild in summer and cold in winter.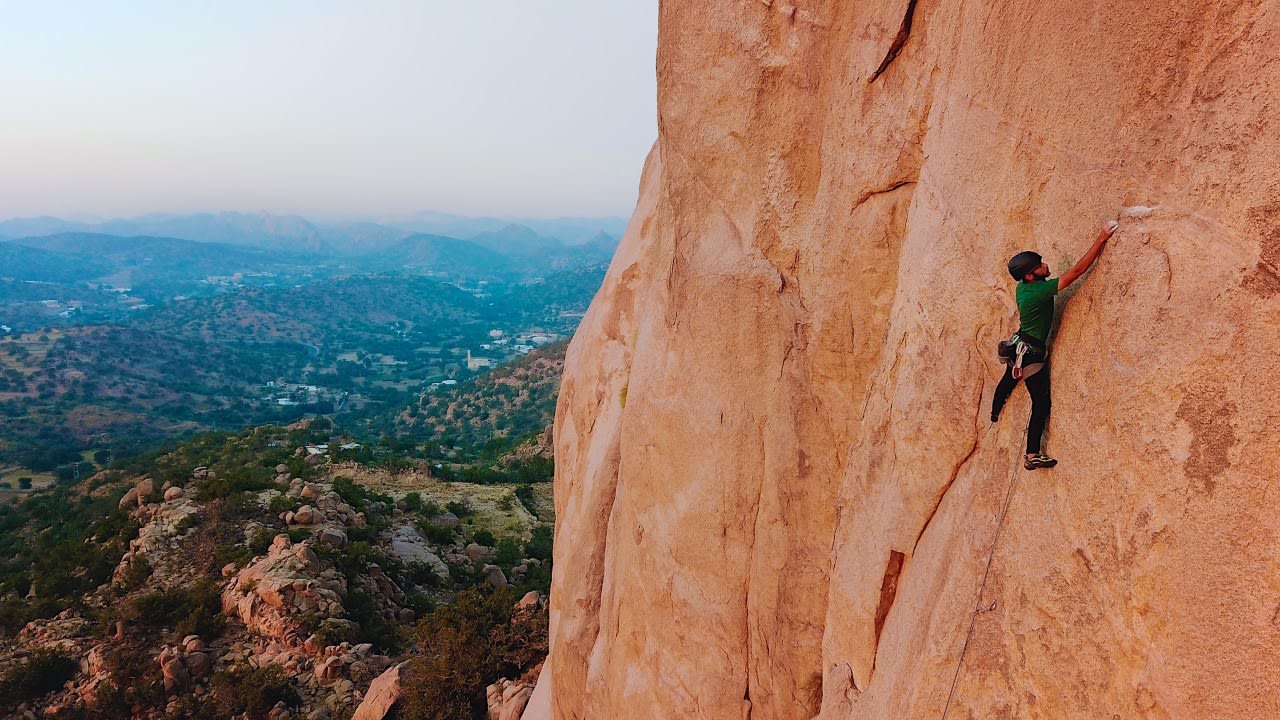 According to the "Spirit of Saudi Arabia" website, the summit of Mount Dhaka is considered one of the most beautiful and charming views of Al-Shifa. Although reaching the summit is not easy, it offers a stunning view of the rest of the mountain range and the city of Taif below.