World
The Taliban publicly flogs convicts for adultery, theft and kidnapping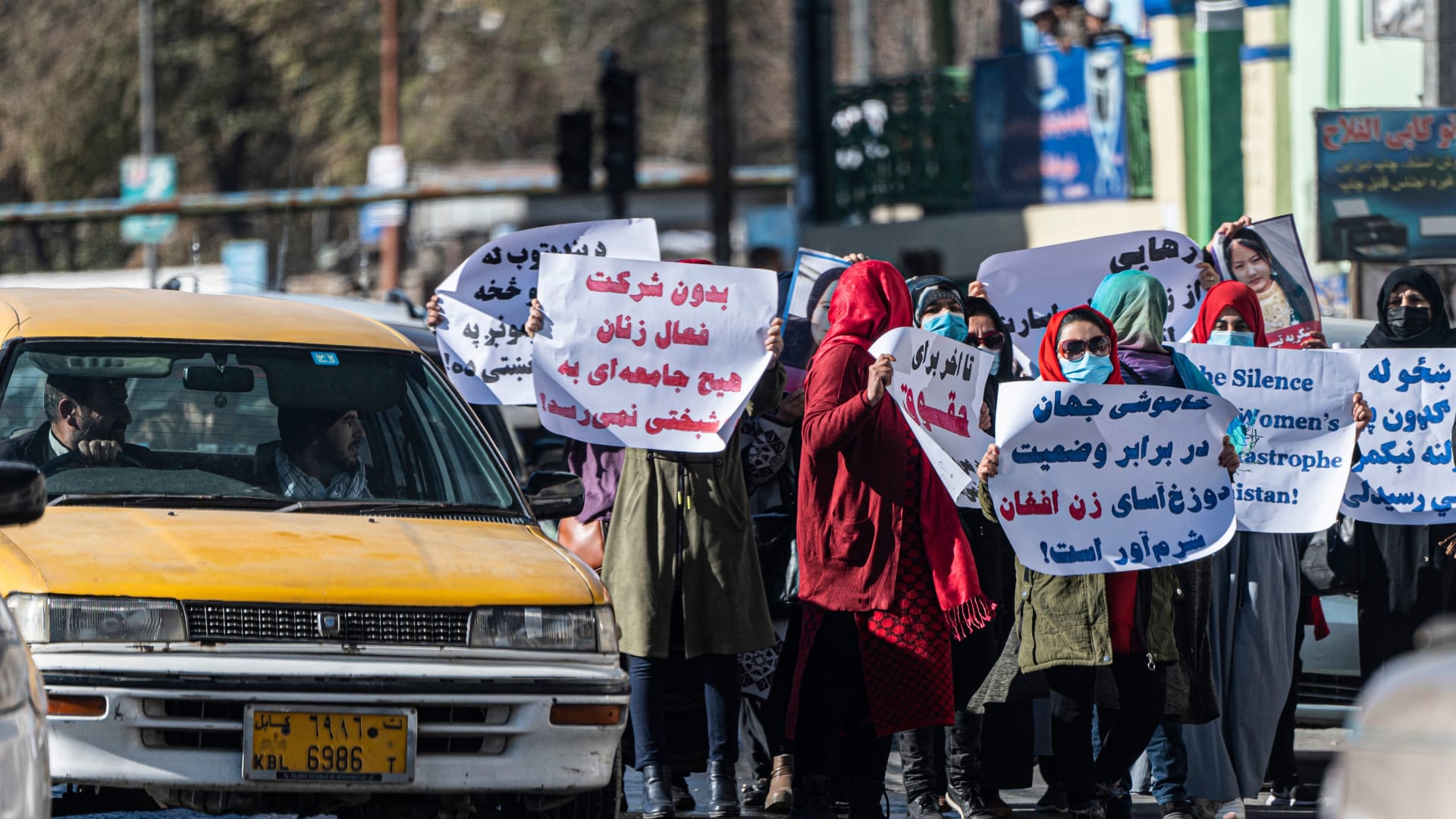 Dubai, United Arab Emirates (CNN) — The Afghan Taliban has begun publicly flogging people accused of committing crimes in Afghanistan, raising fears that the group will return to its strict rule fully.
In a statement issued by the Afghan Supreme Court on November 13, the Taliban Supreme Leader ordered the judiciary officials to implement flogging for those convicted of crimes such as adultery, theft or kidnapping, saying that "such punishment is applicable according to Islamic law."
During its previous rule, in the 1990s, the Taliban was known for its strict interpretation and harsh application of Islamic law.
Since the decree was issued, the Afghan Supreme Court announced that many people across the country have been publicly flogged.
The latest was on Wednesday, when 12 people were flogged in front of a crowd of people at a football stadium in Logar province, according to the Supreme Court, while their alleged crimes were not disclosed.
On November 14, the Supreme Court said, five men were arrested and accused of theft in Kandahar, and that they each received seven months in prison and between 30-39 lashes in public.
On November 16, two people were flogged in Bamiyan Province, as punishment for an unknown crime. On November 18, 19 people, including 10 men and 9 women, received 39 lashes each in the Great Mosque of Takhar Province, and the Supreme Court stated that they committed the crimes of adultery, theft and escape.
On November 22, a man and a woman were flogged in Laghman province after being accused of adultery. The Supreme Court said the man received 30 lashes, while the woman received 25 lashes.