World
Amidst the crowd's crying and whistles, Iran's players sing their country's anthem before the Wales match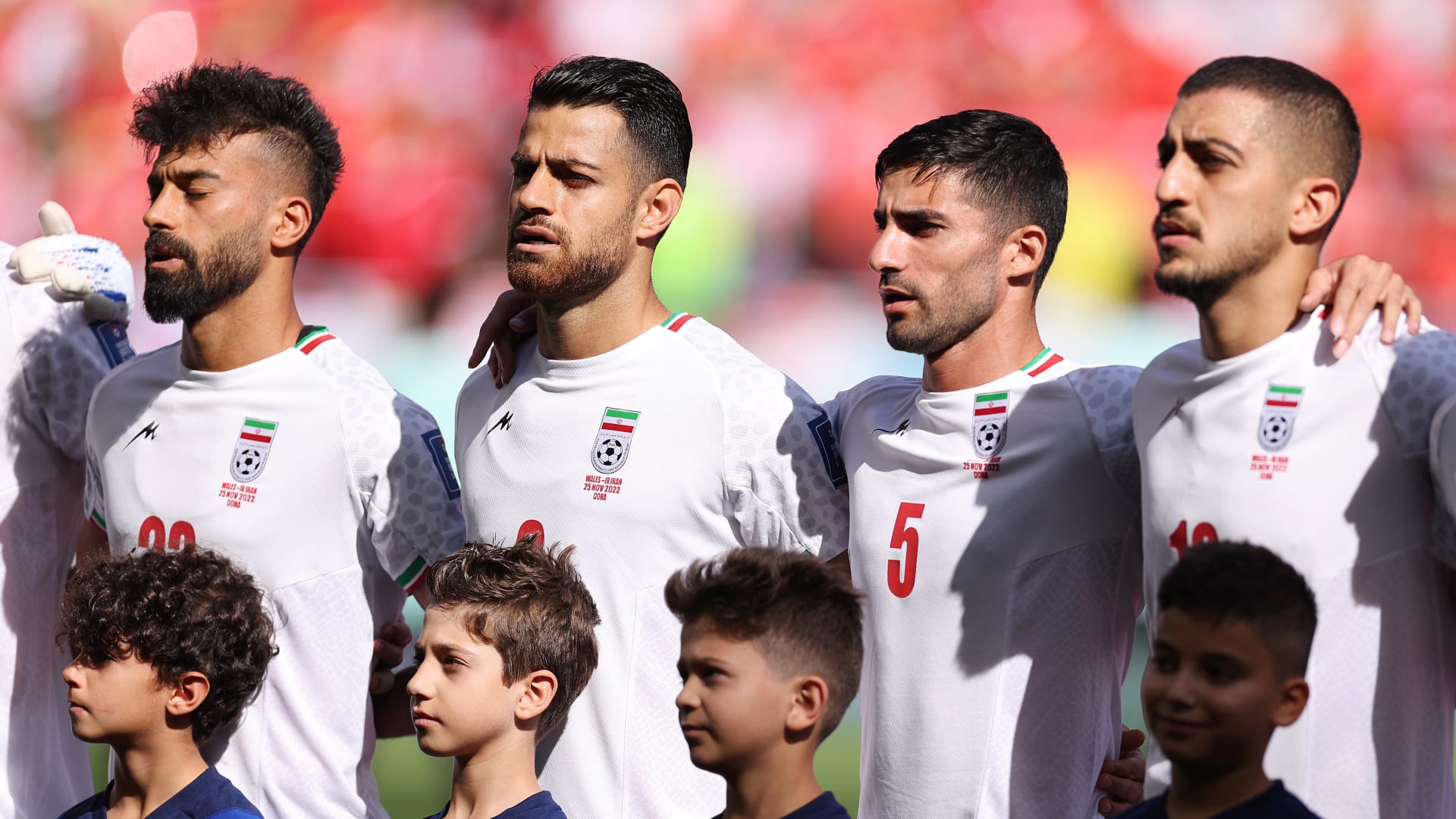 Dubai, United Arab Emirates (CNN) – A number of Iranian players appeared singing the national anthem before the start of their match against Wales in the second round of the 2022 World Cup, after they refrained from doing so in their first match against England, while television footage showed crying. A number of Iranian national team fans playing the national anthem.
Iran's players did not sing their country's anthem before their match against England, in protest against the practices of the Iranian authorities and their suppression of the demonstrations taking place in the country since the death of the young woman, Mahsa Amini, at the hands of the morality police.
Iranian fans booed while playing their country's anthem in the first match against England.
But before the start of the Wales match, some of the Iranian national team players sang the national anthem "shyly" while others sang it normally, but the features of the players' faces did not reflect the natural enthusiasm of the national team players when playing their country's anthem in the World Cup.
For their part, Iranian fans booed for the second time in a row during the playing of the national anthem and some of them appeared crying while the anthem was being played.
Iran lost its opening match to England 6-2 in one of the biggest results of the first round.