World
FIFA responds to some England fans wearing "crusader" costumes at the World Cup in Qatar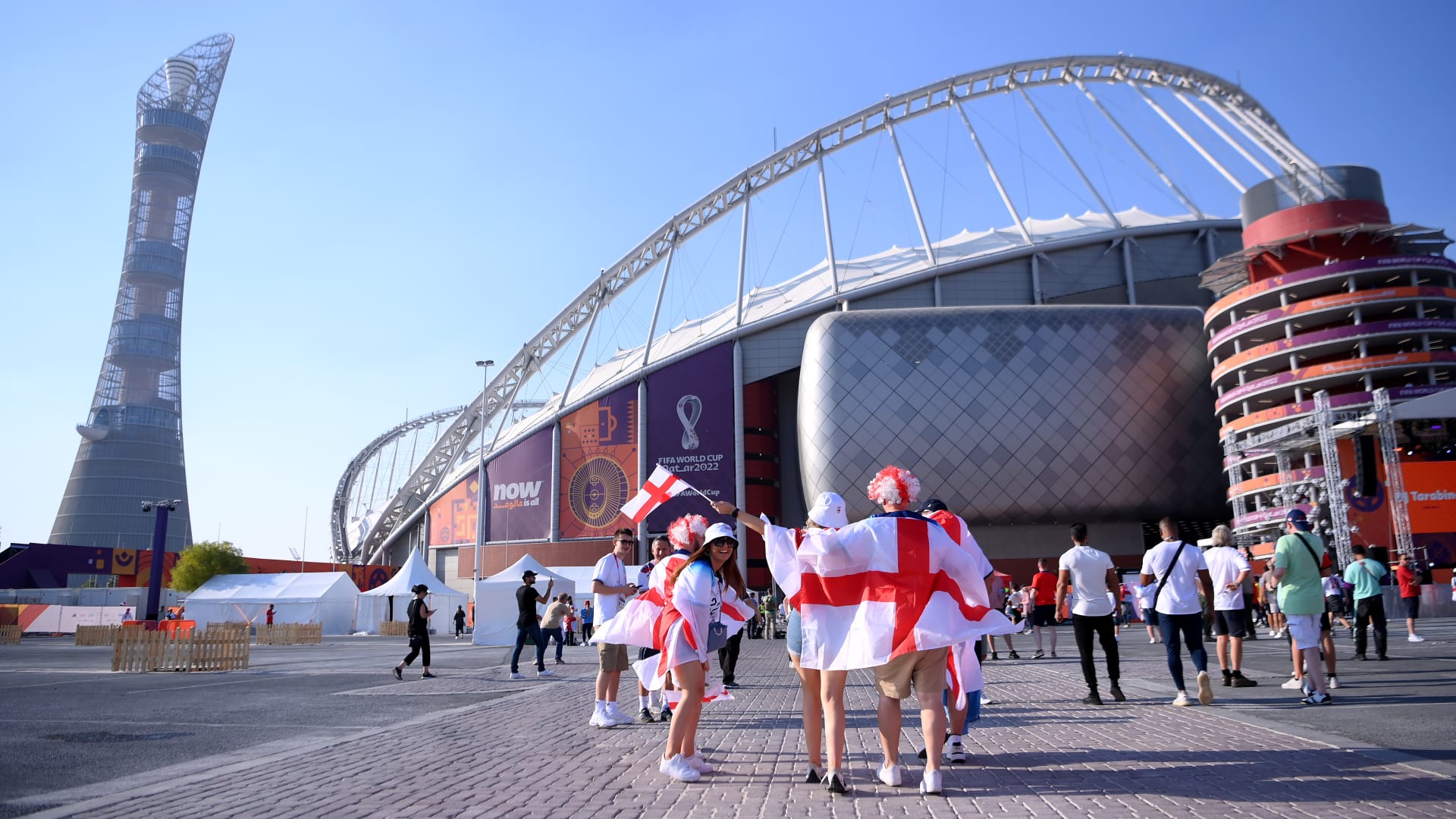 Dubai, United Arab Emirates (CNN) – Before facing England and the United States in the World Cup finals, Friday, the International Football Association (FIFA) described the costumes with crusader symbols worn by England fans as "offensive", after they were removed Some fans about stadiums in Qatar.
FIFA said it "strives to create an environment free of discrimination and to promote diversity in the international federation and in all its activities and events."
Some England fans attended the World Cup wearing Saint George's uniforms, with helmets, crosses and plastic swords on them.
FIFA told CNN that wearing "Crusader uniforms in the Arab world or the Middle East can be offensive to Muslims, which is why fans have been asked to change clothes, or to cover clothes that have Crusader symbols on them."
Christian armies fought Muslims for more than 200 years for control of Jerusalem and the surrounding areas that were under Islamic rule.
During the World Cup in Qatar, soccer fans' clothes were in the spotlight, especially any clothes or tools with rainbow colors, and in Qatar rainbow flags that symbolize the LGBT community and homosexuality are illegal.
And at Ahmed Bin Ali Stadium, last Monday, before the US national team match against Wales, American soccer journalist Grant Wall and former Wales women's soccer captain Laura McCallister said that the security forces asked them to change into clothes that had the colors of the rainbow.
Wahl added that he was detained and refused to enter the match for a short period because he was wearing a "football shirt with the colors of the rainbow" on it, and posted on Twitter that the security personnel told him: "You have to change your shirt, that is not allowed." "A security guard told me my shirt had a political connotation and was not allowed," Wahl wrote.
Wahl told CNN on Tuesday that he had been assured before that he would be allowed to wear the rainbow apparel and that he would "probably" wear the shirt again because "there's nothing to be afraid of here."
For her part, McAllister, who captained the Welsh women's national football team in the 1990s, said security officials stopped her and confiscated her rainbow cap before she was allowed to enter Ahmed bin Ali Stadium, adding that they "will continue to stand up for their values," as she put it.
On Thursday, the Welsh Football Association said that FIFA had informed it that it would allow rainbow flags and hats to be carried in the World Cup stadiums in Qatar.