World
Saudi Arabia.. A video reveals what the coach of the national team said in the dressing room before the Argentina match, sparking an interaction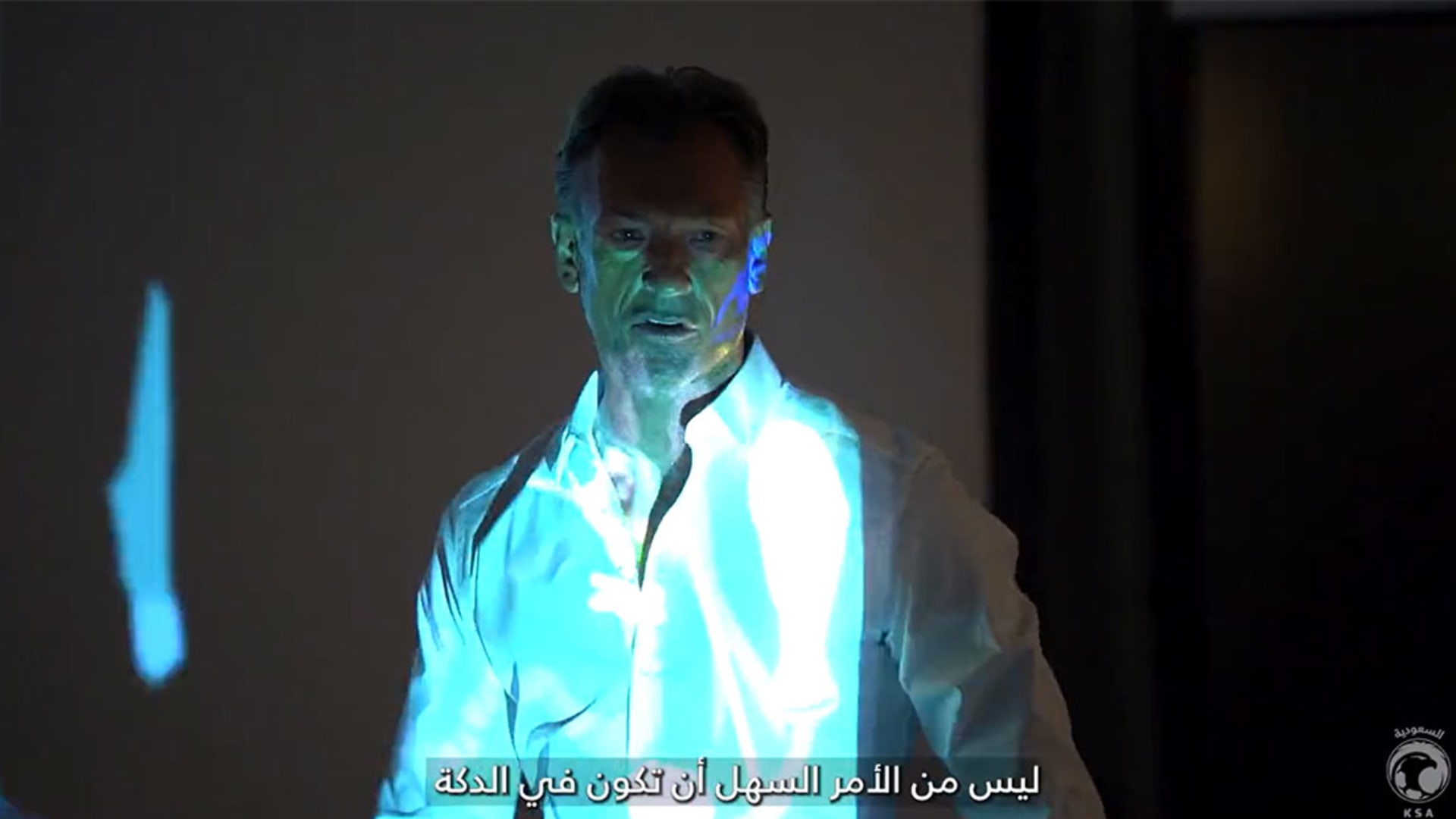 Dubai, United Arab Emirates (CNN) – Activists circulated on social media a video clip showing the scenes of the Saudi national team match against Argentina and what the coach, Herve Renard, said to the national team players in the dressing rooms before the match.
Renard says in the circulating video clip, which was published by the Saudi team on its official page on Twitter: "Look at the person next to you in this lecture, do you have confidence in him? Does he have confidence in you? Yes, because you know that he will do everything for you and you will do everything for him." Always stand with each other…"
He continued, saying: "It is not easy to be on the bench, but a few minutes can make a big difference, so be ready. Trust the players who will start the match. Trust the player who will enter as a substitute. You must see your faces in the dressing room before entering the field. You must look at some of your sleeves." Some say to your colleague that I trust you so that he knows that you trust him.
And he added: "After 20 years, you will remember this World Cup, and perhaps you will see someone on the street and say to you, 'Yes, I remember the match. It was a great match.
And he continued: "This morning there are 35 million Saudi citizens praying for you today, and you know that they are praying for you. Some of your families will be in the stands today, and some of them will be behind the screens, because life will stop today in Saudi Arabia at one o'clock in the afternoon. Life will stop and they will focus on you. Can you imagine that we bow our heads down and surrender? This No way.."