World
Top 5: The Revolutionary Guards are amassing forces near the borders of Iraq… and Qatar's chance to qualify is fading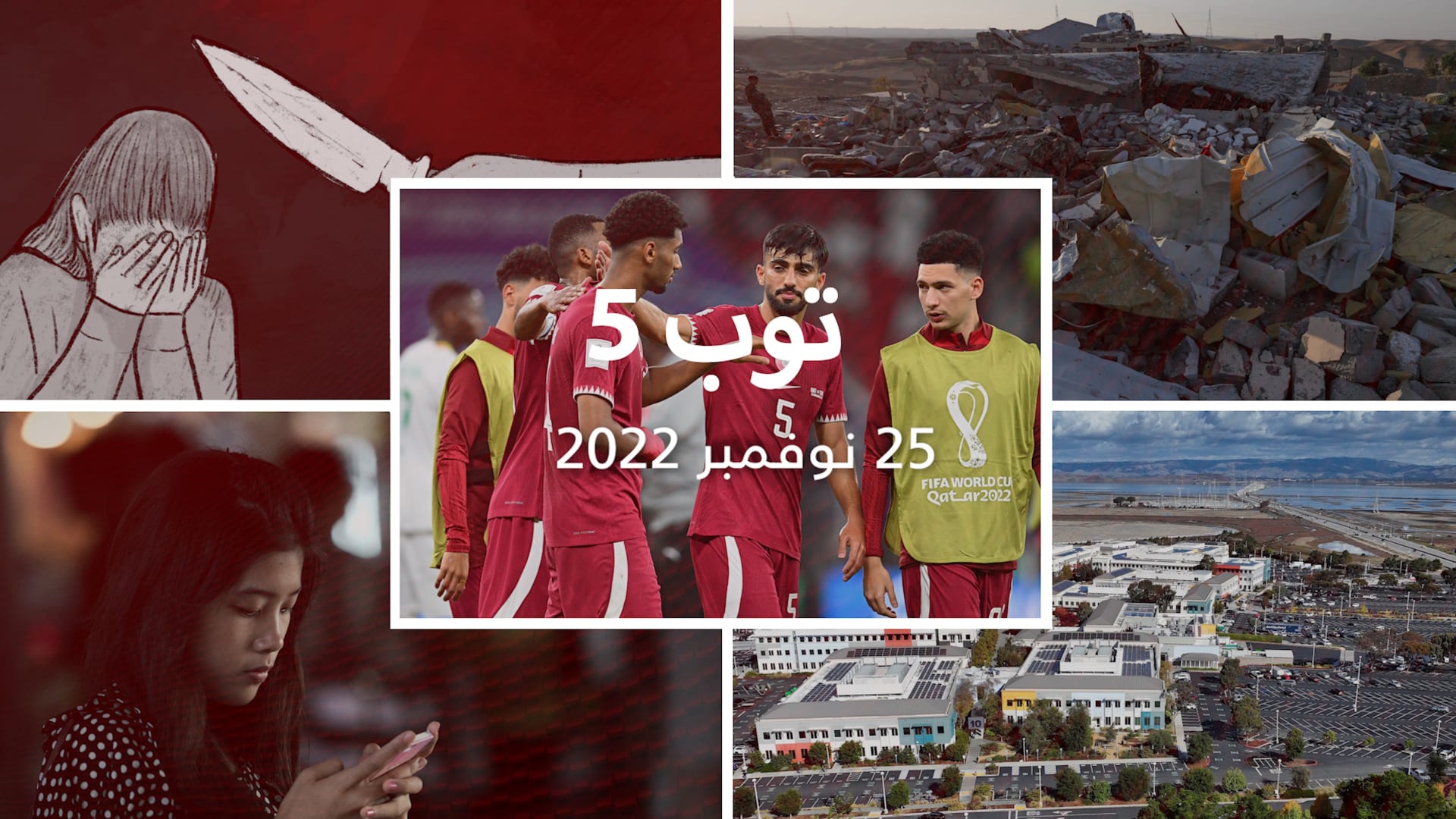 From the Iranian Revolutionary Guards' announcement of sending more ground forces to the Iranian Kurdish region near the western border with Iraq, to ​​Qatar losing to Senegal in the World Cup and losing its chance to qualify, here is a daily summary from CNN in Arabic with the headlines of some of the most prominent stories from the region and the world. .
Iran's Revolutionary Guard masses its forces near the Iraqi border
Iranian state media reported on Friday that the Iranian Revolutionary Guards Corps is sending more ground forces to the Iranian Kurdish region, near the western border with Iraq.
The Russian Ministry of Justice includes "Meta" on the list of "extremist organizations" and excludes "WhatsApp"
On Friday, the Russian Ministry of Justice added Meta, the parent company of the Facebook platform, to the list of "extremist" organizations, while the Ministry's decision, which it published on its website, did not include Meta's WhatsApp application.
Senegal is correcting the course… and Qatar's chance to qualify is fading
The Senegalese national team outperformed the Qatari national team, with three goals to one, in a match that was held on the grounds of Al-Thumama Stadium, on Friday, in the matches of the second round of the group stage in the 2022 World Cup finals.
United Nations: Nearly 45,000 women and girls killed by a family member in 2021
According to a report released by the United Nations on Wednesday, on femicides last year, more than five women or girls were killed on average every hour in 2021 by a member of their family. The report, released on Wednesday, came ahead of the International Day for the Elimination of Violence Against Women, which is being observed
It has gained a lot of momentum recently.. Could Hive be the alternative to Twitter?
Elon Musk's takeover of Twitter was marked by mass layoffs, resignations, and reinstatement of former President Donald Trump, as well as other controversial figures, leaving many users unsure of the platform's future direction.