World
The American coach apologizes to the Iranian fans for deleting the flag emblem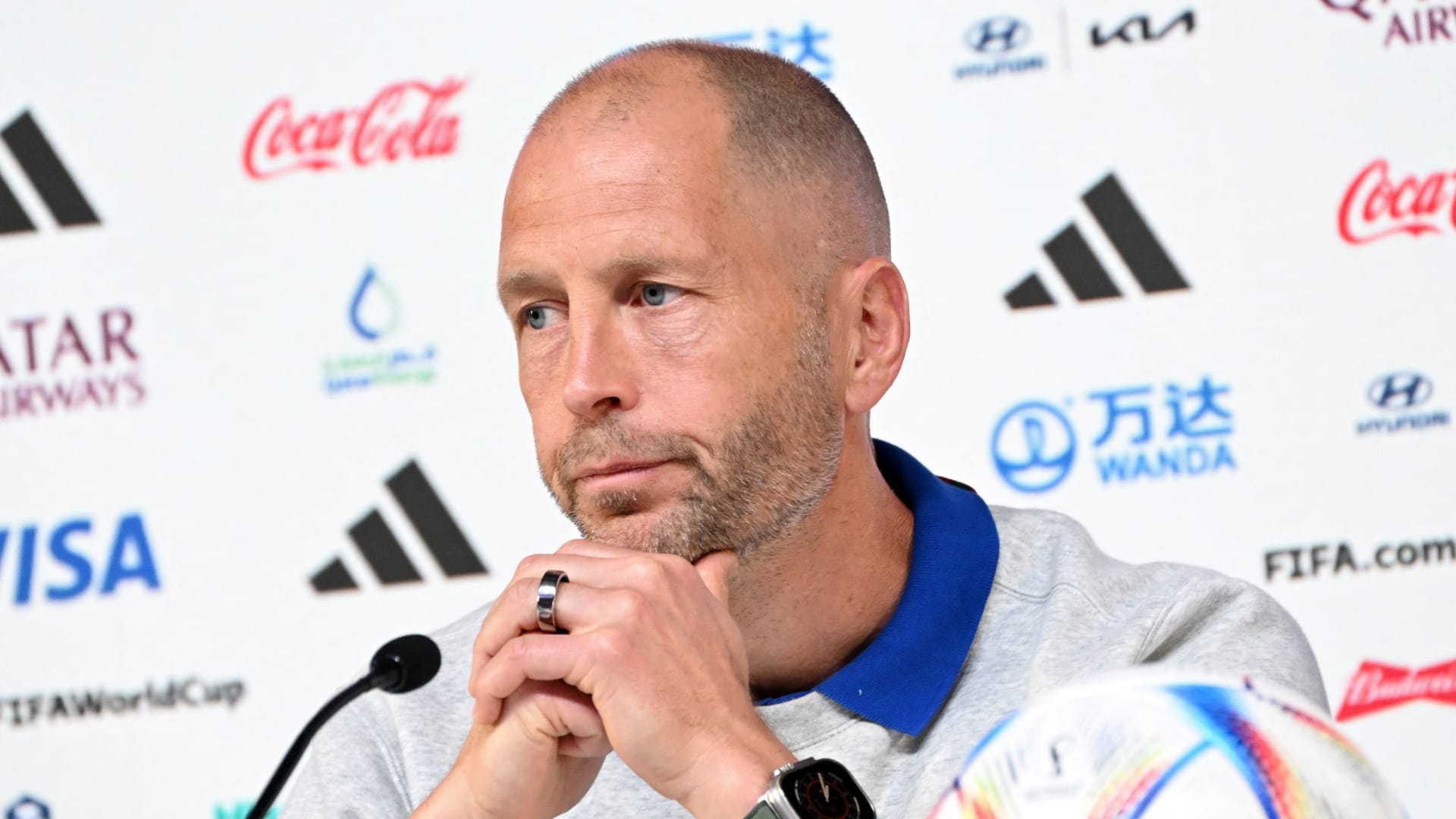 Dubai, United Arab Emirates (CNN) – USA coach Greg Berhalter apologized on Monday for the annoyance caused to the Iranian fans, after the American Football Association, in a post on its social media accounts, changed the Iranian flag to show its support for the demonstrators in Iran.
On Saturday, the American Federation displayed a leaflet with the Group B standings and the Iranian flag in its green, white and red colors, but without the emblem of the Islamic Republic.
Greg Berhalter spoke about deleting the logo from the Iranian flag, during the press conference for the America-Iran match, saying: "Sometimes things are out of our control," adding: "We do not focus on those external things, and all we can do is apologize on behalf of the players and the staff, But that's not something we were a part of."
And he continued, "We had no idea what the NFL presented, the players and the coaching staff were not aware of that. For us, our focus is on this match, which takes place on Tuesday." He continued: "Of course, our thoughts are with the Iranian people and the whole country. And everyone."
"Winning the match must be in the mentality of our group," said Greg Berhalter. "We don't want to make the mistakes of the past."
The US national team will play with its Iranian counterpart at the end of the group stage in the 2022 World Cup finals, and in a decisive confrontation that will determine the qualifier for the second round.
It is noteworthy that the Iranian Football Association sent an email to the International Federation of Football Associations (FIFA), calling for "serious measures" to be taken against the American Football Association.
The US Soccer Federation told CNN on Sunday that it wanted to change the official Iranian flag for 24 hours, to show "support for the women of Iran who are fighting for basic human rights," adding that it always plans to return to the original Iranian flag.
The American Federation explained that the change was "a one-time," adding: "We have the main flag on our website and elsewhere," and the logo has now returned to the Iranian flag on electronic accounts.
A spokesman for the US State Department said, in previous statements to CNN, that the ministry did not coordinate with the US national team, regarding the decision of the American Federation to change the Iranian flag on its accounts on social media to show support for the protesters in Iran.
"We look forward to a peaceful and competitive match on the field," the spokesperson added, stressing, "The ministry continues to find ways to support the Iranian people in the face of state-sponsored violence against women and brutal repression of peaceful protesters."
And official Iranian media stated that the US national team should be immediately expelled from the World Cup, and suspended for 10 matches, due to a "distorted image" of the country's flag.
The semi-governmental Iranian news agency Tasnim said, on its Twitter account, that "by publishing a distorted image of the flag of the Islamic Republic of Iran on its official account, the American Football Association has violated the FIFA charter, and we consider that the punishment of Suspension for 10 matches is the appropriate punishment." She added, "The US national team should be expelled from the 2022 World Cup in Qatar."