World
Kylian Mbappe I.. Learn about the ranking of the 5 highest-paid players in the 2022 World Cup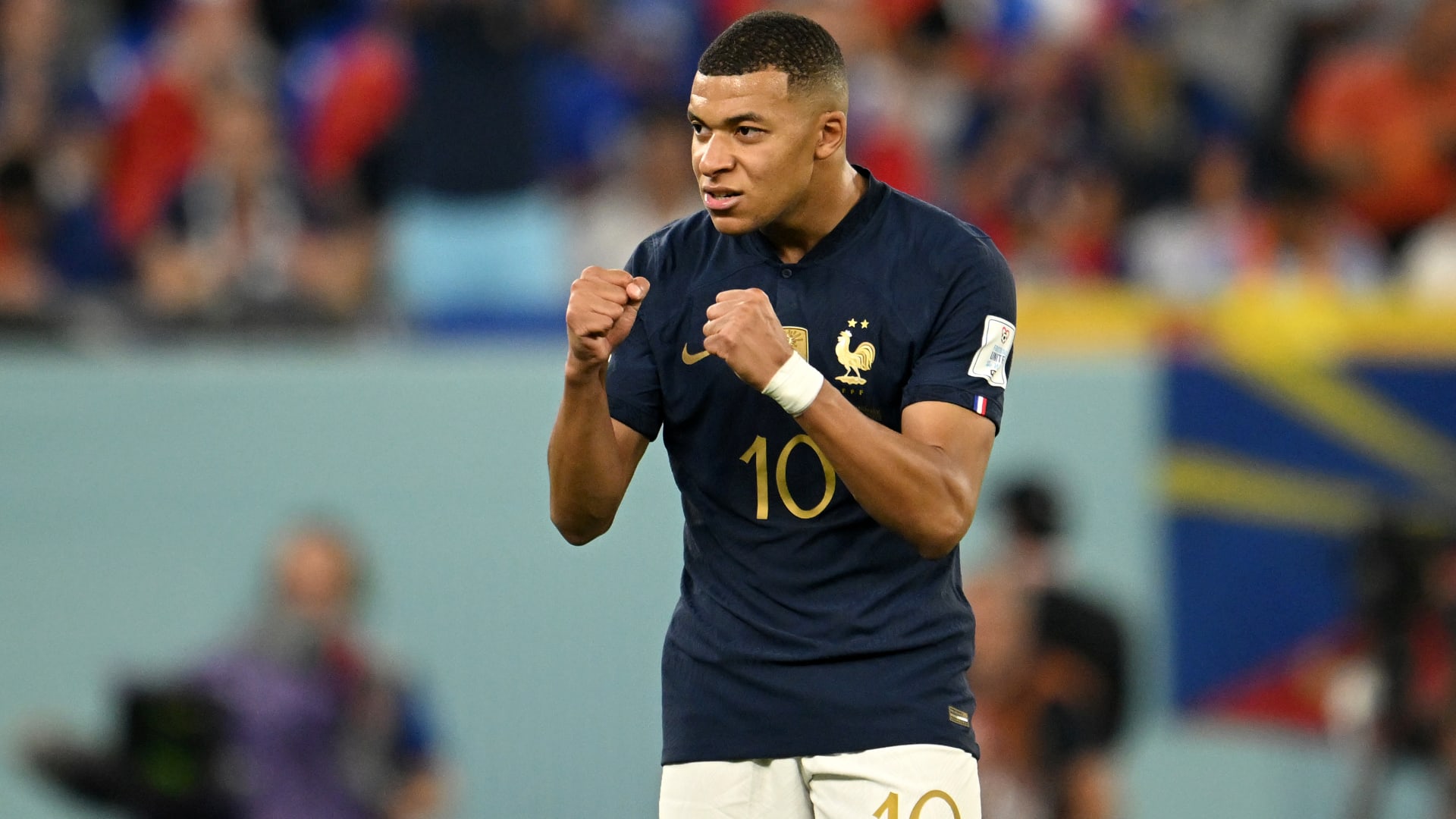 Dubai, United Arab Emirates (CN) — The World Cup, in its twenty-second edition, held in Qatar, is witnessing the participation of 5 names who are on the list of the most paid players around the world, and it is expected that they will earn approximately $ 452 million in the current season 2022-2023, and Frenchman Killian comes Mbappe is in the lead, while Poland's Robert Lewandowski is in last place. Find out the full ranking according to Forbes rankings.
5 players will earn $452 million
Kylian Mbappe, Lionel Messi, Cristiano Ronaldo, Neymar da Silva and Robert Lewandowski will collect $ 452 million, distributed among them. Their profits will amount to 279 million dollars inside the field, and 173 outside the green rectangle.
Kylian Mbappe is the highest paid player in the world
The France and Paris Saint-Germain striker is the highest-paid player, as he is expected to earn $128 million, divided into $110 million on the field and $18 million outside. Mbappe is 23 years old, and he previously led the "roosters" to victory in the World Cup in Russia in 2018.
Cristiano Ronaldo is the most profitable player off the field
Despite the controversy about his level recently, he has maintained his popularity. Ronaldo is considered the most profitable player outside the field, with an amount of $ 60 million, while he will earn $ 40 million on the field.
Ronaldo, 37, aspires to win the 2022 World Cup in Qatar, as it is likely to be his last in his football career.