World
Top 5: ISIS announces the killing of its leader… The Guardian report on Bin Salman and Bin Nayef was controversial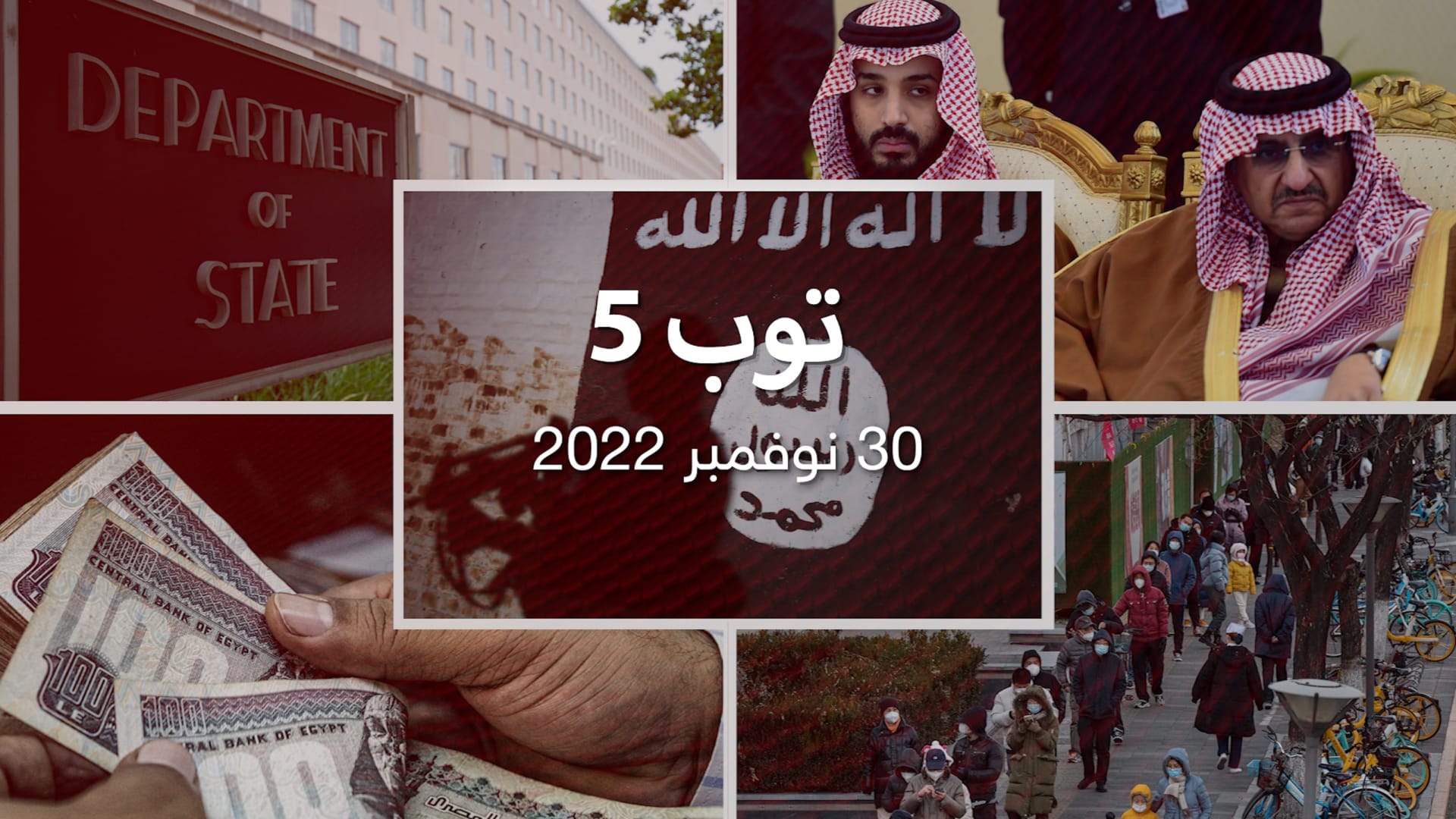 From the announcement of ISIS announcing the killing of its leader, and the state of controversy over the Guardian newspaper's report on Muhammad bin Salman and Muhammad bin Nayef, and America agrees to sell Qatar an anti-drone system for a billion dollars, and Egypt lowers expectations regarding economic growth, leading to the easing of Corona restrictions in China after protests Unprecedented… Here is a daily summary from CNN in Arabic with the headlines of some of the most prominent stories from the Middle East and the world.
Al-Furqan Foundation, the media arm of ISIS, issued an audio message to the spokesman for the jihadist group, announcing the death of Abu al-Hasan al-Hashimi al-Qurashi, who was chosen to lead the organization last March.
Activists on social media interacted with allegations published by the British Guardian newspaper with an article about the arrival of the Saudi Crown Prince, Prince Mohammed bin Salman, to the position of Crown Prince in the Kingdom.
The US administration has approved the sale of an anti-drone system worth $1 billion to Qatar.
Egypt achieved economic growth of 4.4% during the first quarter of the current fiscal year 2022/2023, and the government lowered expectations for economic growth to 5% in the current fiscal year instead of the target 5.5%, according to official data.
Local authorities in Chinese provinces and cities, including the capital, Beijing, announced their intention to ease anti-Coronavirus measures, which have sparked unprecedented nationwide protests in recent days.