World
Warning… An American loses her sight due to the mercury in her skin-lightening creams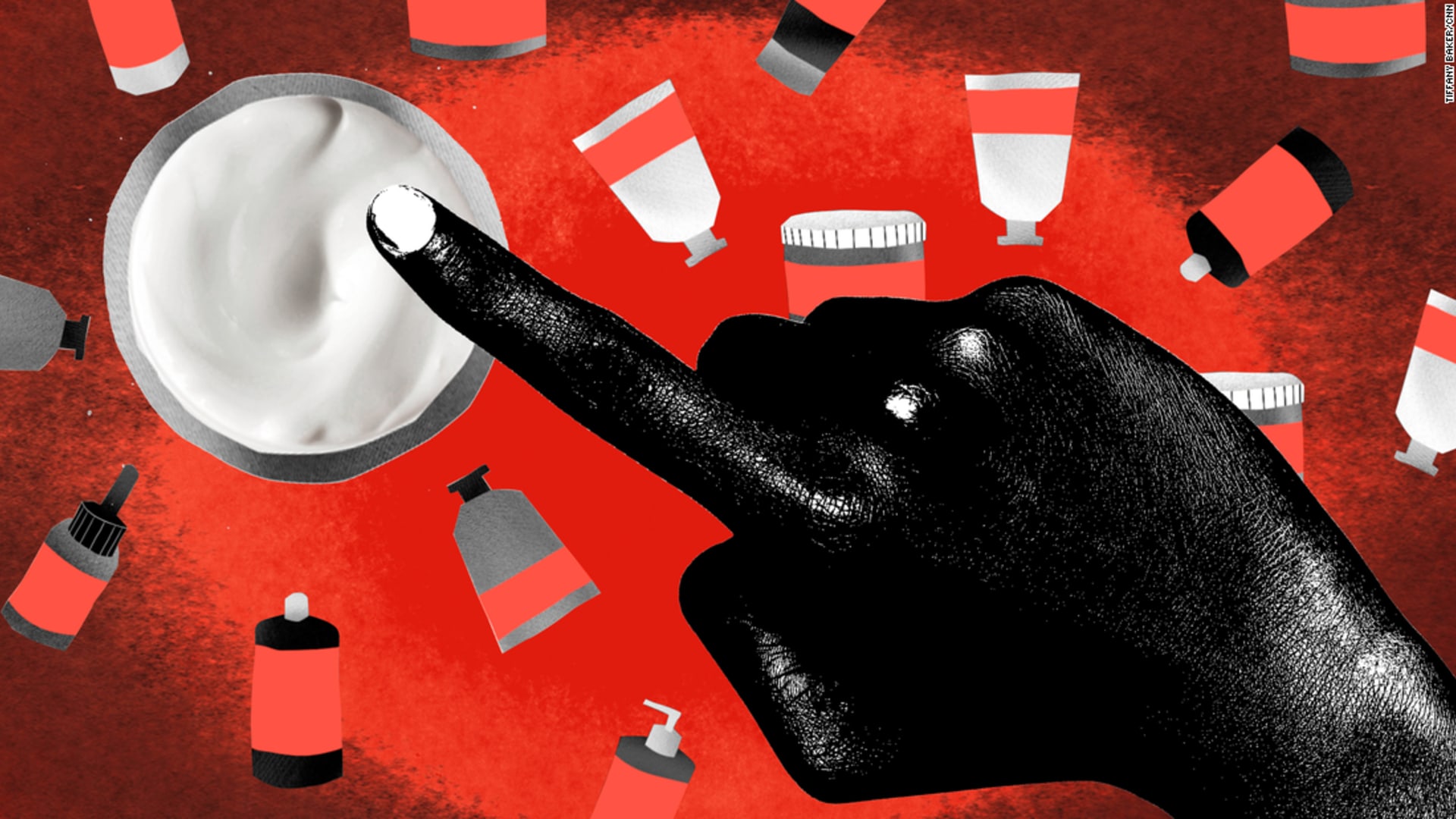 Dubai, United Arab Emirates (CNN) – A woman in Minnesota lost part of her sight and unintentionally put her entire family at risk of mercury poisoning. It is likely that the reason is due to the use of cosmetic creams, which contain high levels of the toxic chemical, according to a report published exclusively by CNN.
The report, which was shared by Dr. Erin Patdorf, revealed the mother's systemic symptoms and how home visits conducted by the Minnesota Pollution Control Agency (MPCA) found high levels of mercury in the children's bedrooms, laundry area, towels and beds.
"People have no idea," Patdorf, a medical toxicology associate who examined the woman at her home, told CNN. "Nobody wants to intentionally harm themselves or their family members. There's no way of knowing if mercury is in the creams or not, because It is not stated on the labels.
The woman was referred to Patdorf's team after several doctors reported a range of symptoms, ranging from insomnia and leg pain, to muscle weakness and fatigue, and eventually the loss of her peripheral vision.
Clinical tests revealed elevated levels of mercury in her blood and urine.
Patdorf explained that the most common symptom she encounters from possible mercury poisoning is tingling or numbness in the patient's hands or feet. She described the woman's loss of sight as "the most serious symptom".
"She's not going to get her sight back," Patdorf told CNN. "As a young woman who is currently suffering from blindness, it's really scary and worrying."
The toxicologist added that there are likely to be many people exposed to toxic levels of mercury who have not yet developed symptoms.
Experts believe that the source of mercury in the incident with the woman was the cosmetic creams, many of which aim to whiten the skin, which were found in the family's home, and "Batdorf" and the Minnesota Pollution Control Agency visited the woman's home twice, within one year.
On the first visit, the team was shown skin-whitening cosmetic creams that the woman had bought outside the United States, but she said she no longer used. in products, according to the team.
At the time, the agency did not consider mercury levels in her home a concern, but over the course of a year, elevated levels of mercury were present in the woman's body.
Mercury-containing cosmetic products are still easily accessible at shopping malls and local markets across the United States, and through online retailers, experts say.
Patdorf and other experts are calling for increased awareness and regular testing of products, with stricter regulations to help solve this problem.
In 2020, a health alert was issued in Minnesota after a woman developed kidney damage, skin rashes, and other symptoms, including insomnia and depression, after using skin-whitening creams that again failed to detect that they contained mercury.
widespread problem
Screening studies conducted by the Minnesota Department of Health (MDH) Vital Surveillance Team between 2015 and 2019 also found elevated levels of mercury in the urine of several people who used skin-bleaching products, including pregnant women.
Results of previously unpublished studies, shared exclusively with CNN, show that follow-up home visits to some of these women revealed high levels of mercury vapor in the air, particularly in their washing machines.
"Anyone who uses a skin lightening product that contains mercury will, unfortunately, be putting the entire family at risk," Patdorf said. "There is no way to ensure that no mercury contamination is passed on to other family members. This is not how mercury works."