World
For the first time… the pyramids of Giza in Egypt host the "Dior" fashion show
Dubai, United Arab Emirates (CNN) – In a precedent that is the first of its kind, the Giza pyramids region in Egypt hosted, on Saturday evening, the men's fashion show of the French luxury fashion house "Dior" for fall and winter 2023.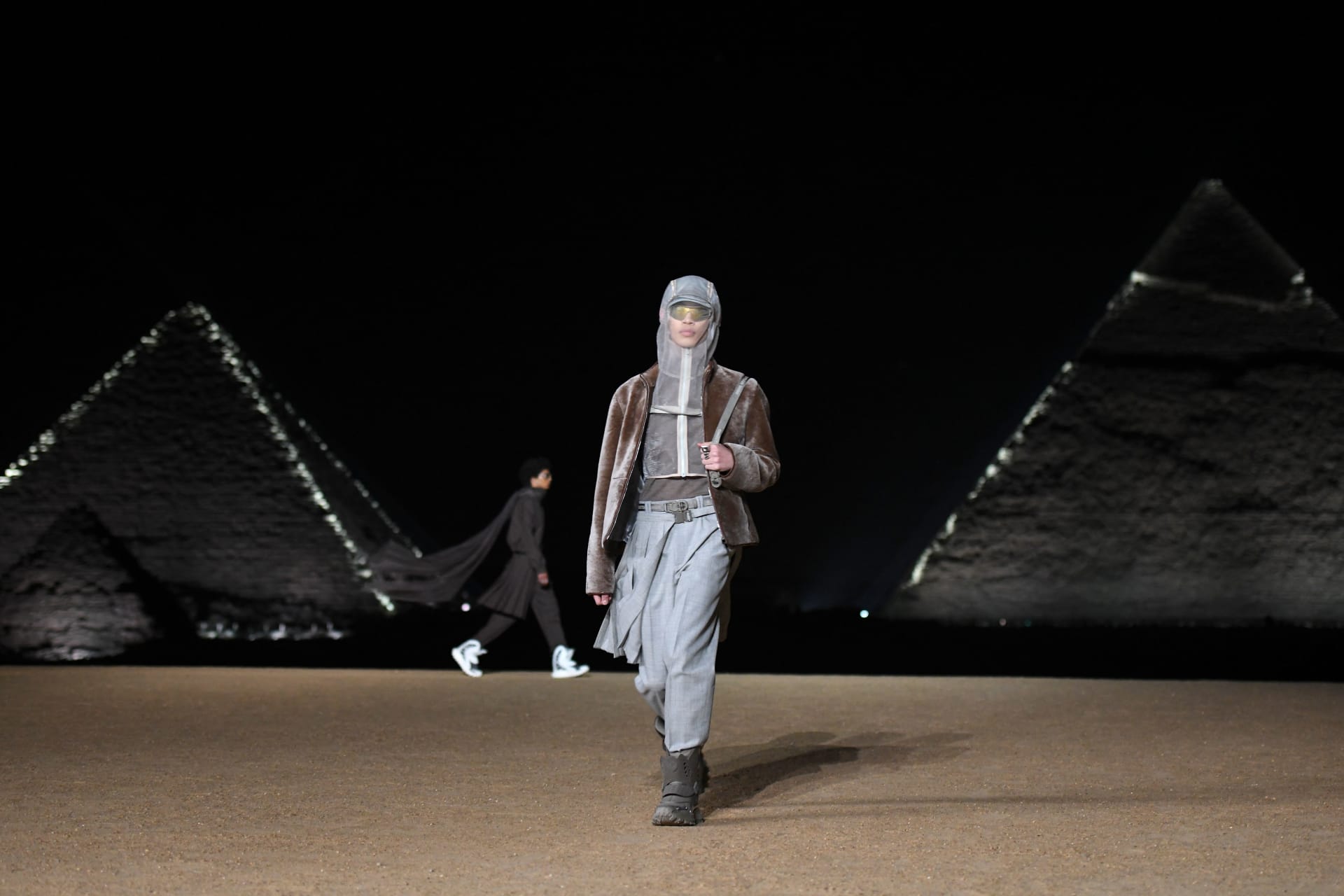 According to a statement by the Egyptian Ministry of Tourism and Antiquities: "This is the first time that a major international fashion show is held in front of the Pyramids of Giza," and it is also the first time that Dior has organized a fashion show in Egypt.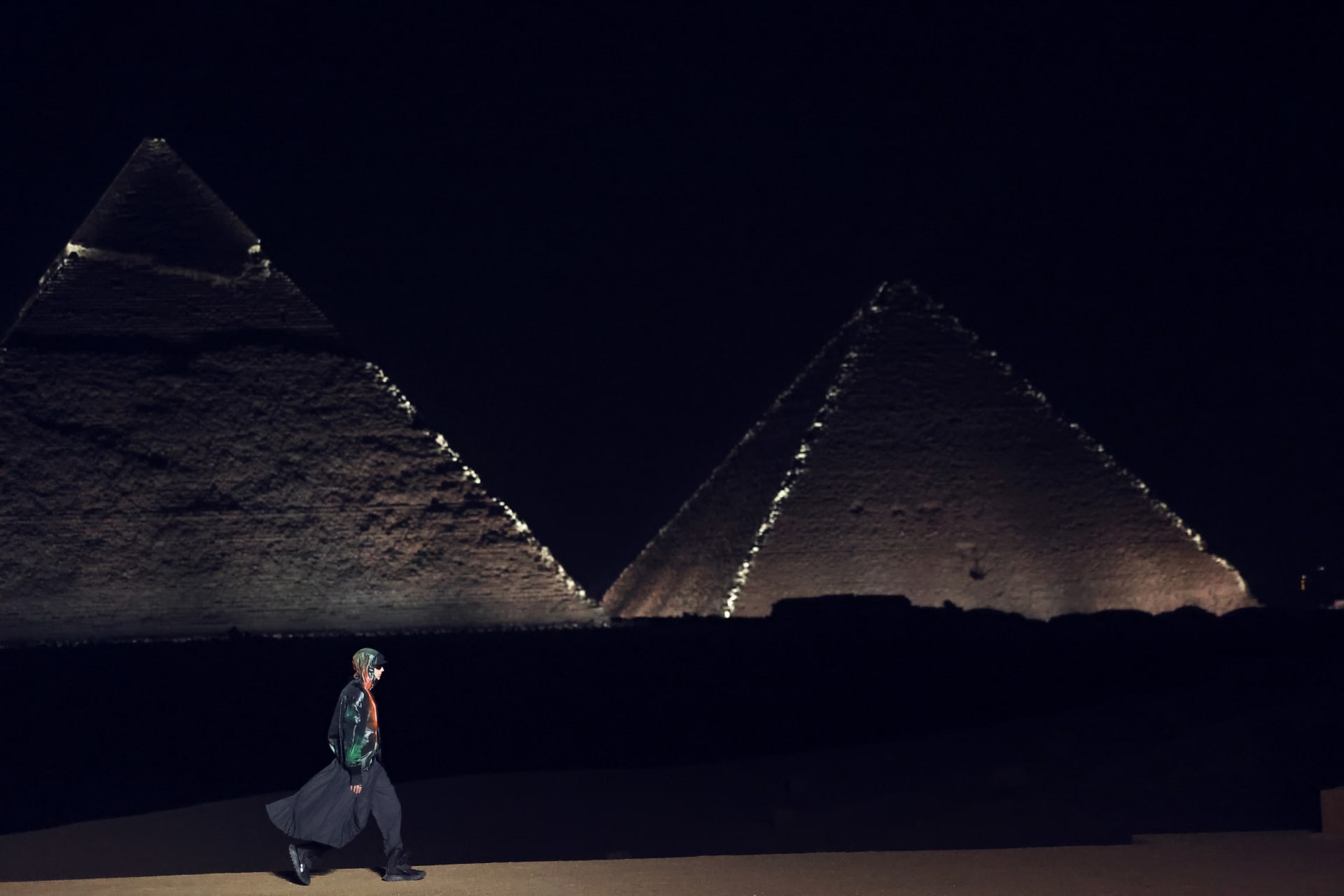 For his part, the Chairman and CEO of the Dior fashion house, Pietro Beccari, expressed his happiness at holding this show in Egypt, inviting all his friends and those dealing with Dior to visit the country and spend more time in it to enjoy its archaeological and touristic areas.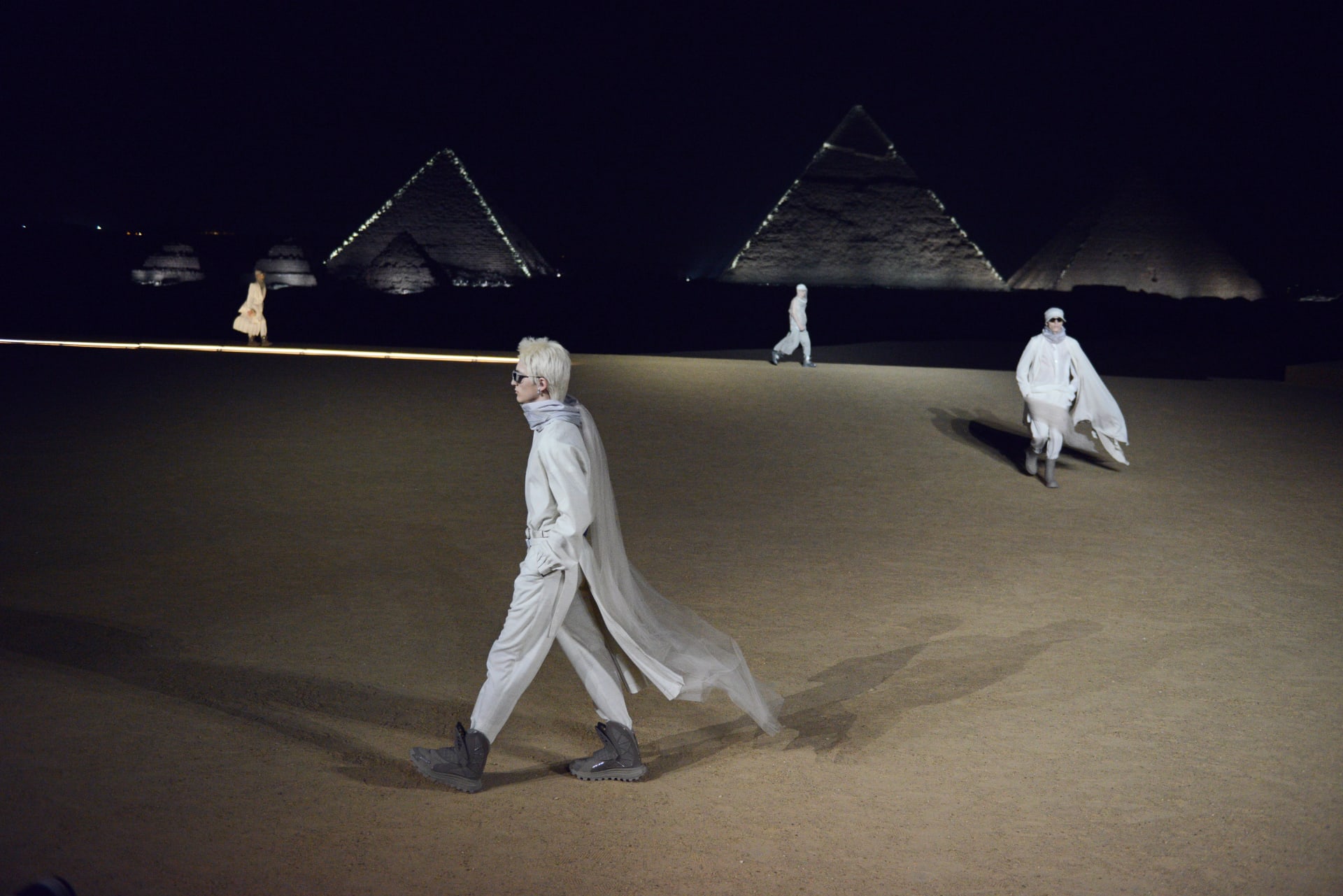 Dior broadcasted the fashion show for the group, which bears the signature of the British fashion designer and creative director of men's fashion at the house, Kim Jones, through its accounts on social networking sites.
The collection, titled Celestial, aims to celebrate a lifelong passion for travel, according to posts Jones shared on his Instagram Story feature.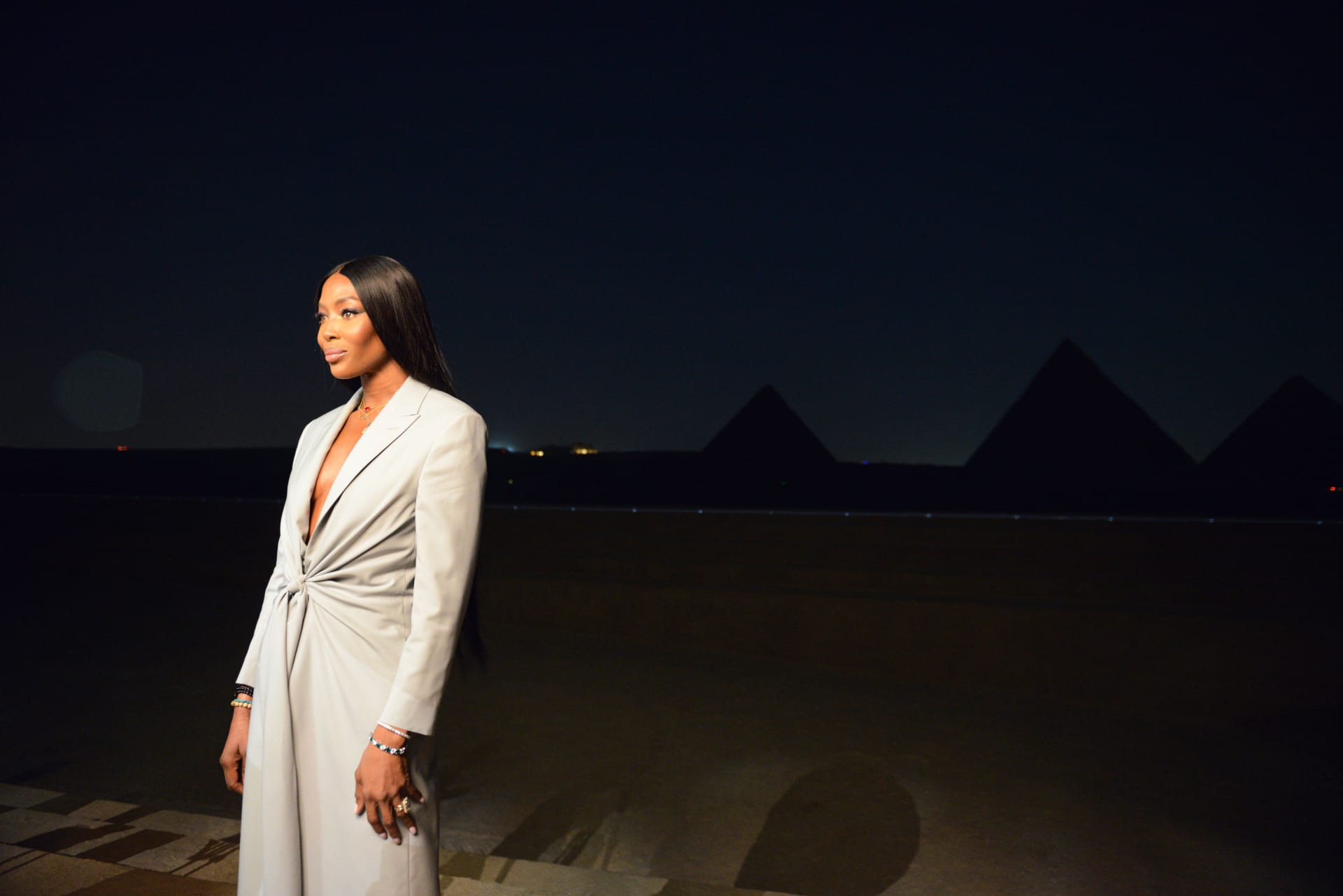 The ceremony was attended by many celebrities and prominent influencers, including British model Naomi Campbell, and the global ambassador of Dior, British actor Robert Pattinson.
On the sidelines of their presence in Egypt in preparation for this ceremony, a number of officials of the French fashion house Dior, along with a group of influencers, visited the Saqqara antiquities area, where the Secretary-General of the Supreme Council of Egyptian Antiquities, Mostafa Waziri, accompanied them on an introductory tour of the archaeological area and the excavations it is carrying out. Currently, the Egyptian archaeological mission to reveal more secrets of the region.
The guests expressed their admiration and amazement at the ancient Egyptian history and civilization, according to a statement by the Egyptian Ministry of Tourism and Antiquities.