World
The sister of the Iranian guide attacks him: I cut off my relationship with him and I hope his tyranny will fall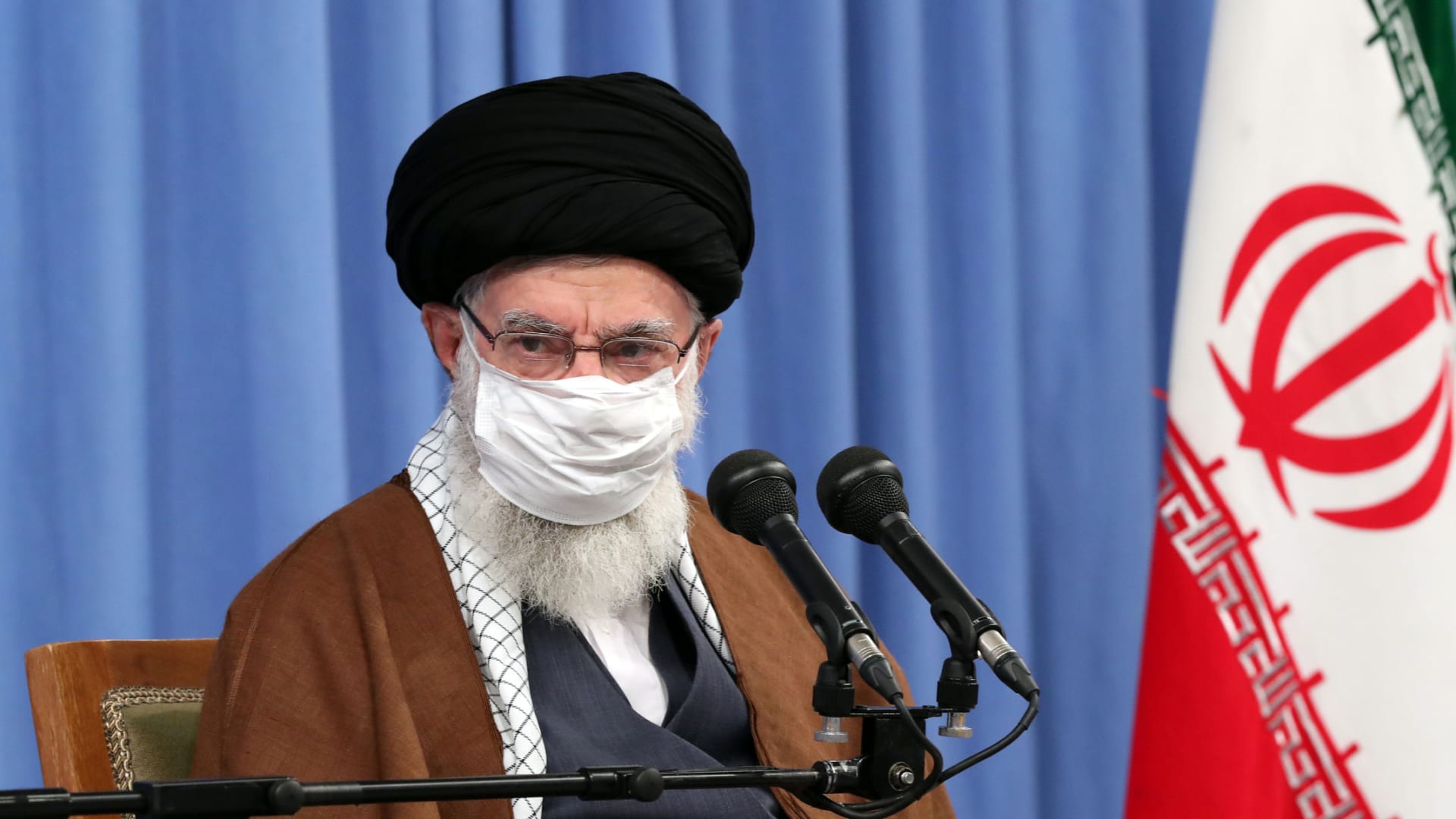 (CNN) — In an open letter posted on Twitter by her son, Mahmoud Moradkhani, Badria Hosseini Khamenei, the sister of Iranian Supreme Leader Ali Khamenei, condemned the actions of her brother and the Iranian regime, and sympathized with the mothers who lost their children at the hands of the regime.
Badriya Khamenei, in her message on Tuesday, said: "Losing a child and being away from your child is a great grief for every mother. Many mothers have bereaved during the past four decades. I think it is appropriate now to announce that I oppose my brother's actions and express my sympathy to all mothers who are grieving." On the Crimes of the Islamic Republic Regime, from the Khomeini era to the current era of Ali Khamenei's tyrannical succession.
She highlighted her daughter's arrest, saying she was sad to be separated from her. Badriya continued, "The crimes of this regime, the suppression of any dissenting voice, and the imprisonment of the most educated youth…. The most severe punishments and executions on a large scale began from the beginning."
Her husband, Ali Tehrani (a descendant of Ali Moradkhani Arang), was a Shiite cleric and longtime critic of the Iranian regime. Badriya fell out with her family in the 1980s, joined her husband and fled to Iraq at the height of the war with neighboring Iran. Ali Tehrani died in Tehran in October after years of seclusion due to his anti-Islamic Republic stance.
Badri highlighted the imprisonment of her daughter Farida Maradkhani over the past years because of her activism. In November, Moradkhani called on foreign governments to sever all ties with the Iranian government in a video statement her brother shared on YouTube, two days after her arrest. She was taken into custody in late November when she went to the public prosecutor's office for a court order, according to a tweet from her brother.
Badriya Khamenei said, "As a humanitarian duty, I have many times brought people's voice to the ears of my brother Ali Khamenei decades ago. But after I saw that he was not listened to and continued Khomeini's path of suppressing and killing innocent people, I severed my relationship with him. My concern has always been and always will be the people, nor Especially the women of Iran.
And she continued, saying that the Iranian regime "has only brought suffering and oppression to Iran and Iranians," adding that she hopes to see "the victory of the people and the overthrow of this tyranny that rules Iran soon."
It called on the Iranian Revolutionary Guard to lay down its weapons as soon as possible and join the people "before it is too late".
Khamenei's sister said in her message: "My brother does not listen to the voice of the Iranian people and mistakenly considers the voice of his mercenaries and Quartet to be the voice of the Iranian people. He rightly deserves the disrespectful and rude words he uses to describe his oppressed, but he is the brave Iranian people."