World
The Portuguese Federation and Cristiano Ronaldo respond to a report about the player's threat to withdraw from the World Cup in Qatar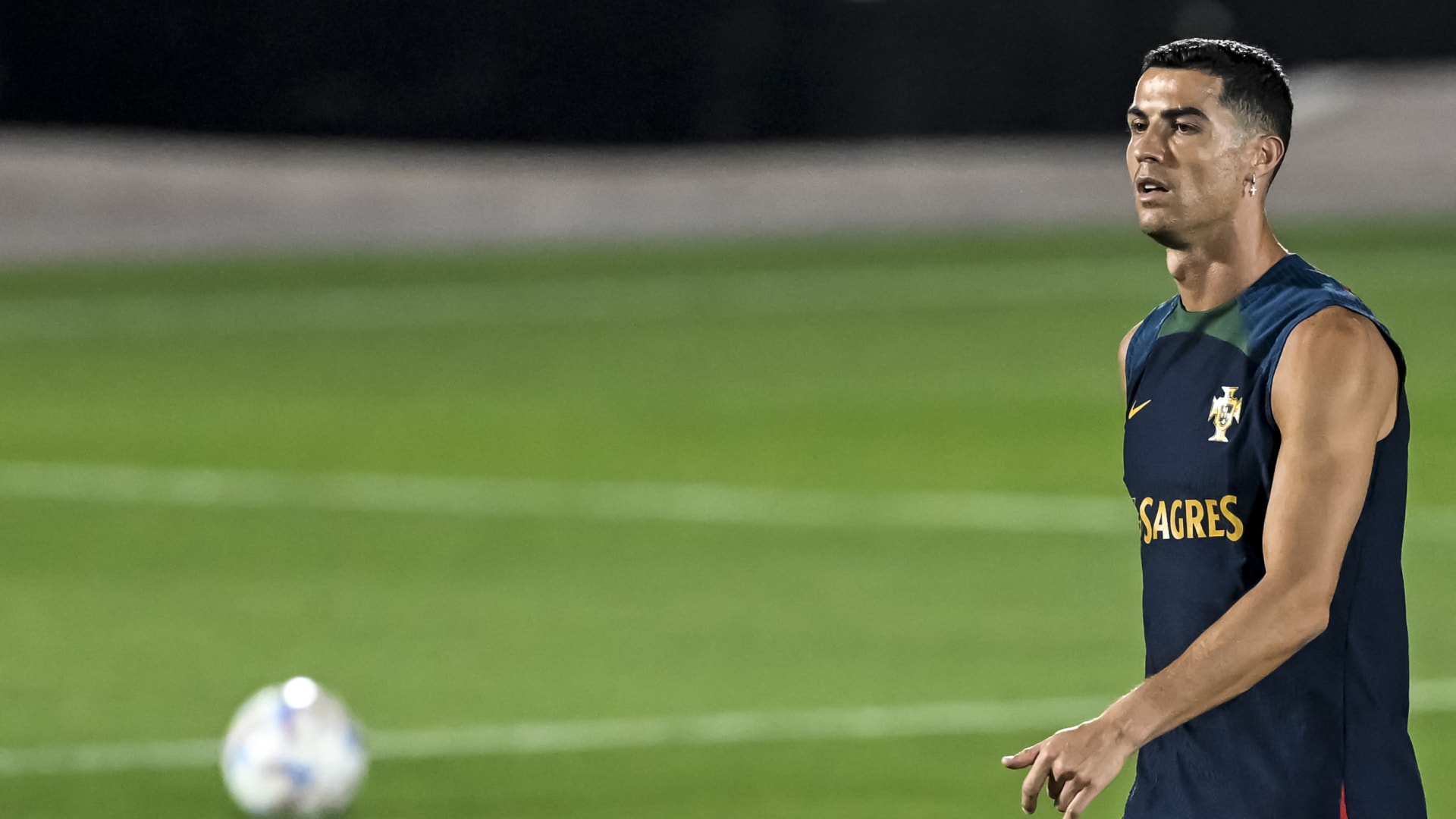 (CNN) — The Portuguese Football Federation denied, on Thursday, that Cristiano Ronaldo had threatened to leave the team participating in the 2022 World Cup in Qatar, after he was chosen as a substitute against Switzerland earlier this week.
The 37-year-old striker was left out of the starting line-up for Tuesday's last-16 match, and Benfica striker Goncalo Ramos took his place, scoring a stunning hat-trick in Portugal's 6-1 victory over Switzerland.
On Thursday, the Portuguese newspaper Record reported that Cristiano Ronaldo had previously threatened to leave the team after a conversation with coach Fernando Santos.
In response to this report, the Football Association of Portugal issued a statement, saying: "We make it clear that at no time did he threaten the captain of the national team, Cristiano Ronaldo, to leave the national team during the training period in Qatar."
The statement added: "Cristiano Ronaldo sets a unique record every day in service to the national team and the country, which must be respected and which testifies to the indisputable degree of commitment to the national team."
The statement concluded: "The national team, players and coaches, as everyone has been since day one, are fully committed and excited to build what the country wants, to be Portugal's best ever participation in the World Cup."
For his part, Cristiano Ronaldo wrote on his Instagram account: "We are a group so united that it cannot be broken by external forces, a nation so brave that it is not afraid of any opponent, a team in the true sense of the word, that will fight for the dream until the end."