World
"He was not happy." The Portugal coach reveals how he told Ronaldo that he would not start in the Switzerland match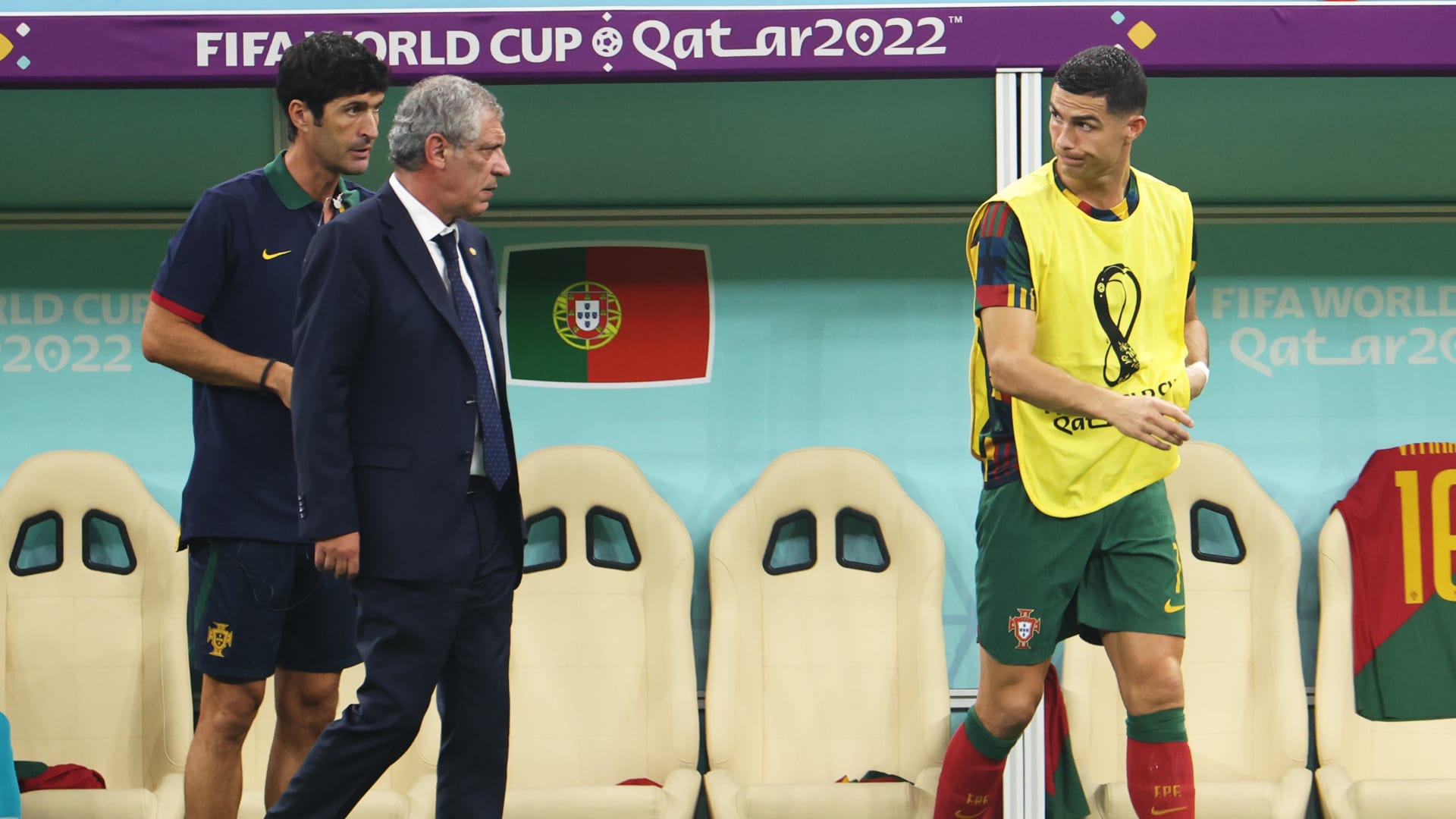 Dubai, United Arab Emirates (CNN) – Portugal coach Fernando Santos revealed the dialogue that took place between him and Cristiano Ronaldo before the Switzerland match in the round of 16 of the 2022 World Cup when he told his player that he would not be essential in this confrontation.
Santos said in the press conference preceding the Morocco match in the quarter-finals: "I spoke with Ronaldo after lunch on the day of the match and explained to him why he would not play as a starter and explained to him so that he would not be surprised.
The Portugal coach revealed what he said to Ronaldo: "I told him: The match will be difficult and I will keep you for the second half."
Santos added, "But it was a normal dialogue and I explained my point of view to him and he accepted it," he said.
Regarding Ronaldo's request to leave the national team camp because he was sitting on the bench in the Switzerland match, the coach said: "He never told me that he wanted to leave the national team, and as Joao said, and I repeat what he said, that we have to stop talking about this matter, he was the first player to warm up." During the match he celebrated all the goals we scored and at the end he was the one who called his team-mates to greet the fans and now I want you to leave Ronaldo alone", he said.
It is noteworthy that the player who played the Switzerland match instead of Ronaldo, Gonzalo Ramos, scored three goals in that confrontation and became one of the competitors for the top scorer in the tournament.