World
Before the "epic" of Portugal .. Learn about the numbers of Moroccan players in the World Cup in Qatar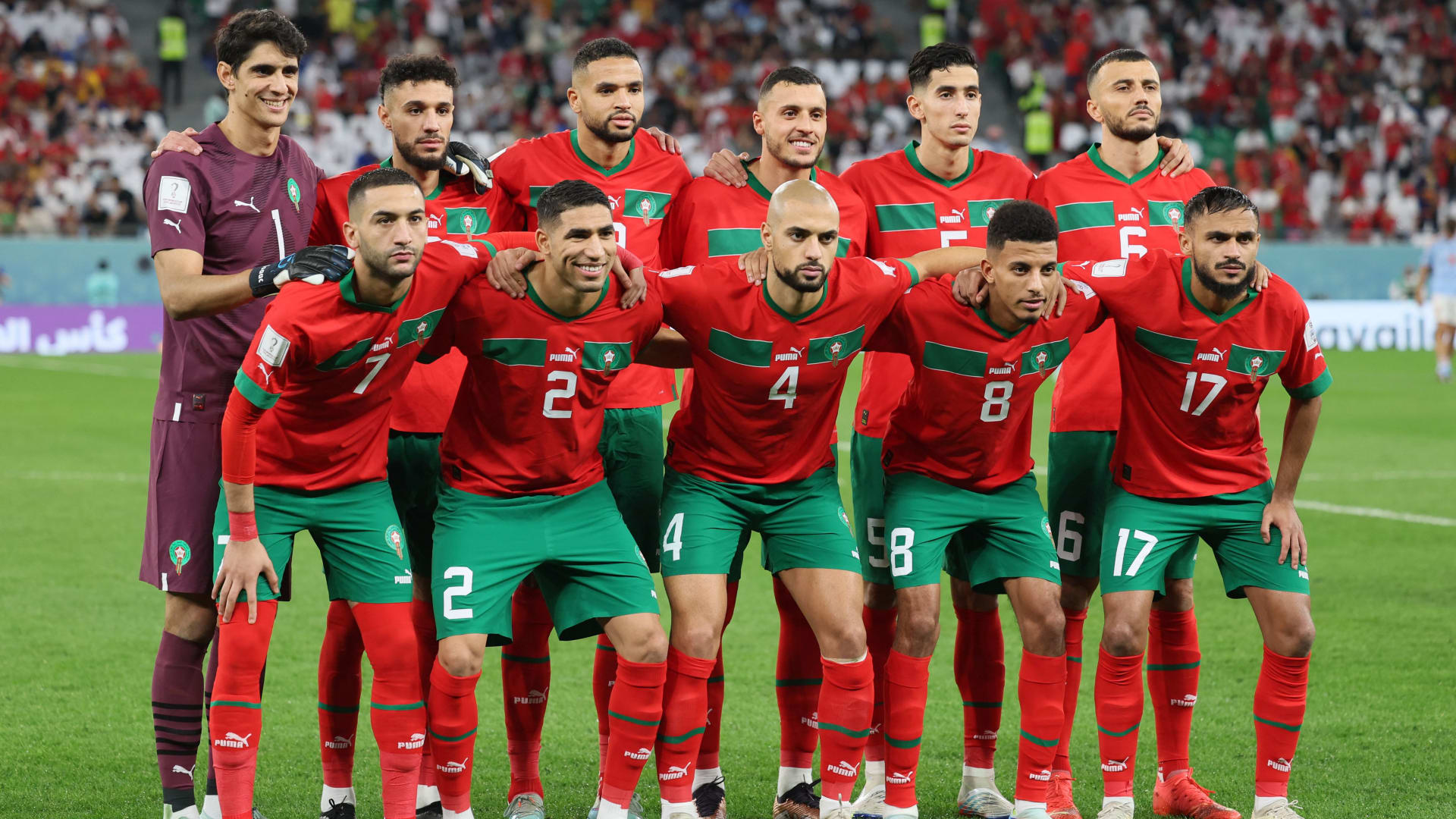 Dubai, United Arab Emirates (CNN) – The Moroccan national team aspires to achieve an unprecedented achievement in the history of its participation in the largest world championships, by qualifying for the semi-finals, when it faces Portugal, on Saturday evening, on the floor of Al-Thumama Stadium, in the quarter-finals. in the Qatar World Cup.
A number of players stand out in the ranks of the "Atlas Lions" team, as they are considered the main elements in the formation of coach Walid Rekragui.
Below we review the numbers of 5 players from the Moroccan national team in the 2022 World Cup, according to the FIFA website:
Yassin Bono
He participated in 3 matches, succeeded in preventing the ball from entering his goal 28 times, and he did not receive only one goal, which was by mistake from his colleague.
He managed to save two penalty kicks against Spain.
Ashraf Hakimi
He tried to penetrate 85 times and succeeded in 60 of them, and he is one of the players who pass the most with 193 passes.
He reached his seventh match in the tournament throughout the history of his career.
Sufyan Amrabat
He played in 4 matches, caught the attention of followers around the world, and is the player who runs the most distances among his teammates, with a distance of 48.1 kilometers.
Hakim Ziyech
He scored a goal and made another, and he leads the list of goal shooters in his team with 6 shots, as well as creating opportunities with 4.
He appeared in 7 World Cup matches since playing football.
Youssef Al-Nusairi
Scored one goal after participating in 4 matches.
He became the first Moroccan player to score in two different editions of the tournament, having also scored in Russia in 2018.