World
Discovery of ancient golden ornaments in Egypt.. One of them was engraved with a picture of the god of fun among the ancient Egyptians
Dubai, United Arab Emirates (CNN) – The Egyptian Ministry of Tourism and Antiquities announced, on Tuesday, the discovery of a tomb containing a group of gold ornaments, in the Tell el-Amarna region in Minya Governorate, Upper Egypt.
The ministry said in a statement that "the Egyptian-English archaeological mission, affiliated with the University of Cambridge, and operating in the Tel el-Amarna antiquities area, was able to uncover a tomb containing a group of gold ornaments, during excavation work in the Northern General Cemetery."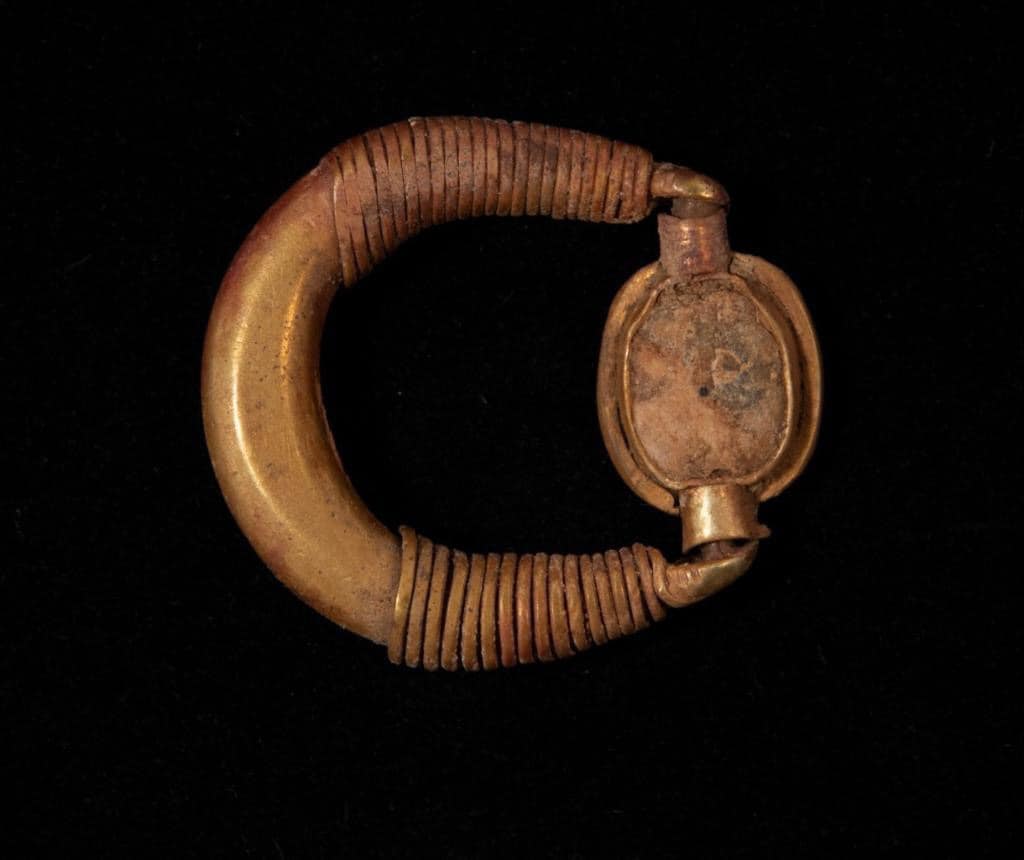 The mission has been working in the Northern General Cemetery since 2010, "to study the social and economic situation of the residents of the city of Akhetaten (Tel el-Amarna), which was the capital of Egypt during the era of King Akhenaten, and the quality of food and common diseases in this period in the history of ancient Egypt," according to Mostafa. Waziri, Secretary General of the Supreme Council of Antiquities in Egypt.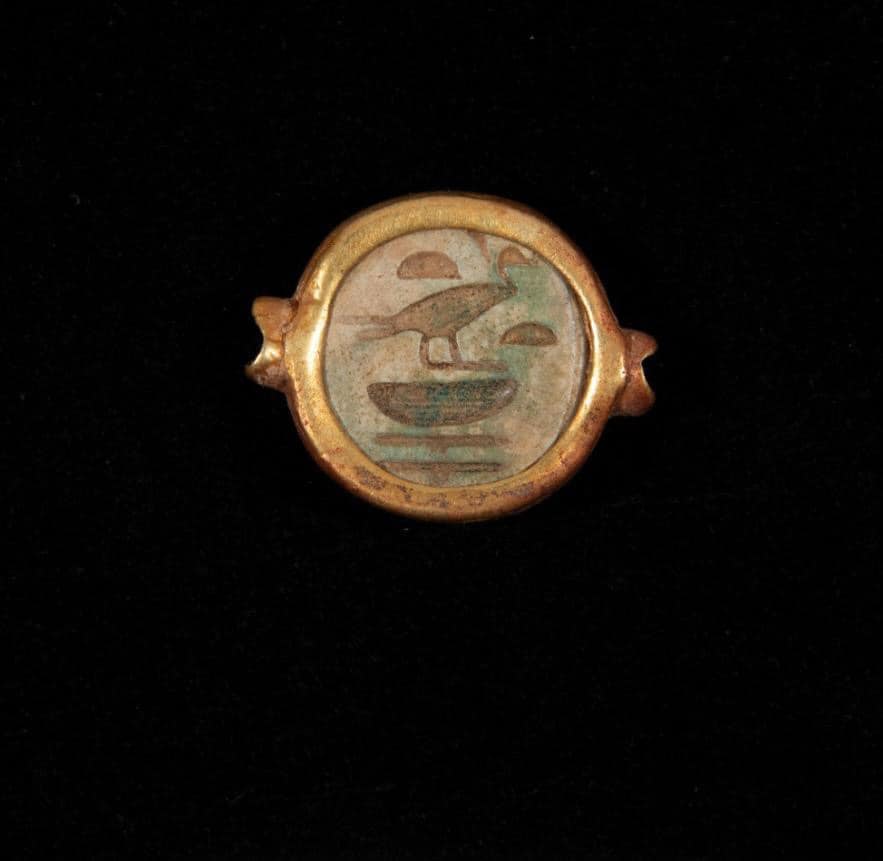 The discovered group of golden ornaments includes 3 rings, one of which is decorated with an image of the ancient Egyptian deity "Bess", the god of fun, and the second is decorated with hieroglyphic symbols that can read "Sat Nept Tawi", which means "daughter of the Lady of the Two Lands", in addition to a small necklace of gold beads. Al-Mafragh, according to Gamal El-Samastawy, Director General of Antiquities in Middle Egypt.
The Amarna archaeological area is one of the most important archaeological areas in Egypt, as it was the country's capital during the era of King Akhenaten, who called for monotheism and the worship of the Aten, and named the city "Akht-Aten", meaning the horizon of the Aten, according to what was stated in the statement.
And Akhenaten built many religious facilities for the god Aten in the city, such as the Great Temple and the Small Temple, in addition to royal palaces, such as the Great Palace and the King's House, which were connected by a bridge used by Akhenaten to pass from his residence to the seat of government, as well as the northern palace known as Nefertiti's Palace. , to the many large homes of courtiers and high-ranking statesmen.
The area includes 25 tombs carved in the eastern mountain belonging to senior statesmen and priests, which are large tombs inscribed with religious themes representing the art of Amarna, the religion of Akhenaten, and a drawing of religious buildings in the city, in addition to the royal cemetery, which is similar in its layout to the tombs of the modern state in the Valley of the Kings, and is located inside the mountain 15 kilometers east of the ancient city.