World
Iran: We are ready to resume relations with Saudi Arabia if Riyadh is ready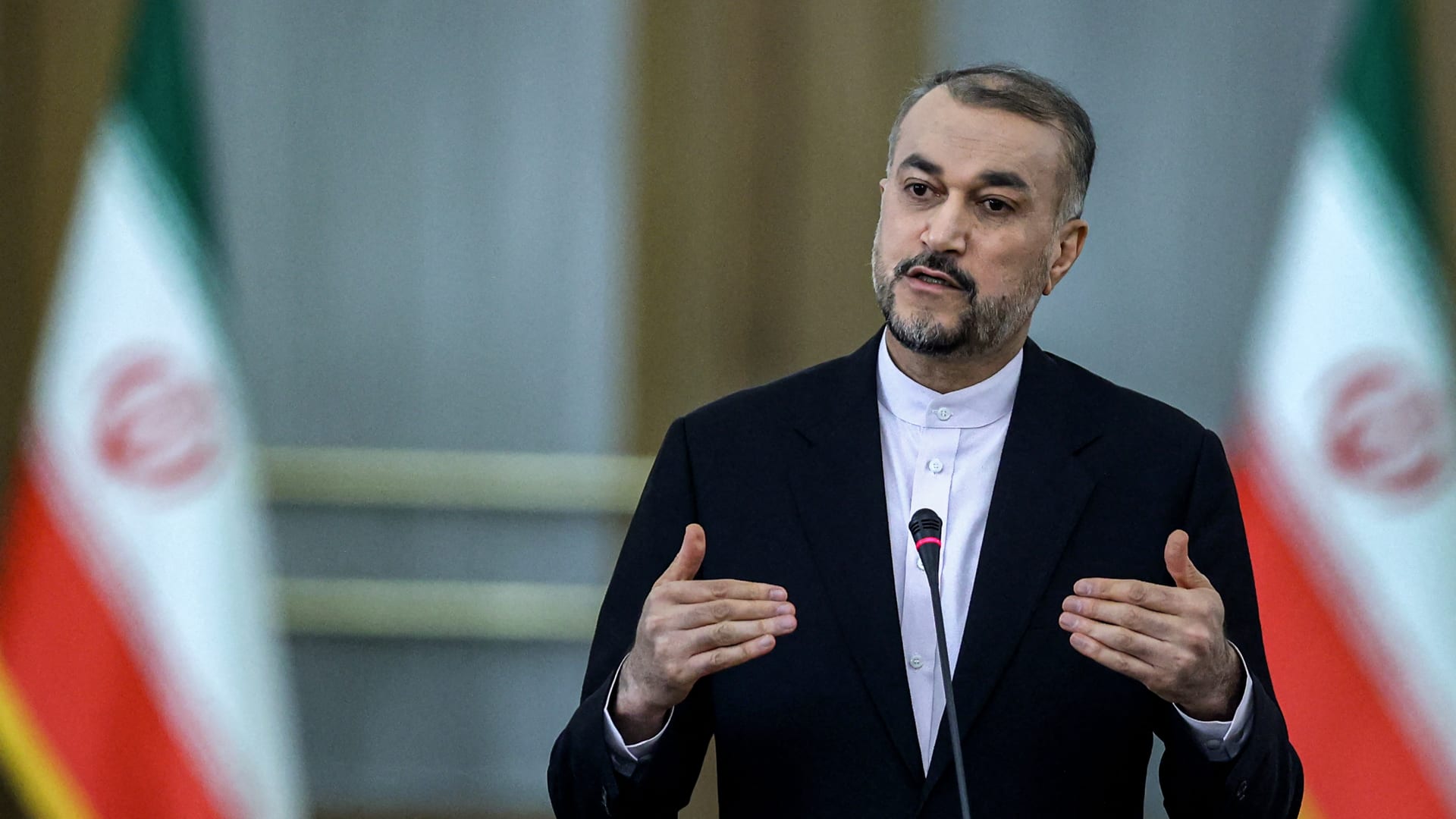 Dubai, United Arab Emirates (CNN) – Iranian Foreign Minister Hossein Amir Abdollahian said on Monday that his country is "ready to resume relations with Saudi Arabia, and to open the embassies of the two countries if Riyadh is ready for that."
"Our talks with Saudi Arabia are proceeding on the path of official diplomacy, and we are ready to return to normal relations and open embassies whenever the Saudi side is ready," Abdullahian added, in a press conference on the sidelines of the third Tehran Dialogue Forum, according to the Iranian news agency "IRNA."
He continued, "The Saudi side must decide how to pursue a constructive policy" with Tehran.
"We welcome the rebuilding of trust and constructive cooperation with neighboring countries, especially the Gulf countries," he said, expressing Iran's readiness to hold a meeting at the level of defense and foreign ministers of neighboring countries and countries bordering the Gulf to "establish security in the region in cooperation with these countries and for us to enjoy a world of peace."
It is noteworthy that the Saudi Foreign Minister, Prince Faisal bin Farhan, said, in previous statements after the Gulf-Chinese summit in Riyadh, earlier this month, that Iran is "part of the region and a neighbor, and we will continue to extend our hand, in pursuit of a positive relationship that serves the stability and well-being of the region." our peoples."
He added, in his remarks, which were reported by the Saudi "Al-Ikhbariya" channel on Twitter, that "part of the security and stability of the region, without a doubt, is reaching a positive relationship between the countries of the region and Iran, because in the end it is part of the region, and there is no room for stability in the region except with a relationship." Good, between the Kingdom of Saudi Arabia and the Gulf countries and other countries in the region, with our neighbor Iran.
He explained: "We will continue to strive for that, and we will continue to extend our hand to our neighbors and Iran, seeking to find a way for this positive relationship, and we hear from time to time positive statements from them, and we hope that we can translate them all into a real positive relationship that serves not only the stability of the region." But it serves the well-being of all our peoples, whether the people of the Kingdom or the Iranian people, and this is available, but it requires positivity and seriousness from all parties, and we welcome all parties that seek to harness the appropriate atmosphere for that.
It is noteworthy that Iraq is mediating between Riyadh and Tehran and has hosted a number of rounds of negotiations between the two countries.