World
Netanyahu announces his success in forming a government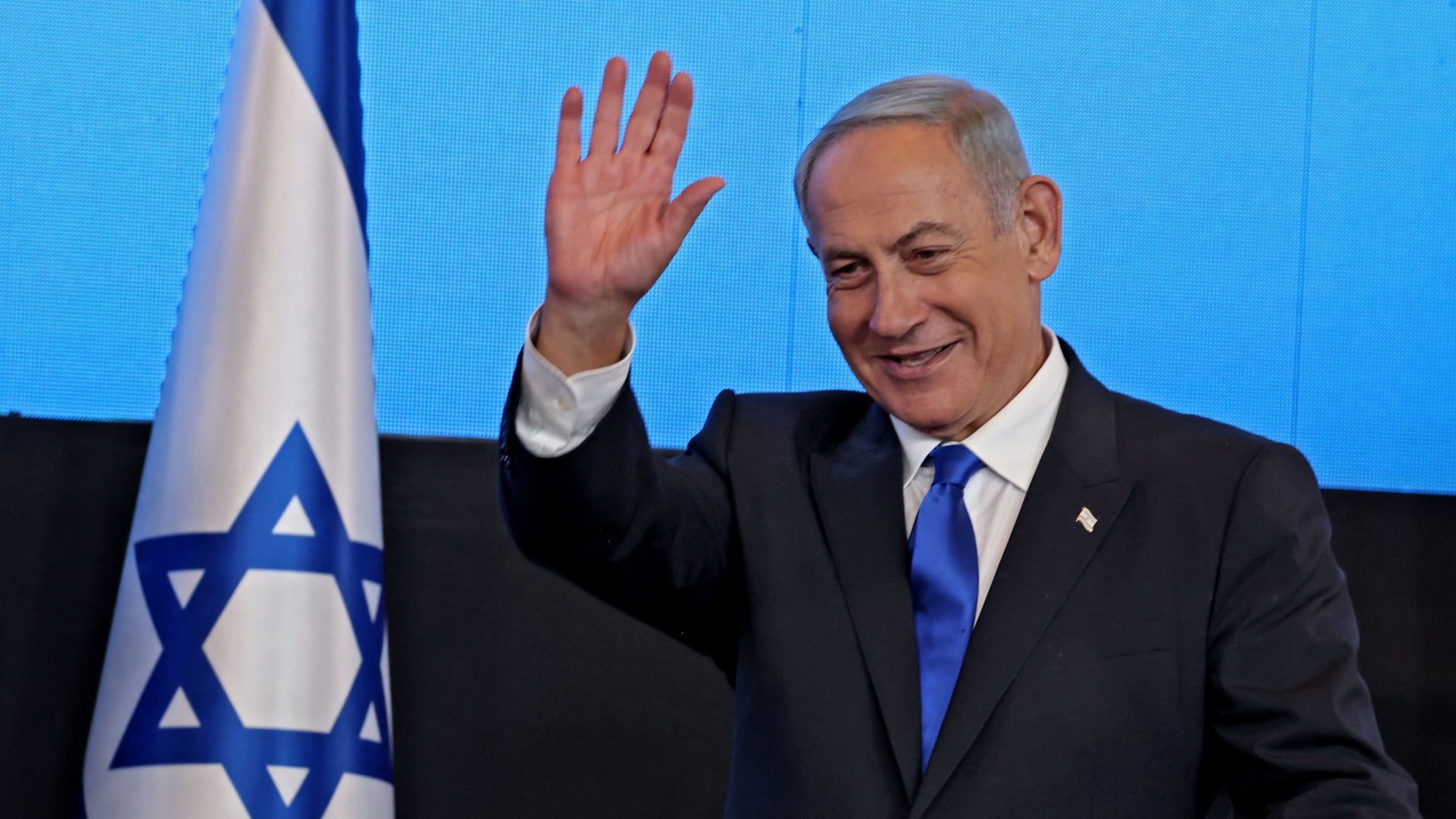 (CNN) — The Israeli Likud party announced, on Wednesday, that its leader, Benjamin Netanyahu, told Israeli President Isaac Herzog that he had succeeded in forming a government.
"I managed to form a government," Netanyahu said, via Twitter 10 minutes before the deadline for forming a government expired.
Benjamin Netanyahu served as prime minister for 15 years, and the new government is likely to be the most right-wing in Israel's history.
It is expected that members of the Likud party will hold positions in the government such as the ministries of foreign affairs, defense and justice.
Not all ministerial positions have been announced.
It is noteworthy that the Israeli president gave Netanyahu 10 days to form a government, not the 14 days that Netanyahu requested, according to Herzog's office.
Herzog's message to Netanyahu, published by the Israeli president's office, included an implicit admission of his fears that the Netanyahu government would implement far-right policies and change Israel's constitutional structures.
And the Israeli president stated: "You said that you will form a government that works for the sake of the entire nation. These are complex days for Israeli society, when disagreements over fundamental issues threaten to tear apart and ignite unwarranted violence and hatred. Therefore, I would like to repeat my call that I made on the day of the swearing-in of the Knesset, that the government which will be formed and will work for the entire people of Israel."
Herzog gave Netanyahu until December 21 to complete the negotiations, asking him to "form a government that wins the confidence of the Knesset as soon as possible."
He expressed his hope that "the coalition that will be formed will commit to a respectful and responsible dialogue between the authorities: executive, legislative and judicial, and will guarantee the integrity of the State of Israel and maintain a strong relationship with the Jewish people in the Diaspora."