World
Top 5: Putin's mockery of America's "Patriot" in Ukraine… and a strike by health services in Britain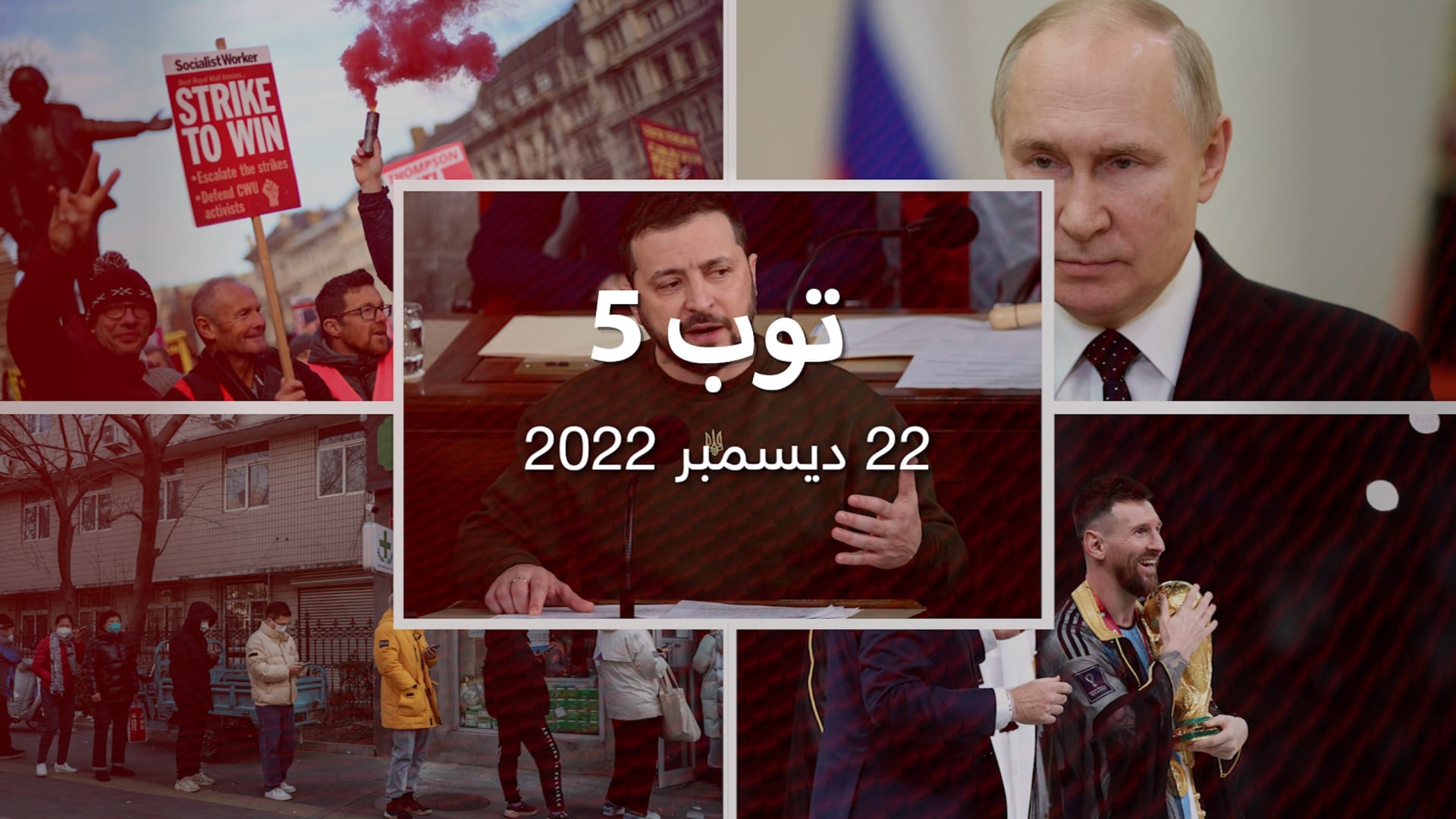 From Iran's response to Zelensky's statements in Washington, and Putin's mockery of America sending the "Patriot" to Ukraine, going through the strikes that affected the health sector in Britain, and the global shortage of fever-reducing drugs, to the Saudi activist Loujain Al-Hathloul's comment on Messi wearing the Bisht during the coronation of the title. The World Cup in Qatar… Here is a daily summary from CNN in Arabic with the headlines of some of the most prominent stories from the Middle East and the world.
Iran condemned the statements of Ukrainian President Volodymyr Zelensky, and warned of "the limits of its patience with the accusations made by Zelensky," saying that "they are unfounded."
On Thursday, Russian President Vladimir Putin described the Patriot air defense systems as "outdated" and that Russia "will find a solution."
As the Christmas holidays approach, railway workers bring the transport network to a standstill. As the Border Patrol crew prepares to exit, postal workers, bus drivers and civil servants are either in the midst of striking or threatening to strike.
An unprecedented wave of coronavirus infections in China has caused widespread drug shortages, and people are rushing to buy fever and pain relievers to relieve flu-like symptoms.
The Saudi activist, Loujain Al-Hathloul, defended her opinion regarding the wearing of the Argentine player, Lionel Messi, "the bisht" during the coronation of the 2022 World Cup, after she criticized the "racist" opinions that did not accept that, and indicated that criticizing the practices of a particular government does not mean Detachment from Arab culture