World
"Putin's Chef" responds to America's statements regarding obtaining weapons from North Korea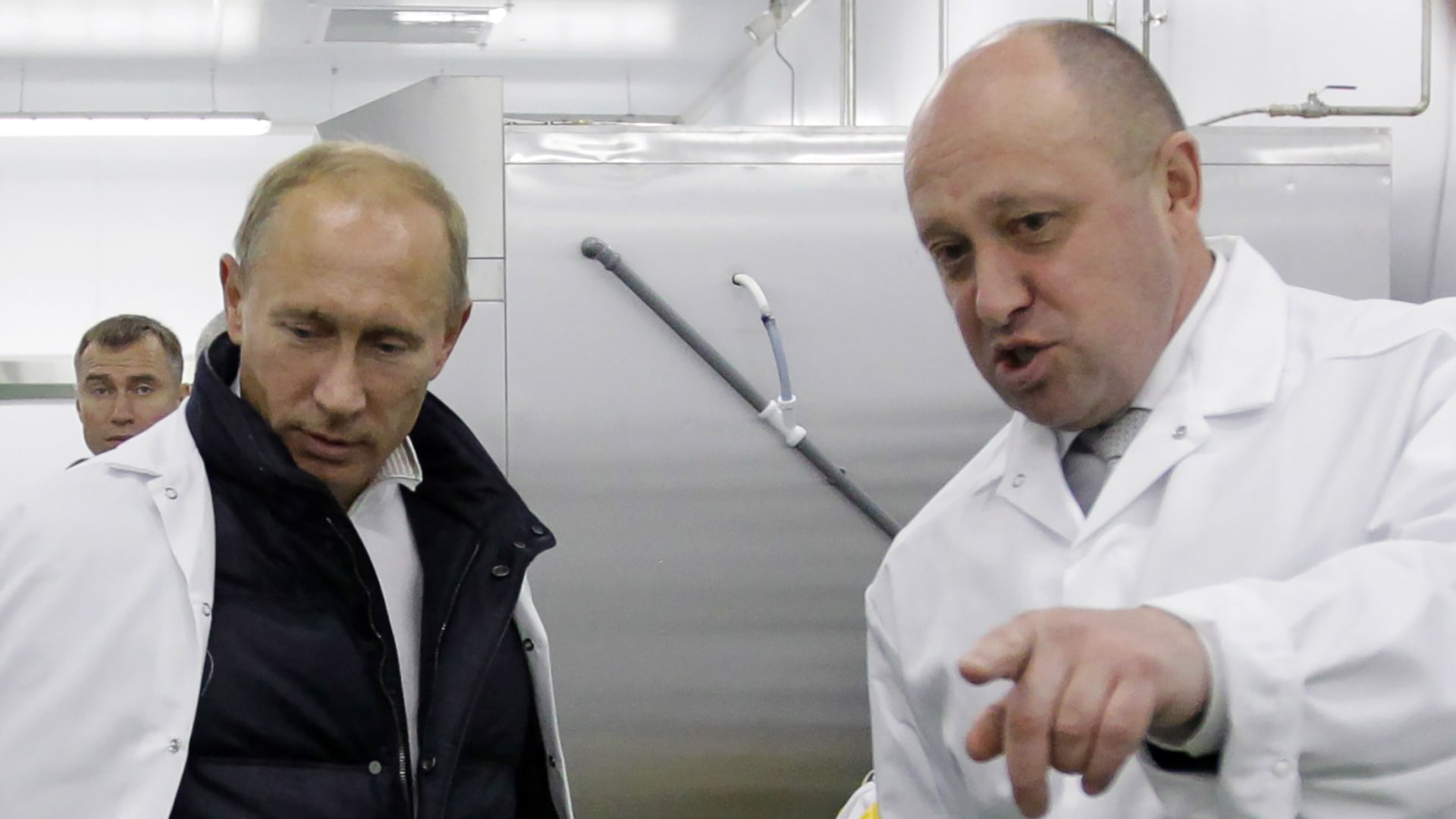 (CNN) — Yevgeny Prigozhin, famously known as Russian President Vladimir Putin's chef and head of the "Wagner" mercenary group, said Thursday that "the US allegations that his group received arms shipments from North Korea are nothing more than gossip and speculation."
Prigozhin added, in a statement posted on Telegram: "Everyone knows that it has been a long time since North Korea supplied Russia with weapons, and talk about arms shipments is nothing more than gossip and speculation."
He continued, "I would like to emphasize that we buy a lot of American weapons, and for this reason, my lawyers are likely to take an active part in the process of lifting American sanctions on the supply of weapons to the private military company Wagner."
He stated: "We believe that these restrictions are completely unfair, given that the company has never violated trade rules when purchasing American weapons."
"Unfortunately, Mr. Kirby makes a lot of speculative statements," Prigozhin said in response to statements by John Kirby, strategic communications coordinator at the US National Security Council. and other ministries, and that they are recruiting prisoners, including some with serious medical conditions.
John Kirby's comments came a day after Ukrainian President Volodymyr Zelensky's historic visit to Washington, where he thanked the United States for its military assistance and said more was needed to push back the Russian advance.
The Wagner Group has emerged as a major player in the 10-month conflict in Ukraine, and the group is often described as Russian President Vladimir Putin's unofficial forces.
It has expanded its reach globally since its inception in 2014, and has been accused of war crimes in Africa, Syria and Ukraine.
Kirby said that the United States estimates that the group has about 50,000 operatives deployed in Ukraine, of whom 40,000 could be convicts recruited from Russian prisons. He added that the group was spending $100 million a month to fund its operations in Ukraine.
He added that Prigozhin personally traveled to Russian prisons to recruit prisoners himself to go to the front lines, and pointed out that some of them suffer from "serious medical conditions."
He stated, "About 1,000 Wagner fighters have been killed in action in recent weeks alone, and we believe that 90% of those 1,000 fighters were actually prisoners."
Kirby said that Prigozhin is working to strengthen his relations with Putin through his efforts to strengthen Russian forces through the recruitment of mercenaries, and stated: "Last month, Wagner received missiles from North Korea, which is an indication of how Russia and its military partners continue to search for ways to circumvent Western sanctions."
He added that it was Wagner, not the Russian government, that paid for the weapons, and the United States does not believe it will significantly change the dynamics of the battlefield in Ukraine, but North Korea may plan to provide more weapons.