World
Egypt retrieves the 2,300-year-old "Green Sarcophagus" from the United States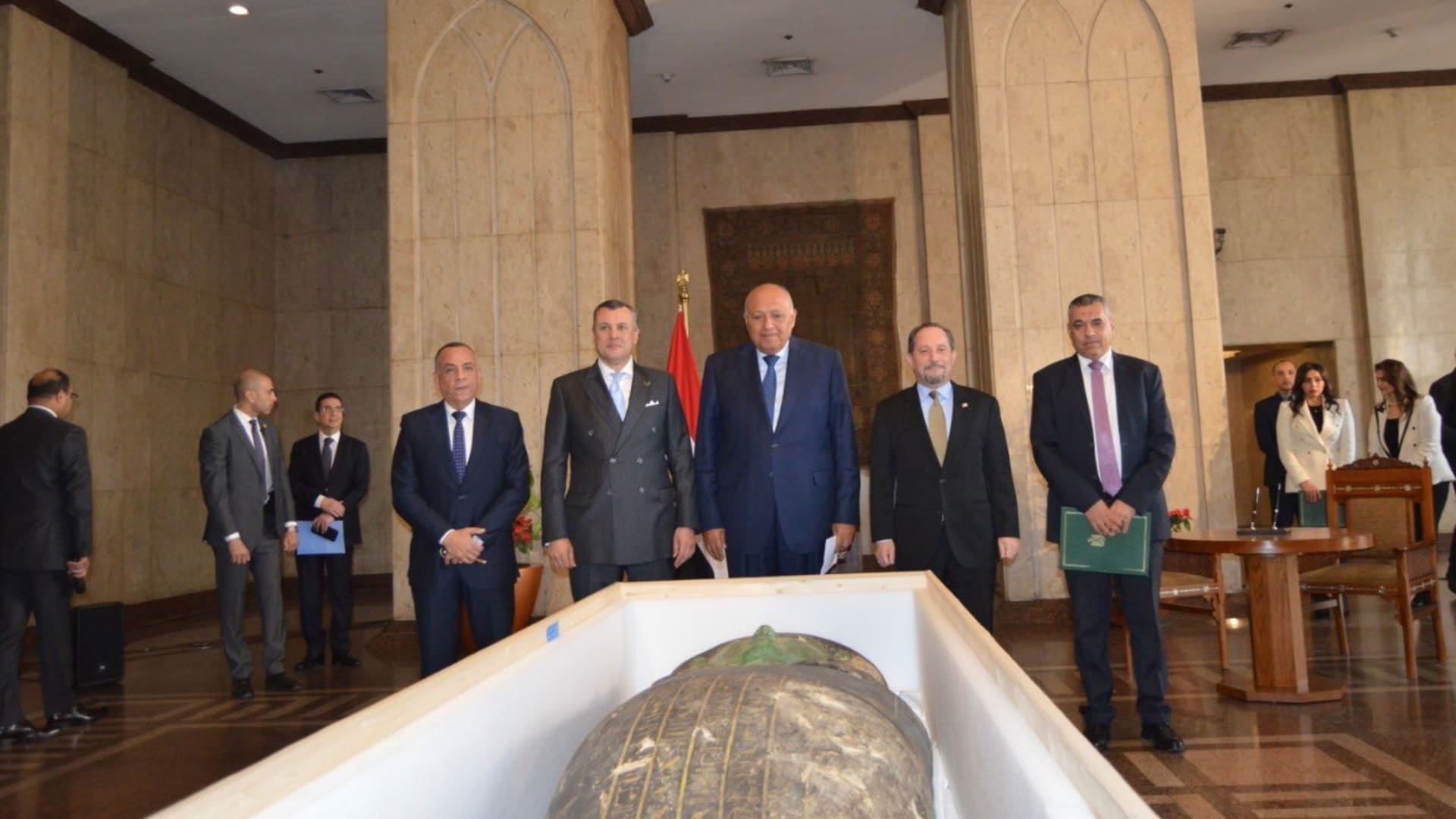 (CNN) — The Egyptian authorities announced, at a ceremony held in Cairo, the recovery of a 500-kilogram coffin lid from the United States, on Monday.
Mostafa Waziri, Secretary General of the Supreme Council of Antiquities at the Egyptian Ministry of Tourism and Antiquities, said during a press conference that the sarcophagus is one of the largest, and it dates back to the late era of ancient Egypt (747-332 BC).
Waziri added, "The coffin is very thick, which prompted thieves to steal the lid of the sarcophagus without the base," noting that it is known as the green coffin because of the green face above it.
Egypt's Minister of Tourism and Antiquities, Ahmed Eissa, said the cover was "looted and smuggled from Egypt to the United States a few years ago." Issa added that his recovery came as a result of cooperation with the US authorities and investigations that lasted more than two years.
And the Egyptian Ministry of Foreign Affairs wrote on Twitter, Monday: "Sincere thanks to the American authorities for their cooperation in preserving the cultural and civilizational heritage of humanity."
Over the past ten years, Egypt has recovered some 29,300 artifacts smuggled out of the country, according to Egyptian Foreign Minister Sameh Shoukry, who attended the ceremony.
More than 110 of these were recovered in 2022 from the United States, New Zealand, France and other countries, according to the Minister of Tourism and Antiquities.