World
Sawiris responds to the news of his apology to media professionals at a private party after the "drumming picture"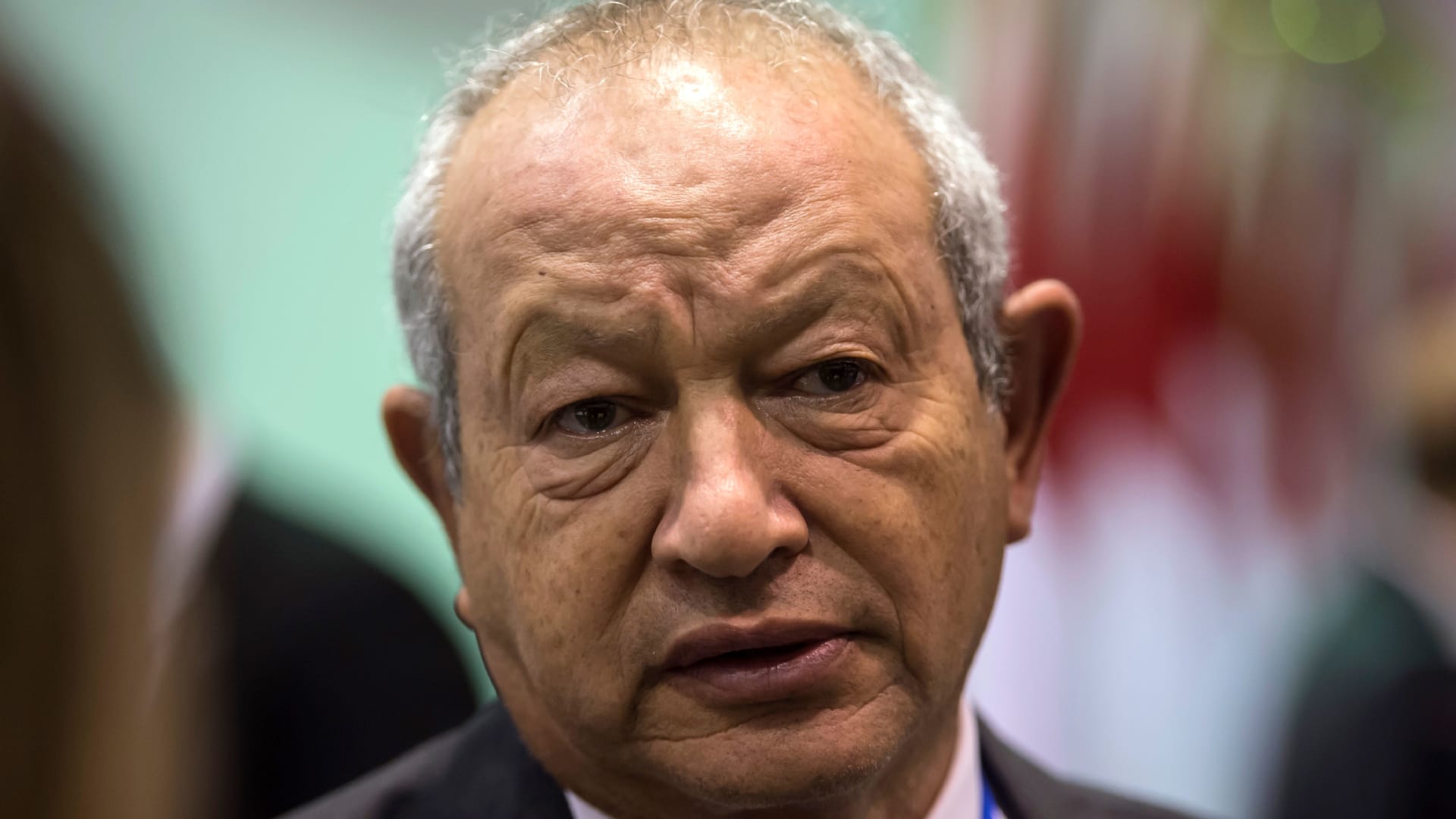 Dubai, United Arab Emirates (CNN) – Egyptian businessman Naguib Sawiris commented, on Monday, on the news of his apology to Egyptian media professionals after the controversy he entered into with a number of them after he commented on the "image of drumming" that caused an uproar on social media.
One of the tweeters asked Sawiris, via Twitter, about his opinion on the news of his apology to the media during a private party in El Gouna, to which Sawiris responded, saying: "Nonsense."
Last week, Sawiris entered into a quarrel with Egyptian media professionals, after commenting on a fake, satirical picture of a number of media professionals beating drums, referring to the word "drumping" used by Egyptians to accuse media professionals of exaggerating support for the regime.
And one of the tweeters published a picture of people playing drums, and in place of their heads were pictures of the media, Amr Adib, Ahmed Moussa, Mustafa Bakri, Tamer Amin, Moataz Billah Abdel Fattah and Muhammad Al-Baz, and Sawiris commented on the picture, saying: "There is one missing person."
Sawiris' comment angered some of the media presenters in the fake photo, and they responded by attacking Sawiris. Amr Adeeb Sawiris said: "We did not gain from drumming as much as you gained from your drumming, Naguib. It may be that our drumming had votes, but your drumming had towers and dollars. What a loss and my wonder."
Ahmed Musa said: "Shame on you, Najib. We are defending a homeland and a people. We will not forget your role and your channel in 2011, which you used to strike the armed forces, the police and the judiciary, even though you are more than wealth during the era of the late President Mubarak. This is Najib's interest first…. Shame on you, Naguib… and what is hidden is greater.
Sawiris replied to Moussa, saying: "It is an honor for me that I was in the January 25 revolution, and it will remain a defining point in the history of Egypt, although it was stolen … due to the reluctance of its youth from politics and its evils."
For his part, journalist Mohamed El-Baz said, through his Facebook account, that "Sawiris is a man who suffers from a great void… and because he suffers from a void, you meet him from time to time practicing a form of insignificance," as he put it.