World
The Battle of Solidar.. Moscow: the main action is yet to come.. and Kiev: the Russians suffer heavy losses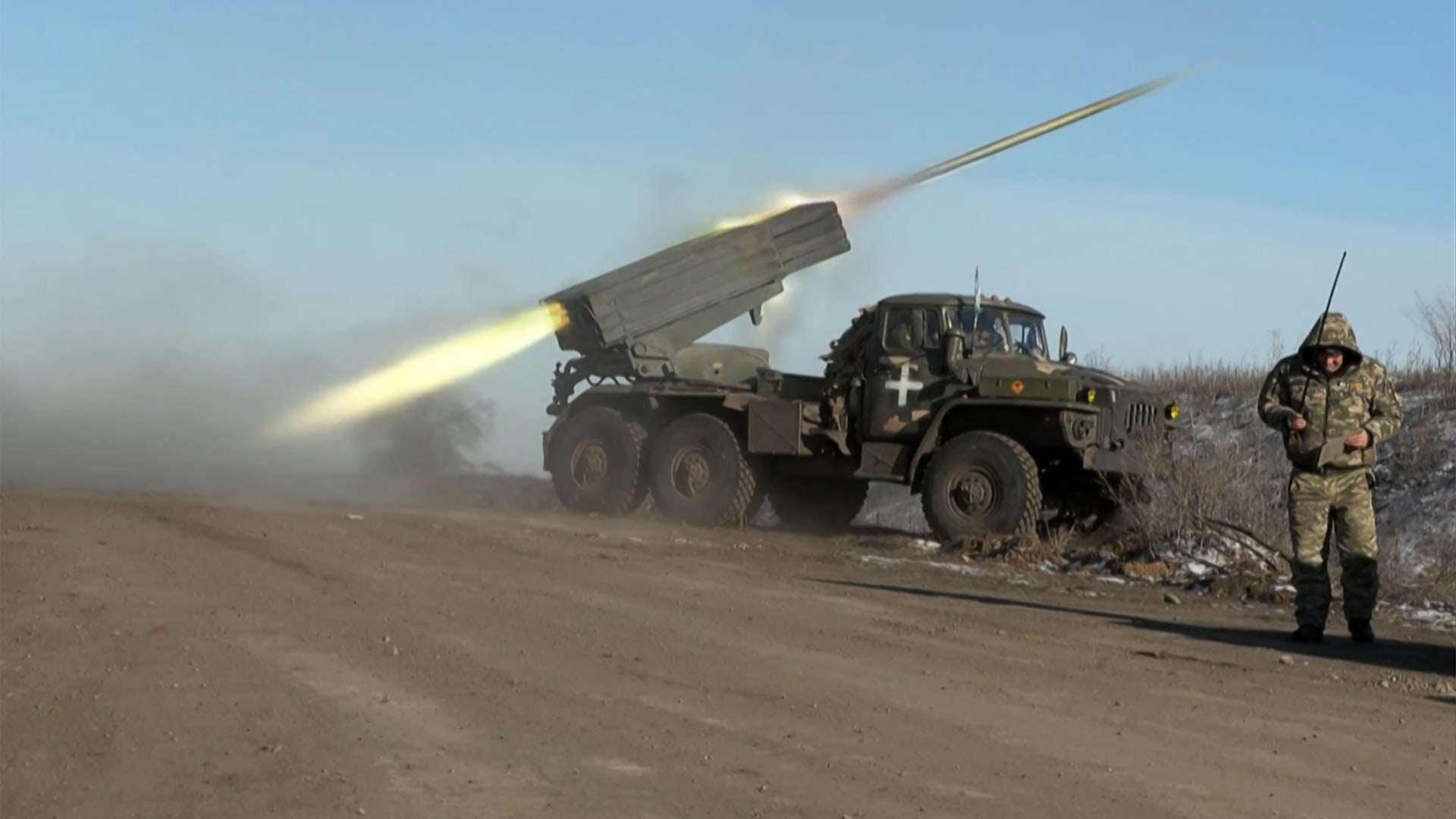 Dubai, United Arab Emirates (CNN) – Kremlin spokesman Dmitry Peskov said, Thursday, that the Russian army has made "tremendous efforts" to regain control of the city of Solidar in eastern Ukraine, but "the main work remains ahead."
In response to a question from CNN, at a daily press conference, whether the Kremlin was satisfied with what the Russian paramilitary "Wagner" mercenary group, and its chief Yevgeny Prigozhin, had done to restore Solidar in eastern Ukraine, Peskov replied: "Tremendous efforts have been made in Solidar, this Heroic acts and absolute sacrifice, not only in Solidar, but in many of the areas where offensive operations are taking place."
Peskov added that Russia will continue its efforts in Ukraine, praising those lost in the fighting, and continued by saying that this is not the time to stop because "the main work is still ahead."
On Wednesday, conflicting reports spread about the situation in Solidar, and the "Wagner" group claimed that they were in control of the town, which the Ukrainians denied, but the Russian armed forces indicated that they were able to cut off the northern and southern roads leading to the town.
Meanwhile, the Ukrainian Ministry of Defense stated that Russian forces were "suffering heavy losses" in Solidar. Hana Millar, Ukraine's deputy defense minister, said Russian forces were "suffering heavy losses" in their attempt to seize Solidar, adding that "today the city is littered with the bodies of dead Putin soldiers."
She stressed that the fighting in the town is "fierce", and described the Ukrainian soldiers as "fighting desperately", but showing "maximum flexibility and heroism".
For his part, the head of the regional military administration in the Donetsk region, Pavlo Kirilenko, said that there are still 523 civilians in Solidar, while Russian and Ukrainian forces are fighting fiercely to control the city.
He added in statements to Ukrainian television, Thursday: "So far, there are 523 people, and it would not be correct if I said that they do not want to leave at the moment, and we are doing our best to help people leave, but their evacuation at the present time is unrealistic."