World
Top 5: Demonstrations against Qais Said on the anniversary of the Tunisian revolution… Iran executes "Akbari"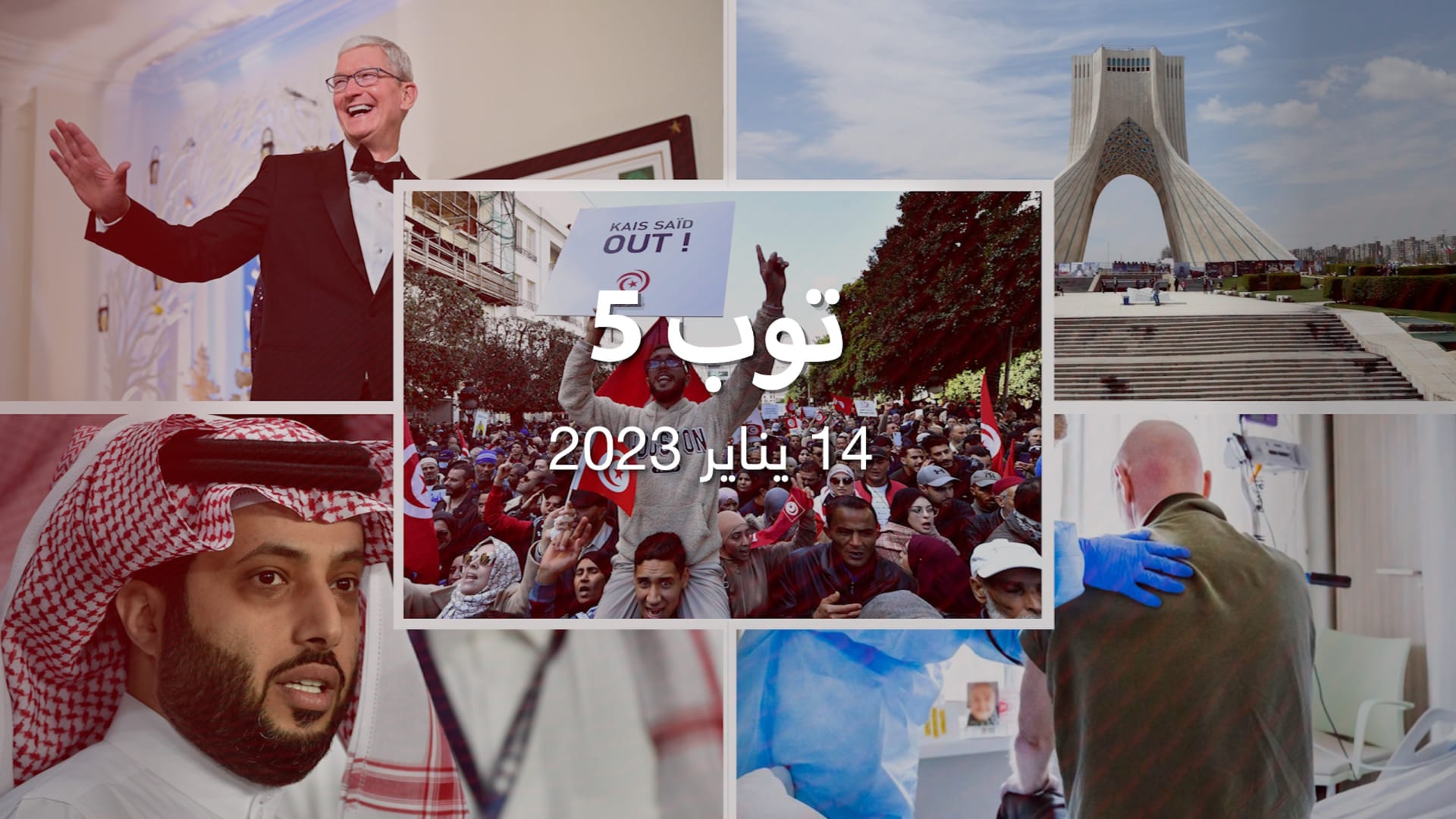 From the demonstrations calling for the departure of the Tunisian president on the anniversary of the revolution, and Iran executes a British citizen of Iranian origin, and the head of "Apple" agrees to reduce his salary by 40% after the shareholders' revolution, leading to an auction of a ticket "beyond imagination" to attend the Al-Nasr and Al-Hilal match against Paris exceeding the 2.5 barrier. A million dollars… Here is a daily summary from CNN in Arabic with the headlines of some of the most prominent stories from the Middle East and the world.
Opposition forces and trade unions participated in massive demonstrations on Habib Bourguiba Street in the capital, Tunis, on Saturday, in memory of what was known as the "Jasmine Revolution" in 2011, which signaled the outbreak of the "Arab Spring revolutions."
The Iranian authorities said that the British-Iranian citizen, Ali Reza Akbari, received large sums of money as payments for his alleged work as a spy for British Foreign Intelligence, or what is known as "MI6", according to the official Iranian news agency, quoting the country's Mizan judicial agency.
Apple, the world's largest technology company, said it would cut its chief executive Tim Cook's salary package to $49 million, 40% less than his 2022 salary target and about half of Cook's total compensation last year.
Turki Al-Sheikh, head of the General Entertainment Authority in the Kingdom of Saudi Arabia and owner of the Spanish club Almeria, announced that the auction of a "beyond imagination" ticket to attend the Saudi Al-Nasr and Al-Hilal Stars match with the French club Paris Saint-Germain in the "Riyadh Season Cup" amounted to 10 million Saudi riyals ( 2 million and 663 thousand dollars).
A large study conducted in Israel found that most people who had a mild case of coronavirus noticed that their long-term symptoms, including brain fog, loss of smell and taste, trouble breathing, and dizziness, resolved within the first year.