World
Medvedev: Russia's opponents will be disappointed by its weapons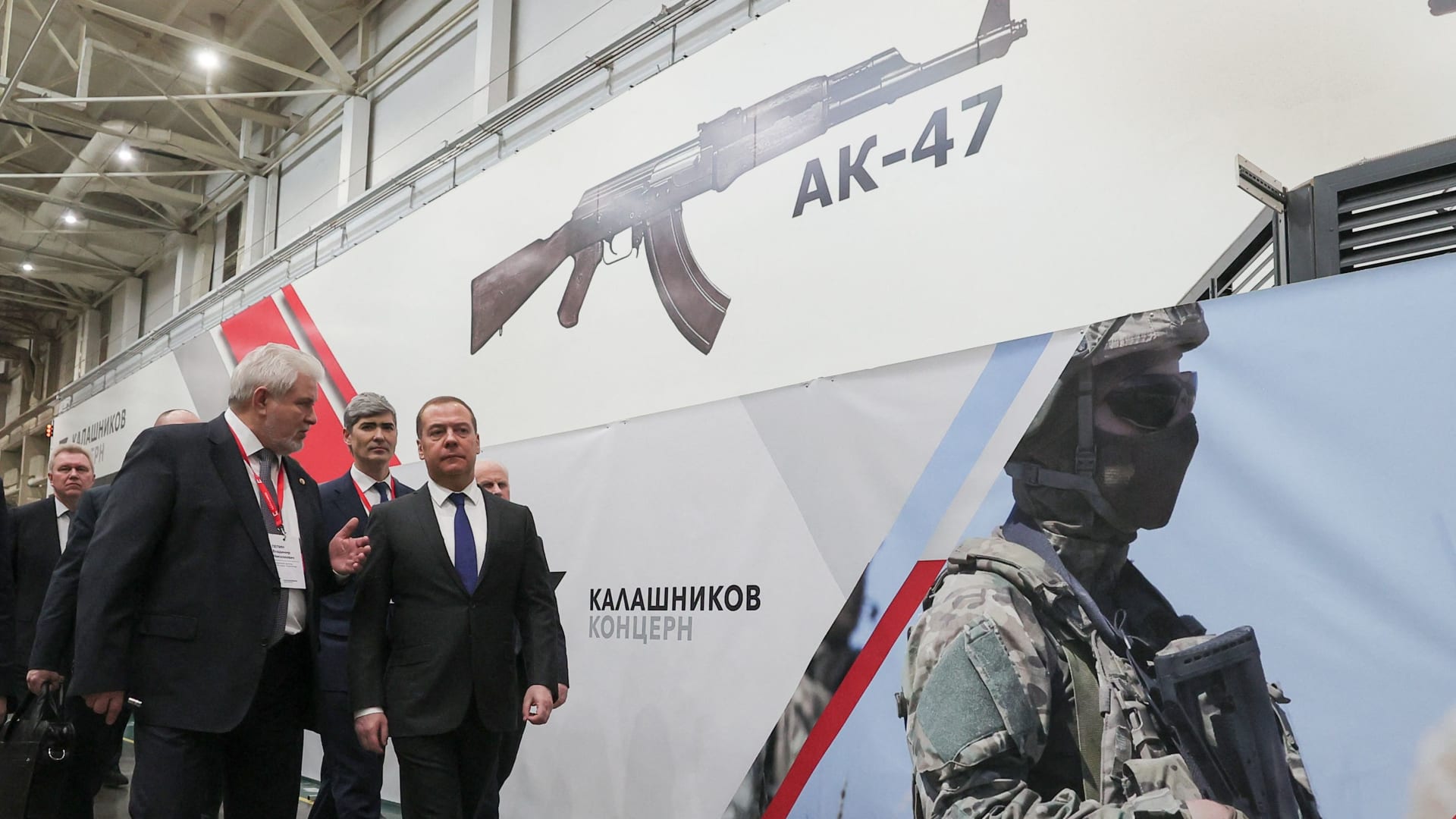 (CNN) — Russia's Security Council deputy head Dmitry Medvedev said Tuesday that "Russia's adversaries who monitor its weapons production will be disappointed, because it has enough of everything."
Medvedev made these statements during a visit to the Kalashnikov factory in the city of Izhevsk, where he held a meeting focused on the production of weapons and military vehicles, according to the Russian news agency "Tass".
The Russian official added, "We have seen the vehicles, and today we will talk about the production of the most important weapons, with a focus on drones, which are in particularly high demand during the special military operation," referring to the Russian invasion of Ukraine.
He continued: "Our enemies are also watching, as they claim from time to time that we miss either this or that, that we only have enough missiles for a few more strikes, or anything else like that, so I would disappoint them that we have enough of everything."
It is noteworthy that US Defense Secretary Lloyd Austin said, on Friday, that Russia is "running out of ammunition and suffering great losses in the battles in Ukraine."
"Russia is now turning to its few remaining partners to resupply its tragic and unnecessary invasion of Ukraine, but even Iran and North Korea will not admit that they are supplying weapons to Moscow," Austin added, in remarks during a meeting of the Ukrainian Defense Liaison Group at the US air base in Ramstein, western Germany. .