World
Some of them are from Egypt and Turkey.. Britain acknowledges the disappearance of hundreds of migrant children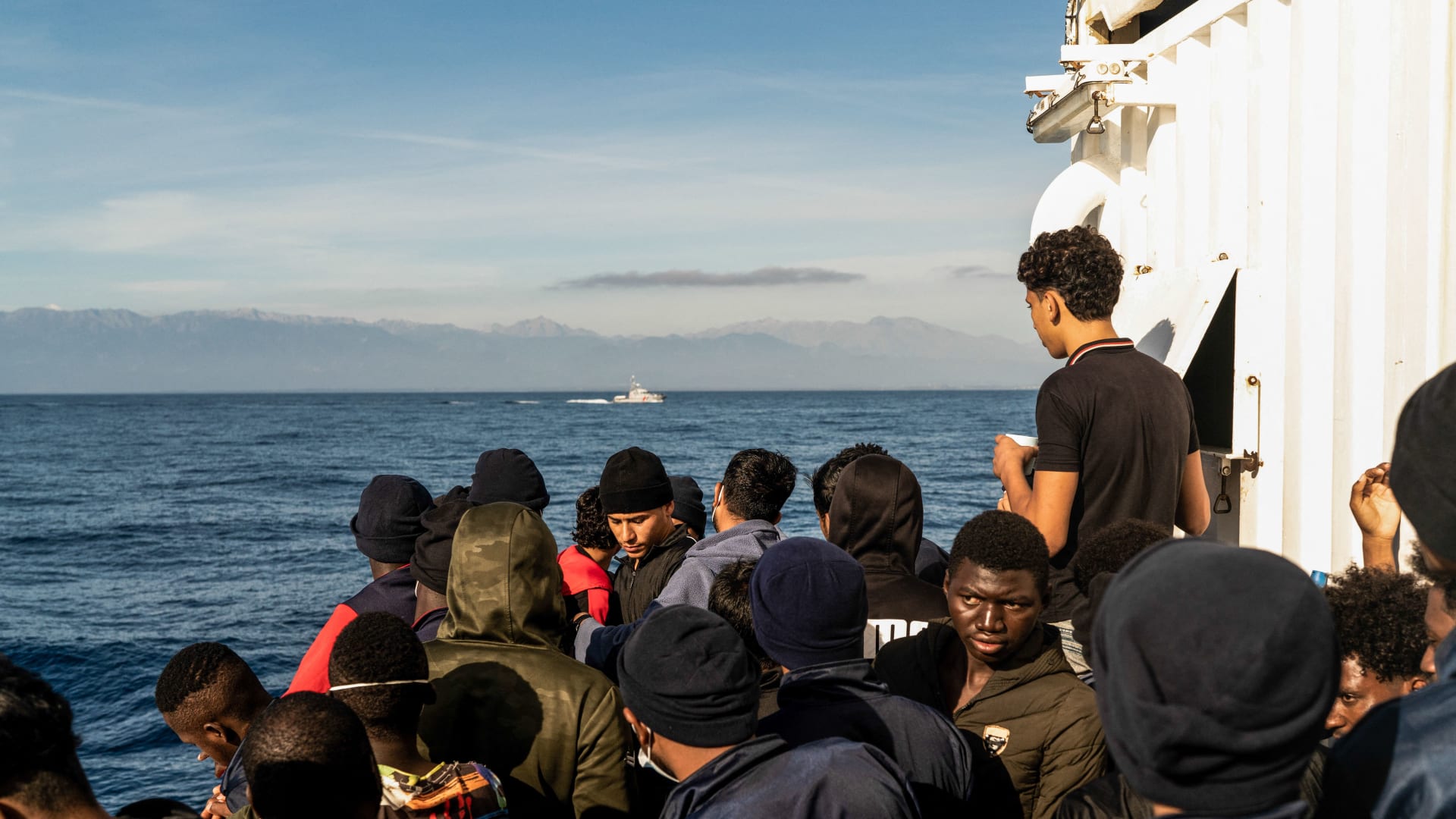 London, United Kingdom (CNN) — The United Kingdom has acknowledged that hundreds of migrant children have disappeared since the government began sheltering minors in hotels as a result of pressure on the country's asylum-seekers accommodation system.
British Immigration Minister Robert Jenrick told lawmakers that nearly 200 children had disappeared since July 2021, as part of calls for an urgent inquiry.
"Of the 4,600 unaccompanied children who have been accommodated in hotels since July 2021, there have been 440 cases of annihilation, and 200 children are still missing," the minister said.
Jenrick blamed the increase in migrant boats crossing the English Channel to the United Kingdom, which left no "alternative" for the government to use "specialized hotels" to house minors starting from the date referred to.
Although contracting with hotels was seen as a temporary solution, four of them have been in operation since October, with more than 200 rooms identified for migrant children, according to a report by the independent senior investigator for Borders and Immigration.
About 13 of the 200 missing children are under the age of 16, and one is female, according to government data. The majority of the missing (88%) are Albanians, and the remaining 12% are from Afghanistan, Egypt, India, Vietnam, Pakistan, and Turkey.
Although the government does not have the power to detain unaccompanied minors deemed free to leave hotels, Jenrick defended the Home Office's protective practices, saying that records are kept and monitored of children leaving and returning to hotels.
"When a child goes missing, a multi-agency missing persons protocol is mobilized together with the police and relevant local authority to determine their whereabouts and ensure their safety," Jenrick told parliament. "Many of those who went missing are being traced and located," he added.
In a statement to CNN, a Home Office spokesperson said: "The welfare of children is an absolute priority. Strong safeguards are in place to ensure all children and minors in care are safe and supported as much as possible."
However, the shadow home secretary, Yvette Cooper, blamed the traffickers in her response to Parliament saying: "Children are literally taken off the premises, they disappear and they are not found. They are taken off the street by traffickers."
Cooper said "urgent and serious action" was needed to eradicate gangs to keep children and young people safe. We know from Greater Manchester Police, that they have warned asylum hotels and children's homes that organized criminals are a target. And in this case, there is a pattern that the gangs know where to get the kids from, mostly because they trafficked them here in the first place. There is a criminal network involved. The government has completely failed to stop them."
The opposition Labor Party, the Refugee Council and local authorities are calling for an urgent investigation.