World
Top 5: The return of the investigation of the Beirut port explosion… Netanyahu in Jordan and the "Wagner brutality" report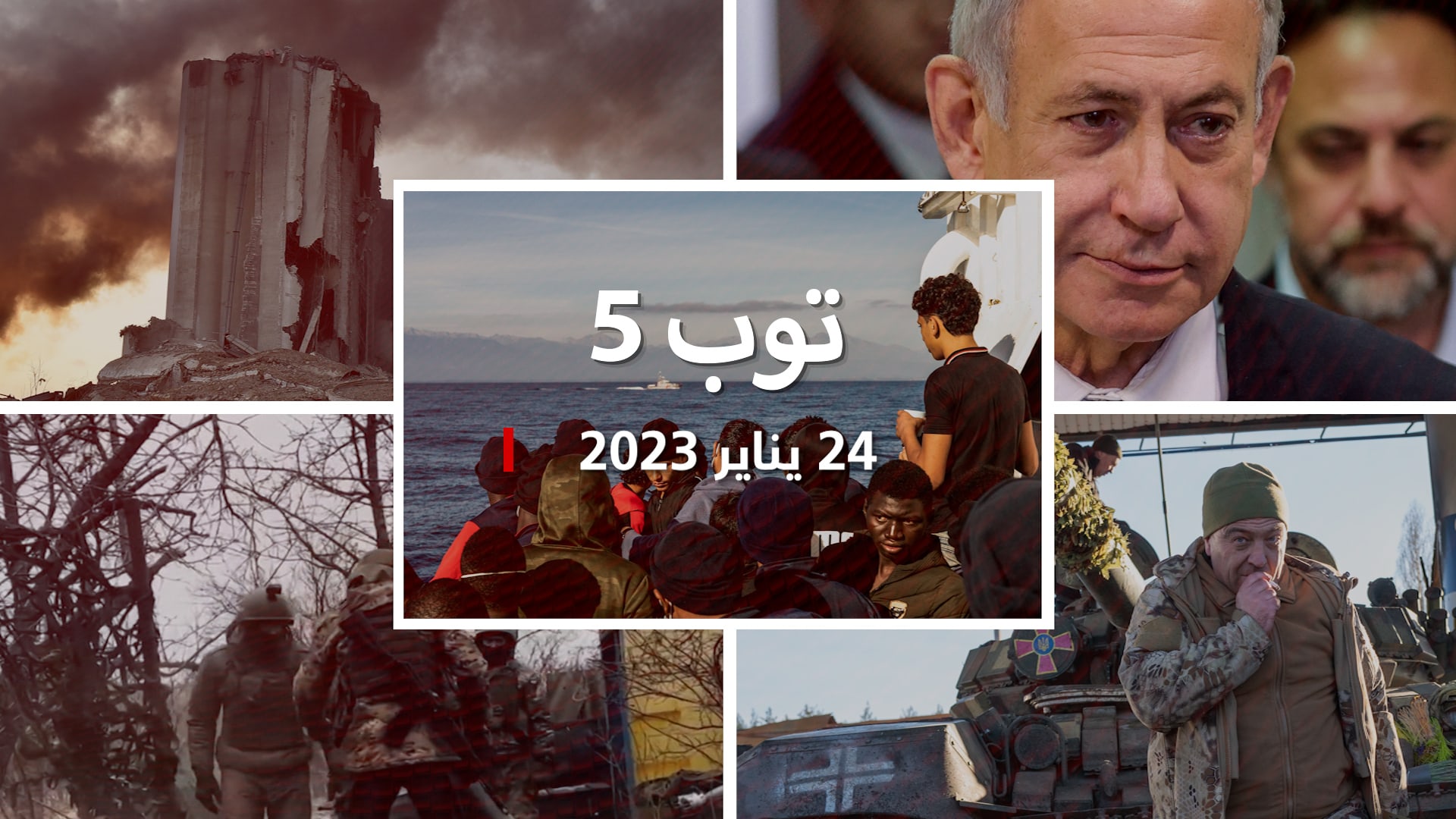 From Britain's acknowledgment of the disappearance of hundreds of migrant children, the meeting of the Jordanian monarch with Netanyahu in Amman, and the investigating judge of the Beirut port explosion resuming his work, passing through an intelligence report revealing Wagner's tactics, all the way to the resignations that hit the Ukrainian government after the "corruption scandal"… Here is a summary Daily from CNN in Arabic with the headlines of some of the most prominent stories from the Middle East and the world.
Some of them are from Egypt and Turkey.. Britain acknowledges the disappearance of hundreds of migrant children
The United Kingdom has acknowledged that hundreds of migrant children have disappeared since the government began sheltering minors in hotels as a result of pressure on the country's asylum-seekers accommodation system.
The Jordanian monarch receives Netanyahu on his first foreign visit since his return to the premiership of Israel
Jordan's King Abdullah II received, on Tuesday, Israeli Prime Minister Benjamin Netanyahu, in the capital, Amman, according to a statement from the Jordanian Royal Court.
After a 13-month hiatus.. the investigating judge of the Beirut port explosion resumes his work, amid criticism
The judicial investigator in the Beirut port explosion, Judge Tariq Al-Bitar, resumed his investigations into the case, which had been suspended for 13 months, on Tuesday. And he decided to prosecute eight new people, the National News Agency reported, on Tuesday.
They killed their colleague with a sledgehammer… An intelligence report reveals Wagner's brutal tactics in Ukraine, even on its own
As the Russian invasion of Ukraine falters, one group is having some success on the battlefield. The brutally effective Wagner PMC is led by Putin ally Yevgeny Prigozhin. And the Ukrainian leadership is concerned about the success of Wagner.
Resignations hit the Ukrainian government.. The resignation of the Deputy Minister of Defense and the Deputy Prosecutor General over the "corruption scandal"
Ukraine's deputy defense minister, Vyacheslav Shapovalov, has resigned from his position as responsible for army logistics, in the wake of a scandal linked to food purchases for the army.