World
Russia warns Germany of the repercussions of sending tanks to Ukraine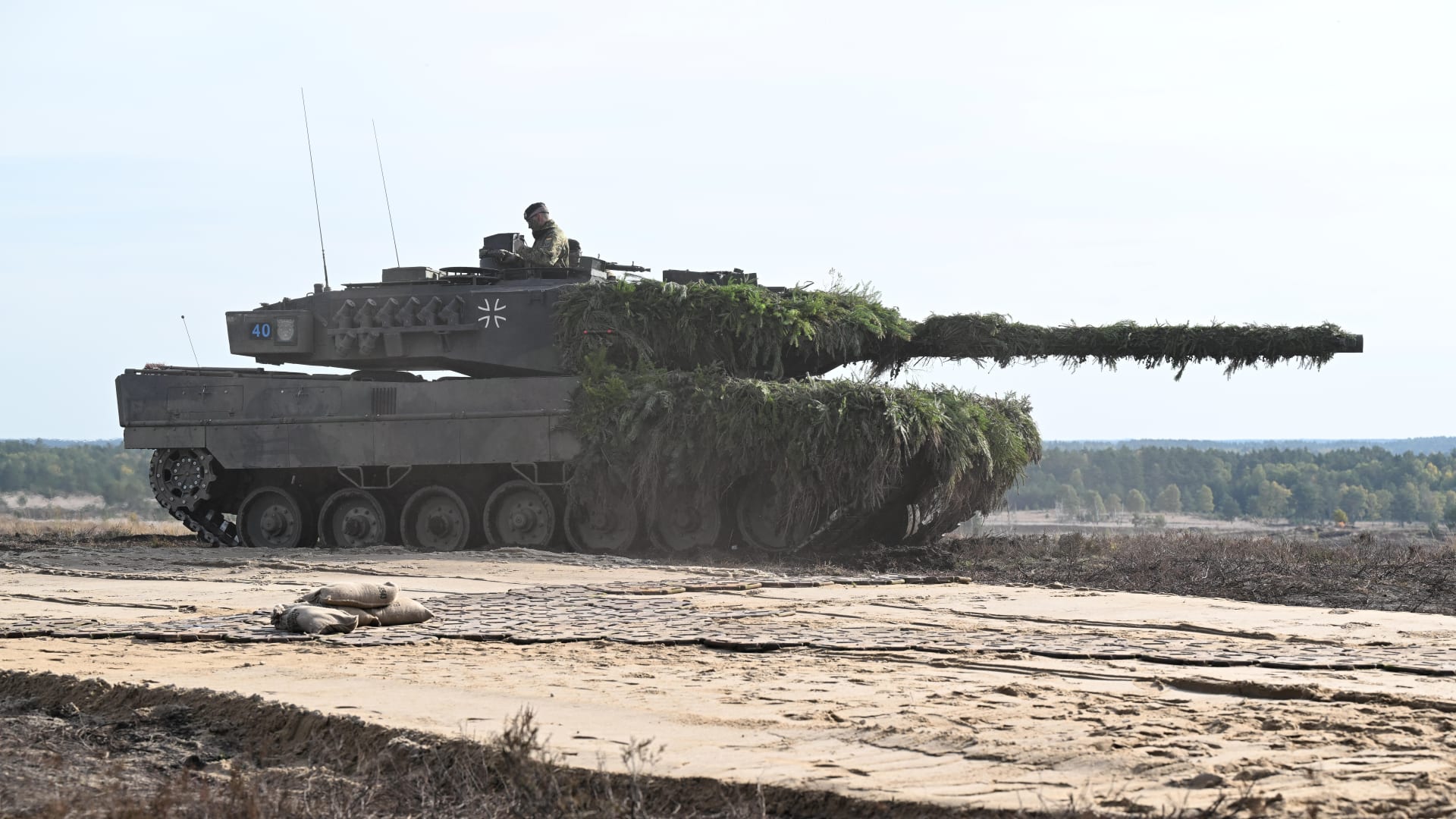 (CNN) — Kremlin spokesman Dmitry Peskov said on Tuesday that Berlin's agreement to deliver Leopard 2 tanks to Ukraine "will inevitably affect relations between Russia and Germany, which are already at a rather low point."
Peskov added that there is currently no "substantial dialogue with Germany or with other European Union and North Atlantic Treaty Organization (NATO) countries."
Peskov was speaking before Poland formally asked Germany for approval to transfer some of its German-made Leopard 2 tanks to Ukraine on Tuesday.
Later, German Chancellor Olaf Schultz decided to deliver the tanks to Ukraine after "months of controversy," according to Der Spiegel magazine, on Tuesday, citing unnamed sources. The magazine added that sending tanks to Ukraine would be part of a larger effort by the Allies.
Meanwhile, the administration is finalizing plans to send American-made Abrams tanks to Ukraine, and could make an announcement as soon as this week, according to three US officials.
The announcement of the tanks could be part of an attempt to break the diplomatic impasse with Germany, which signaled to the United States last week that it would not send its Leopard tanks to Ukraine unless the United States also agreed to send M1 Abrams tanks.
CNN reached out to the German government for comment on Tuesday evening but did not receive a response.
Meanwhile, the German parliament is still set to debate the contentious issue of possibly sending Leopard tanks to Ukraine on Wednesday morning.
Earlier, a spokeswoman for the US Department of Defense told CNN that the German army has 320 Leopard 2 tanks.